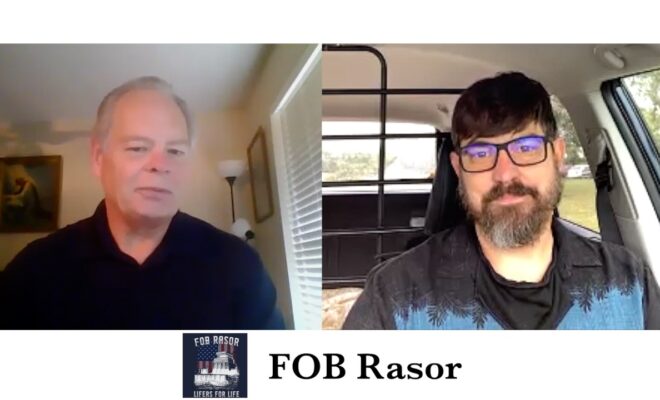 People
Nonprofit of the Month: FOB Rasor
By |
Randy Lovelace of Paragon Independent Insurance Agencies introduces the Hello Woodlands Nonprofit of the Month, FOB Rasor, and interviews Founder and President, Jeff Shilanski.
Watch our video interview below!
About FOB Rasor
FOB Rasor is on a mission to bring awareness to the 22 a day suicide epidemic among our warriors.  Isolation exasperates depression, anxiety, PTSD, and drug/alcohol abuse so doing a buddy check is a way to stay connected.  FOB Rasor challenges each and every veteran to complete a Buddy Check on Fridays.  FOB Rasor's mission is that all veterans, young & old, suffering or not, receives a buddy check every Friday.  Start today, call a buddy and give them orders to do the same. 
For those who are ready for structured help, FOB Rasor provides a veteran lead platform (in person and virtual) for warriors dealing with depression, mental health issues, PTSD, and suicidal thoughts.  FOB Rasor teaches veterans how to support one another through kneecap to kneecap honest, discussions using a structured 12 Step Course of Action.  This is a program of action for Vets to help Vets.  Meetings are no cost to attend.
Learn more about FOB Rasor at fobrasor.org.
About Randy Lovelace
To learn more about Randy Lovelace, his "Referral for a Cause" program to help local nonprofit organizations, and of Paragon Independent Insurance Agencies, please call (281) 298-0440, email rlovelace@paragoninsagencies.com or visit www.paragoninsagencies.com/woodlands.
Advertisement