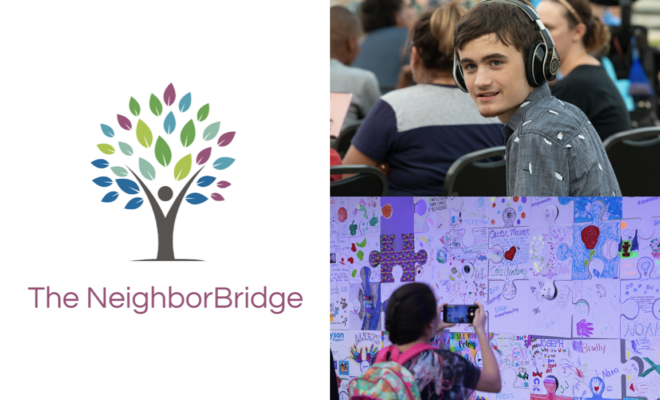 People
Nonprofit of the Month: The NeighborBridge
By |
The Hello Woodlands Nonprofit of the Month is brought to you by Randy Lovelace of Paragon Independent Insurance Agencies and highlights a local nonprofit organization that serves the Montgomery County community.
The Nonprofit of the Month is The NeighborBridge, a local nonprofit organization with a mission is to assist with the development and management of affordable, enriched, and community integrated housing for individuals with Autism and or Intellectual Disabilities. Read our interview below with The NeighborBridge and Founder, Sonya Bersani.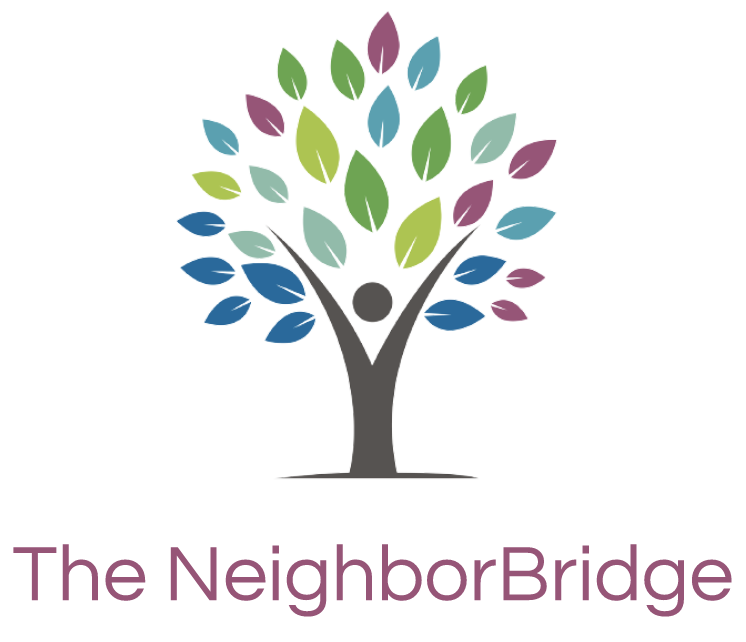 The Interview
About The NeighborBridge
What is the organization's story? How did the organization start? What is your mission and why?
The NeighborBridge is an organization founded out of need. Our founder, Sonya Bersani, is the mother of two beautiful boys, Eric (18) and Jack (8). Eric is on the spectrum, having been diagnosed with Autism early in life.
When Eric turned 13, Sonya started to feel the weight of her own mortality creeping up on her. She was hit with the realization that she wouldn't always be around to help Eric shave, or to make sure he was fed, or even to simply provide him with a home. This realization led to research into what Eric's options would be as an adult – What services exist for adults with Autism and/or Intellectual/Developmental Disorders (I/DD)? How were adults in these situations supposed to financially support themselves? There were, and still are, far too few solutions, leaving millions of individuals on their own.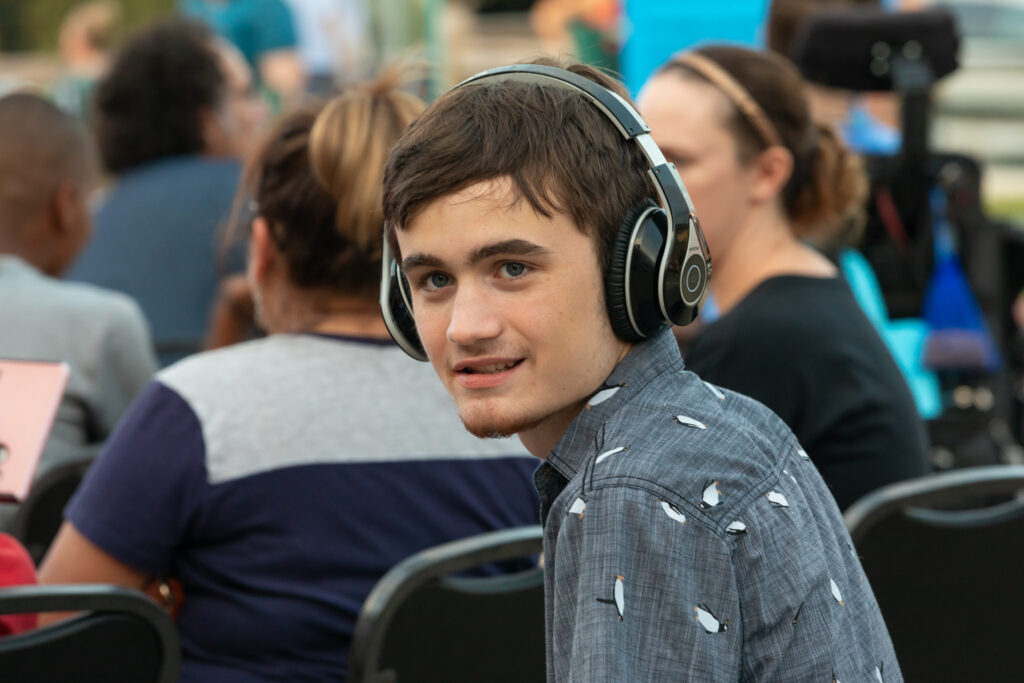 According to the Texas Council of Community Centers, there are roughly 485,000 persons in the state of Texas with I/DD. The State of the States estimated that in 2017 more than 300,000 of those individuals lived with family caregivers, and only 7% of those families received support from a state I/DD agency. An estimated 70% of people with I/DD live with family, and 20% of these family caregivers are age 60 or older. 2019 statistics from the Texas Health and Human Services Commission show that while aids like the HCBS waiver have been introduced to offer the opportunity for residency outside of state funded institutions, the waiver at current rate only services a fraction of the qualifying population, leaving many on wait lists for 12-13 years. The average cost of an all inclusive residential program can range from $45,000-$66,000 a year, meaning we estimate that someone placed in housing in their mid twenties would see a lifetime housing cost of $2.79 million (not factoring in inflation). The waiver programs offered through the state are the most heavily weighted defense for a parent to ever be able to consider this cost. Providing affordable housing, intentional design, employment opportunity and community involvement would help ease this burden on families as well as the demand on government funding.
Realizing this, Sonya knew something had to be done. She felt called to be the instigator of change, and has worked tirelessly to develop a community where adults with Autism and/or I/DD can live affordably. Her connections in The Woodlands as a loan officer have given her a platform to stand on and a place at the right tables for building a neighborhood.
We acquired our first plot of land in November of 2021, and plans for development are in motion. Our dream is to create a small community, with a clubhouse for events, therapy, and space to work. There will be several quaint homes, much like in a Pocket Neighborhood, where adults with Autism and/or I/DD can live on their own or with friends. These friends of ours deserve to have security and stability in their lives, and their parents deserve to have the weight caused by uncertainty in what their child's future will look like removed from their shoulders. We strive to offer them that.
Programs and Services
Who are you and where do you serve? What programs and services do you offer?
We are two people surrounded by a hugely supportive community here in The Woodlands working to make a difference. The NeighborBridge offers affordable housing options for adults with Autism and/or Intellectual/Developmental Disorders (I/DD.) In that same community we will offer on-site therapy, as well as opportunities for individuals with Autism and/or I/DD to work.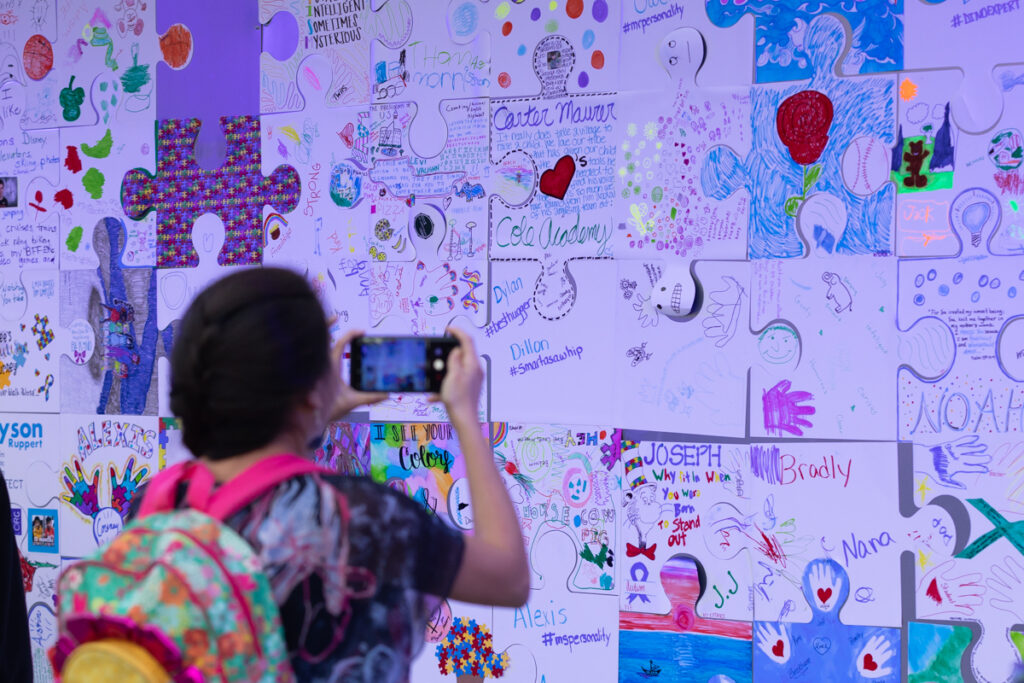 What makes this organization unique?
There have been very few developments pioneering embedding a community within a community to accommodate these individuals. At the rate of growth of individuals with Autism & I/DD alone, residential development plans should be devised to include a safe place for this population to be cared for, without bankrupting families,and while offering substantial value to its surrounding community including the opportunity to share in the bigger vision of compassion and humanity. That's what we bring.
The NeighborBridge will be a community for those with Autism within the confines of a surrounding typical community; a community that offers residency, integrated employment and recreational activity regardless of an individual's disability; a community that can be easily replicated into other areas notwithstanding space restrictions of less than 5 acres; a community that is affordable; a community that engages its neighbors and contributes to the overall prosperity of its surrounding community.
The accessibility of it all is what makes this community stand out from others like it. This community is being built so the adults are just as much a part of our community as they are their own little neighborhood. They will have direct access to biking trails, easy commutes to grocers, sportsfields, and the like. It's a wonderful way of saying: "individuals with Autism & I/DD are and always will be welcome."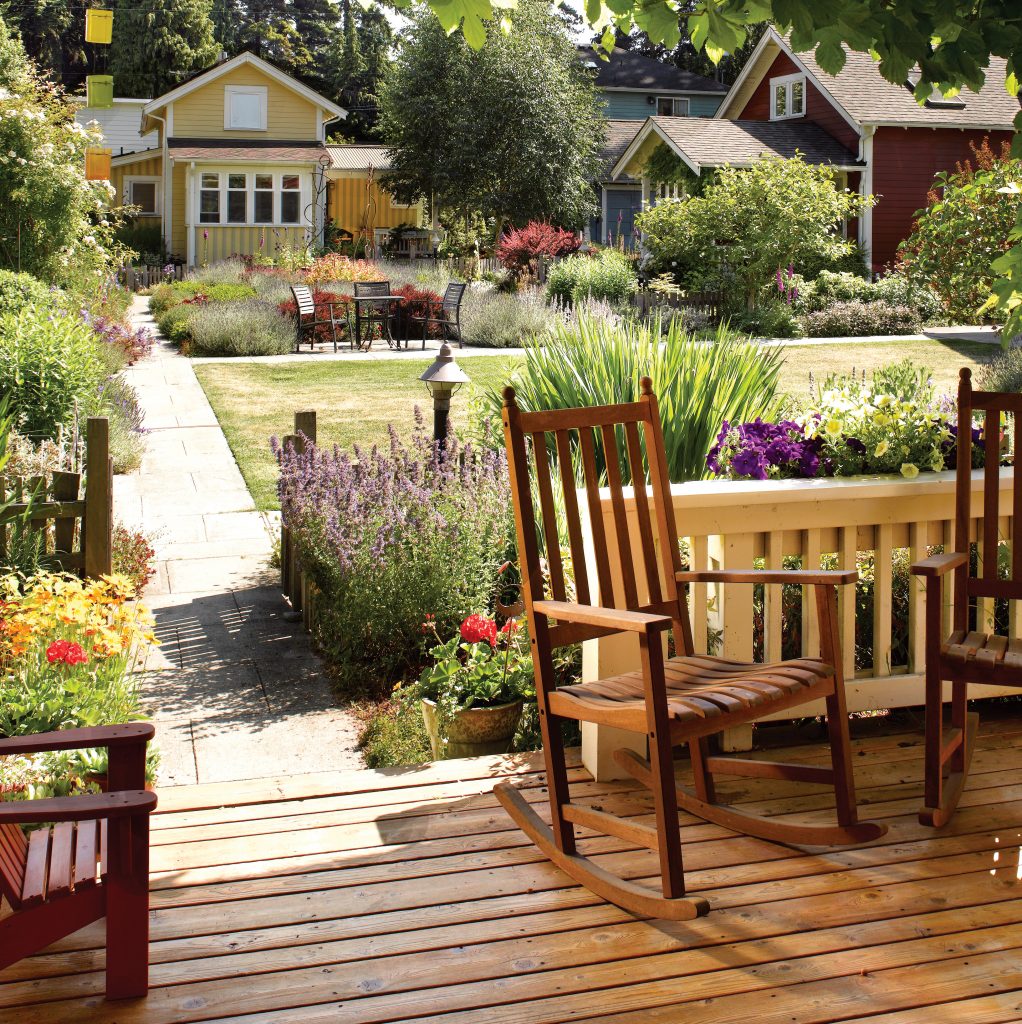 Get Involved
How can the community get involved, volunteer, and support this organization?
Support: We have created Special Deliveries, a for-profit food delivery and ice cream truck you can see around The Woodlands. This truck is staffed by individuals with Autism and/or I/DD, and the profits go toward supporting the development of The NeighborBridge. Once the community has been built, those profits will go toward supporting the community and the cost of living for the individuals living there. If you see the truck, come by and see what's on board! And if you know of anywhere in The Woodlands area we should stop at, give us a shout. https://special-deliveries.com/
Donate: Donations go a long way toward building the community. Leveling land, hiring architects, and building homes all cost a substantial amount of money. Anything you can give will make it possible for us to build these homes and provide these resources sooner, rather than later.
Get Involved: We also host several events throughout the year that you can join us at! The profits at all of these events go toward the development of the community.
April 2, 2022 – Light It Up Blue for International Autism Awareness Day – Join us in Woodforest from 6:00-9:00pm where we will have an incredible family-friendly event. We'll have a huge 8'x16' wall filled with puzzle pieces decorated by people in the community. There will also be booths for local businesses who provide resources for the Autisic community, live music, and so much more! And as the sun sets and the lights kick on, the event will be bathed in a beautiful blue light. If you're interested in getting involved with the event itself, we are looking for volunteers and sponsors.
Summer 2022 – Mr. Wonderful – We host an awesome men's pageant here in The Woodlands for boys with Autism and/or Intellectual Disabilities. Each participant gets their own killer introduction where they are crowned before crossing the stage and showing off their talents. Everyone is treated like a King at this event! This event is in the planning stages for 2022, so give us a shout if you'd like to be involved in some way!
Fall 2022 – The Backyard Throwdown – Yard-sized games, corn hole competitions, face-painting, ice cream and Barbeque – what's not to love at this family-friendly event? Another event here in The Woodlands that we love putting on because of how much fun it is to get to hang out with everyone in the community. This event is in the planning stages for 2022, so give us a shout if you'd like to be involved in some way!
Where can the community learn more? Anything else you would like to share about your organization?
You can visit our website www.theneighborbridge.com to get more information on the organization and the community we represent! There you can find housing statistics for Autism and I/DD, and you can also follow us on our journey to develop and manage affordable, community-integrated housing for individuals with Autism and Intellectual Disabilities, including those most profoundly affected. Because housing for individuals with Autism should not be a societal afterthought.
Visit The NeighborBridge Facebook page at Facebook.com/TheNeighborBridge and Instagram page at Instagram.com/TheNeighborBridge.

Statistics Sources:
ABOUT RANDY LOVELACE
To learn more about Randy Lovelace, his "Referral for a Cause" program to help local nonprofit organizations, and of Paragon Independent Insurance Agencies, please call (281) 298-0440, email rlovelace@paragoninsagencies.com or visit www.paragoninsagencies.com/woodlands.
Advertisement