entertainment
November Brings a Cornucopia of Curated Programming to North Houston's City Place
By |
SPRING, TX – Fall is in full focus at north Houston's City Place, where a fun-filled roster of events range from the newly minted Global Bites & Beats and annual Holiday Tree Lighting to fresh and returning programming like Adult Musical Chairs, Hope Floats Benefit Brunch, Water Lantern Festival, Children's Storytime and Fitness on The Plaza. Happenings take place on and around the community's central Plaza at 1250 Lake Plaza Drive – Spring, TX 77389.
The popular Water Lantern Festival makes a sparkling return to City Place's urban core waterfront on November 4 from 3:30-7:30 pm. The memorable experience centers around the opportunity for guests to design LED candle-lit lanterns – adorning them with messages of love, hope, healing and peace – and sending them off to float alongside thousands of others for a dazzling nighttime display. While free to attend with food trucks, games, activities, vendors and music, tickets for the lantern elements are available at www.waterlanternfestival.com/houston.php with a portion of proceeds benefitting Water.org, a global nonprofit organization that helps people in need get access to safe water and sanitation.
As part of its ongoing fifth anniversary celebration, the AAA Four Diamond Houston City Place Marriott is adding a little punch to its popular SwitcHouse Plates & Pours brunch on Sunday November 5 from 10 am to 2 pm. The signature eatery, located on the hotel's ground floor overlooking The Plaza, is partnering with City Place's British Swim School to raise funds for the Hope Floats Foundation, which connects children living in poverty with high-quality providers for free swimming lessons. Five dollars from every brunch check will be donated, with additional opportunities to donate available including a $5 raffle for prizes ranging from swimming lessons to a future overnight stay at the Houston City Place Marriott.
A new City Place series, Global Bites & Beats with acclaimed Houston non-profit Urban Harvest, kicks off on Friday, November 10 from 6-9 pm. The vibrant night market will feature myriad of unique food partners showcasing Houston's culinary diversity, including inaugural offerings like The Bakers Man, Casetta Cucina, Chilesquiles, Karunas Kitchen, Dumpling Haus, Gelato Constantino, Nisha's Quick N Eze, Bloom Food Truck, Milo's Meals and Momma's Tamales. In the know Montrose music destination The Flat's beloved proprietor DJ Sun is curating the world sounds for the series, beginning with the pairing of DJs Beat Sicarios and Malcolm Bravo. Adding to the evening's flair will be a hands-on makers market presented by City Place creative club Oiler Studio. Highlights will include leather stamping earrings, bead work, terrariums, floral headbands, selfie stations, make your own charcuterie boards and more. Attendance is complimentary, while food, drinks, some activations and products will all be available for purchase.
Special programming continues with the annual Holiday Tree Lighting celebration on November 26 from 4 to 8 pm. Open to the public and free of charge, the event serves as a countdown to the illumination of the shimmering – and floating – 35-foot Christmas landmark rising from City Place Park's main pond. Santa and Mrs. Claus will attend the festivities, which include a holiday market with over 30 vendors, complimentary kid stations and seasonal sounds from a live choir.
The evening also serves as the unveiling of the signature and refreshed Giant Gingerbread Village with its gumdrop, lollipop and candy-cane-lined path – guarded by two giant gingerbread men – leading to a raised clearing featuring cookie trees, a 16-foot-high gingerbread house and 12-foot windmill. The attraction is not the only Insta-worthy offering this season. Five new holiday art installations will help to set the scene around the urban core beginning the night of the tree lighting. Designed by Houston-based artist Anat Ronen, the larger-than-life creations will offer a whimsical take on nostalgic holiday elements ranging from elves to snowmen. All the holiday décor will be on display and viewable free of charge from Thanksgiving through January 8.
In collaboration with its recently debuted experiential coworking and office space hub Common Desk, City Place is putting the fun into fundraising with its first ever Adult Musical Chairs event on November 2 from 5:30-8:00 pm to benefit area nonprofit Montgomery County Food Bank. DJ Biz will bring guests to their feet – and seat – as this classic game takes center stage on The Plaza for participants 21 and over with prizes awarded for the winner and runner up. Additional event highlights include a raffle draw, Chris Gourmet Hotdogs food truck, plus a cash bar. Tickets for a seat in the adult game are priced at $10 per person and include a raffle ticket. An open seating children's musical chairs circle will also be available with no cost to participate. www.give.mcfoodbank.org/event/cityplace-musical-chairs/e519704.
Reoccurring Programming
Sweet sounds fill the air this fall with Piano on the Plaza at 6:30 pm on November 17. The evening showcases a duo of talented musician and singer, setting an inviting backdrop for a relaxing time on The Plaza.
Captain Hook will make his way to The Plaza on November 9 at 5:30 pm during Children's Storytime in a fun-filled telling of his magical adventures.
Featuring a new day and time for fall, Your Neighborhood Farmers Market returns on Thursday, November 16 from 4-7 pm. Mingle with members of the community while shopping organic, locally grown produce, grass-fed meats, pasture-raised eggs, artisan cheese, fresh baked goods and juices, specialty prepared food, plants, natural pet treats and more.
Those looking to look and feel their best this holiday season can take part in Fitness on the Plaza group workouts. Fit4Mom Stoller Barre takes place every Wednesday – November 1, 8, 15, 22 and 29 – at 9:30 am. The toddler and stroller-incorporated 60-minute class is perfect for moms looking to socialize and improve posture, stability and mobility. Yoga on the Plaza will take place every week on Saturday – November 4, 11, 18 and 25 – at 10 am. Fit4Mom offers a complimentary first class with membership options following, while yoga is always complimentary.
This month's complimentary Houston Center for Photography class takes place on Saturday, November 18 from 10 am to noon. Guests can say goodbye to bad holiday photos by learning strategies for how to capture standout shots for their annual postcards. All camera types are suitable for this workshop. Space is limited – reserve by visiting www.hcponline.org/education/cityplace-photography-workshop.
About City Place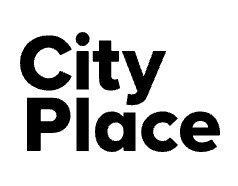 City Place – formerly Springwoods Village – is a sustainable, forward-thinking and dynamic hub for business, leisure and living located at the axis of the Grand Parkway, Hardy Toll Road and Interstate 45. Spanning 2,000 acres, protected forests and natural ecosystems coexist beautifully within an architecturally significant, built environment that has attracted major employers such as Hewlett Packard Enterprise, ExxonMobil, HP Inc., Southwestern Energy, St. Luke's Health and the American Bureau of Shipping, along with a daytime workforce approaching 20,000. Complementing two existing residential enclaves – Audubon Grove and Harper Woods – in addition to several luxury apartment communities, a future development initiative will add a multitude of single and multifamily housing options.
Miles of trails connect an array of amenities including three Marriott hotels, more than 30,000 square feet of indoor meeting and event space, 4.75 million square feet of office space, a 150-acre nature preserve, 10-screen Star Cinema Grill dine-in theater, 38,000-square-foot 24-Hour Fitness super sport club, Common Desk co-working facility, The Market – Houston's first LEED Certified multi-tenant retail development – and a 60-acre, mixed-use urban core that frames a programmed, waterfront plaza and park. For more information, please visit CityPlaceNow.com.