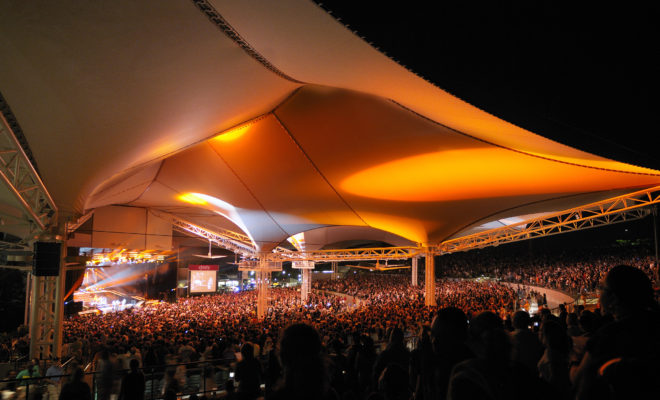 Calendar
Pavilion Announces Revised Schedule, Graduation Dates, and Fall Concerts
By |
2017 has already been a busy year for The Cynthia Woods Mitchell Pavilion! With many renovations complete, the 2017 concert season is underway and Graduation is just around the corner.
The highly anticipated VIP Club and Lounge is expected to be completed by the fall season and will boast two floors of expansive seating, a catering kitchen and an outdoor patio overlooking the North Plaza.
Learn more about the renovations and new facilities at the pavilion here.
2017 Schedule
[as of May 5, 2017]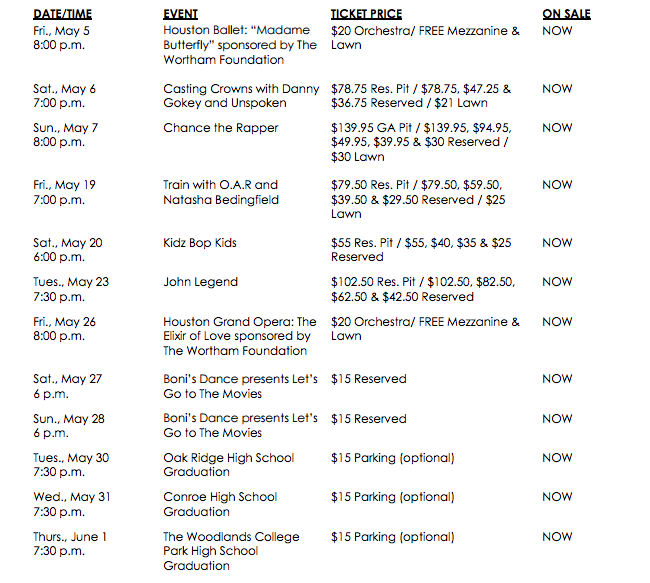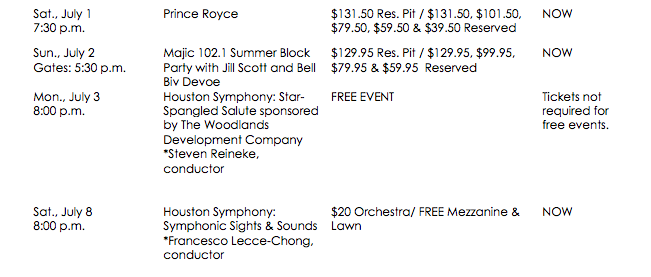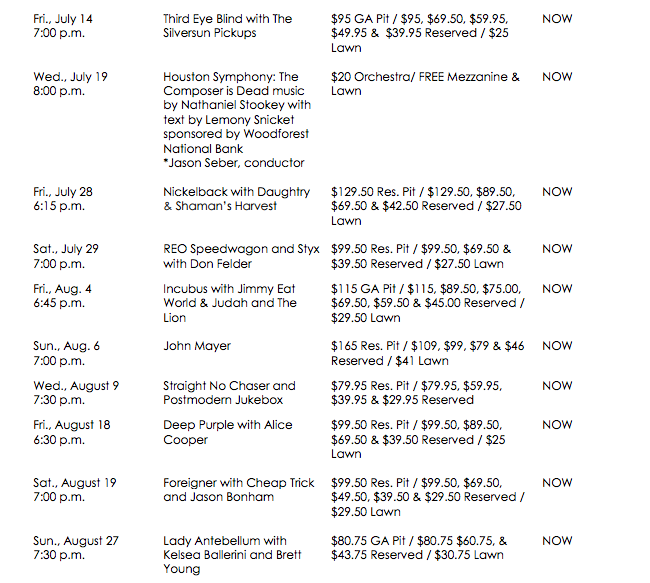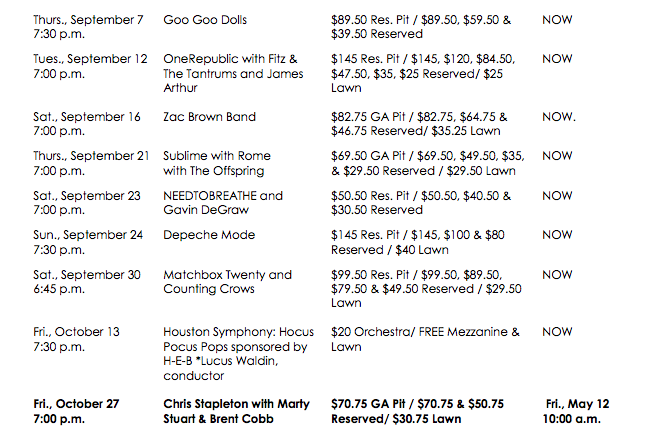 For more information about The Pavilion and upcoming concerts, visit www.woodlandscenter.org.