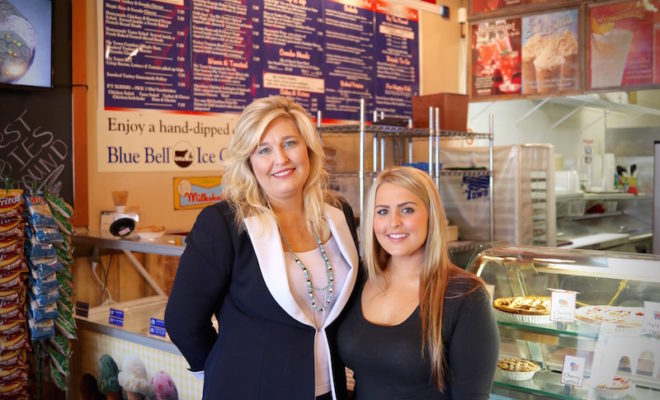 Photography by Jennifer Bruse, Hello Woodlands
Food & Drink
Pie Town Café & Desserts announces Month Long Retirement Party
By |
The Woodlands, TX – After 18 1/2 years of serving the community & surrounding areas the Loggins family has decided to retire from the Pie business effective end of business, on April 11th. Their three children have all grown up at Pie Town as part of their daily lives.  Through the years different family members and friends have worked at or just helped out at the shop.  It's been a fun, family business and has been the family's honor to have made it in the restaurant industry for over 18 years.
Pie Town Café & Desserts amazing Baker, Carlos Reyes opened the doors with the Loggin's family 18 1/2 years ago creating his magic every day. The Loggin's family all have great memories and stories. Pie Town has contributed to local schools & churches, helped with many fund-raising activities with boy scouts, swim teams, baseball teams etc.
Come by and enjoy your favorite pie or lunch item just one more time between now and Pie Town's last day April 11th. They will have normal business hours each day until then. Don't forget to use your gift cards and redeem your 5-star rewards, come take pictures, eat pie and enjoy their month-long retirement party!
Pie Town Café & Desserts is located in Shenandoah at 19285 David Memorial Drive. The restaurant and café is open 7 days a week. Visit pietown.net for more information.
Source: Link Local