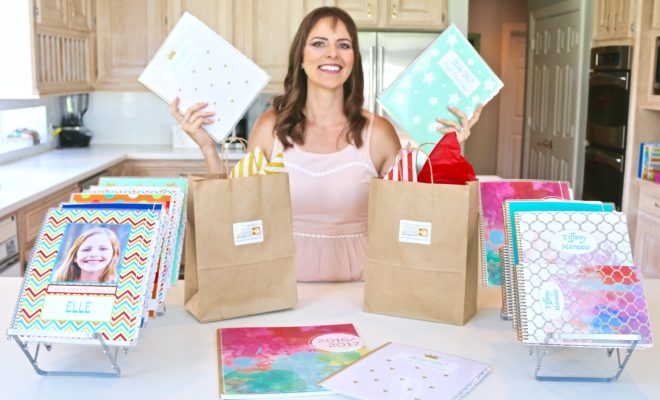 Photo by Hello Woodlands
People
Planners4Kids Helps Children Plan for the Future
By |
Meet Tiffany Marascio. Business owner, wife, mother, planner, and resident of The Woodlands.
Tiffany graduated from McCullough High School, before the opening of The Woodlands High School and The Woodlands College Park High School, attended University of Texas in Austin, and received a degree in Studio Art with a concentration in Photography. Now living once again in The Woodlands with her husband and 3 daughters (ages 9, 7 and 2), family is only bike ride away and resides in the same house she grew up in.
Although life is busy enough raising 3 daughters and juggling numerous activities, Tiffany runs her own business Planners4Kids that offers personalized planners and accessories for kids.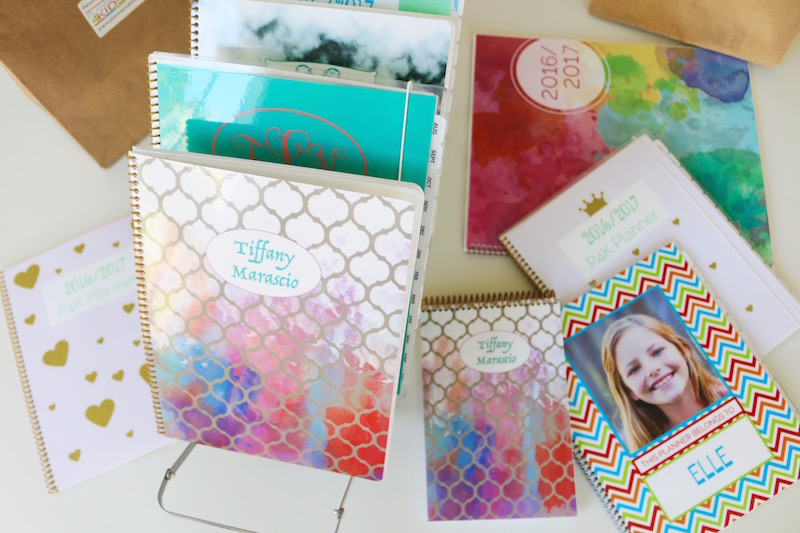 But, these are not your average planners. Oh no! Planners4Kids planners are truly unique, customized for each child, and differ from planners or calendars that you see at the store (unless you're at Tumbleweeds & Notions of course!).
Planners4Kids planners are unique since they:
Are handmade with heavy duty materials and kid-proof
Start every week on a Monday versus Sundays with a month view for a visual impact
Include shaded areas for the weekend and separate days from nights
Packed with plenty of room to write dates, notes, and doodles – without the days limited by diagonal splits
Come with pages of stickers with an option to add custom activities (dance, sports, etc)
Feature quotes, jokes, questions and other fun surprises on each page
Have an elastic closure to keep everything together
Can be kept as a keepsake for years to come
are customizable for kids AND adults!
Tiffany can even add a handmade charm by Sparkly Charms to an order, which can be placed through her Etsy shop or Planners4Kids.com with only a 2-day turnaround. Planners4Kids are also available and in stock at Tumbleweeds & Notions, a local store at 8021 Research Forest Drive in The Woodlands.
"I am so excited about our partnership with Tumbleweeds & Notions. I would like to have Planners4Kids in more retail outlets and I'm also interested in working with schools.

Since the planners are customizable, for a Christian school I can do a bible quote of the month or pretty much whatever the customer wants. With permission I can do schools, sports teams, and logos. Right now I offer logos for small businesses. The inside is also customizable for bulk orders."
Tiffany also shared that in addition to creating custom planners for kids, she also offers adult planners and even coloring book planners. YES! Think adult coloring books meets custom planner.
Let's hear how it all began. What started it all and inspired the idea of Planners4Kids?
"Before my 9-year-old could even read, it was 'What are we doing today?' and 'Is today a gymnastics day, dance day… or what are we doing?' I think it's kind of a natural human want to know what's next.

We started using my planner with codes like "G" for gymnastics. As she started to get older and read more, I thought it would be great for her to have her own planner. But, I couldn't really find anything. So that's how I came up with it – trying to cater to her needs and get her focused on what's coming up next."
How did Tiffany go from making planners for her family to opening her own business?
"A friend of ours saw the planner and thought it would be a great idea for her child. So I made some prototypes and gave them to friends. They used the planners for a few months, I sent them a questionnaire, got feedback, created more prototypes, and got more feedback. I also saw how my kids were using the planners and with their different personalities. My 9-year-old is all drama, dance, and 'what's next?' My 7-year-old is very organized and likes to play school."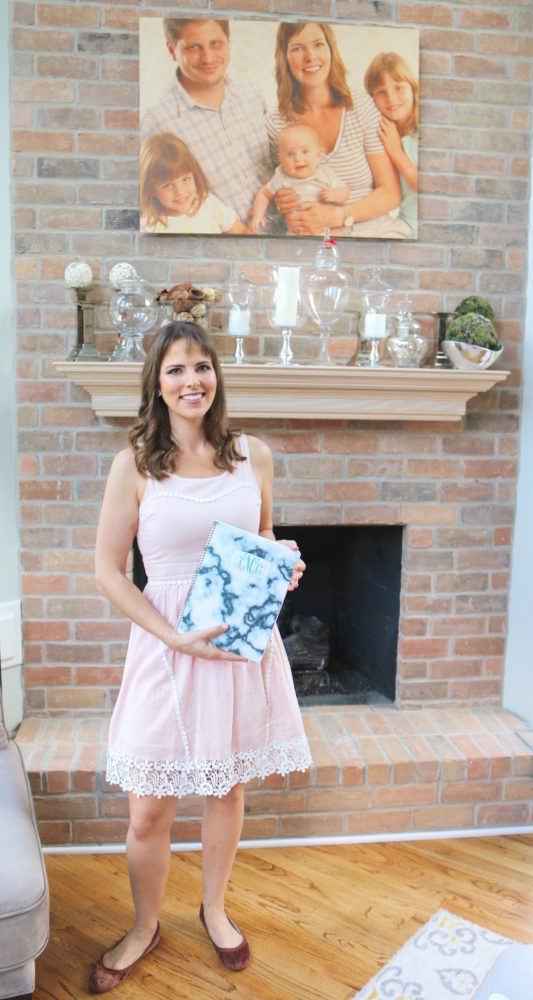 What's Tiffany's favorite part of creating planners – not only for her children, but for others?
"My favorite part is working with people on a design that they will like because I believe that's what connects you with your planner and makes it something you want to use. It makes you engaged.

I love designing the cover. I started with a photograph. I just did a planner that was a photograph that a girl took. So it doesn't have to be of the person – just whatever they like. I like to match the personality of whom I creating the planner for. I just did some for brothers. They are different, like different colors, and that makes it theirs.

The inside is the same for each planner and the way that we can be creative and work with each person is the design of the cover."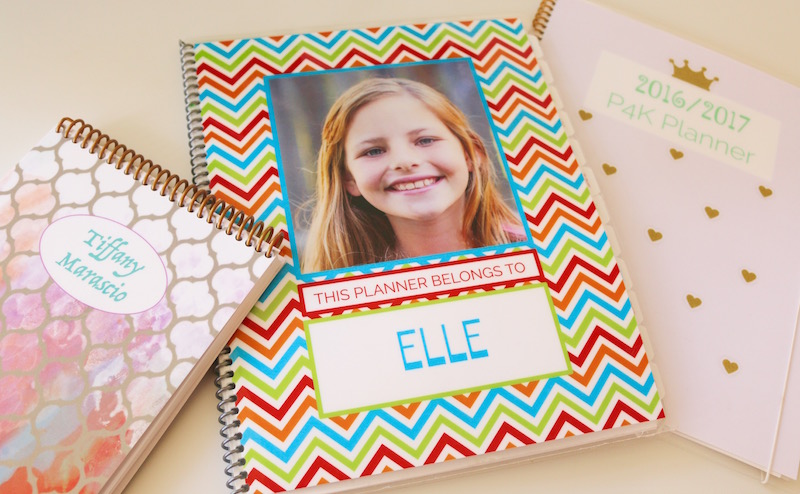 What does she love about working with The Woodlands community?
"I feel like it still has a small town feel, but you still get a lot of the benefits of a big city too which is really fun. All of the great stores, still get the woods, so I'm really happy here in The Woodlands. I'm happy that we can still shop small here in our local communities and local stores. It's so easy to get to know people and it's very easy to have a connection. I'm always amazed how many people that I know through someone else. I love it."
What's in the future for Planners4Kids?
"I want an empire of planners. I'm not ashamed to say it – I love it! I want to teach kids how to organize and I would love to have a class on it. I would love to have my planners everywhere. I want adults to have them.

I want to speak to high schools because I did not learn to plan until college and that was a rude awakening. It's teachable. You CAN teach someone how to plan. I believe anyone can learn at any age. You just have to be open to it. There's going to be different ways to teach different types of personalities. I just want to get the word out about organization and making life easier."
We also got the inside scoop and learn all about her role in the upcoming event by Market Moms this November.
"I will be showcasing my products at the Market Moms showcase on November 4th. Market Moms is a group of local women – you don't have to be a mom – and moms. We come together about once a month and talk about our small businesses. We're entrepreneurs also known now as "mompreneurs" and we have our showcase that we work towards. We meet, we bring our stuff, help each other with ideas, and push each other in our businesses. I will also be making a special announcement at the event."
The event will be held at the Embassy Suites by Hilton in Hughes Landing, The Woodlands and will raise money for local charities, Interfaith's Family Services and Montgomery County's Women's Center. Learn more about the event on Facebook and stay tuned for Tiffany's exciting announcement.

Hold up! Tiffany shared that it's not just about the planners.
"I want a system to get kids organized. I don't want it to end with the planner. I want it to be the beginning. I want them to start thinking about the future. There's so much more to it than buying a planner. It's about thinking about the future.

All of the questions that are included in the front of each planner are supposed to get kids planning and thinking about the future like 'places I want to go', 'what am I saving up for', and 'what do I have to do to reach that goal.' It's how to break it up into pieces and plan for the future. I learned the hard way, but it can be learned!"
Tiffany left us with these final words of great advice:
"Start NOW! Any one can do it at anytime. It can be intimidating, but that's why you break everything down."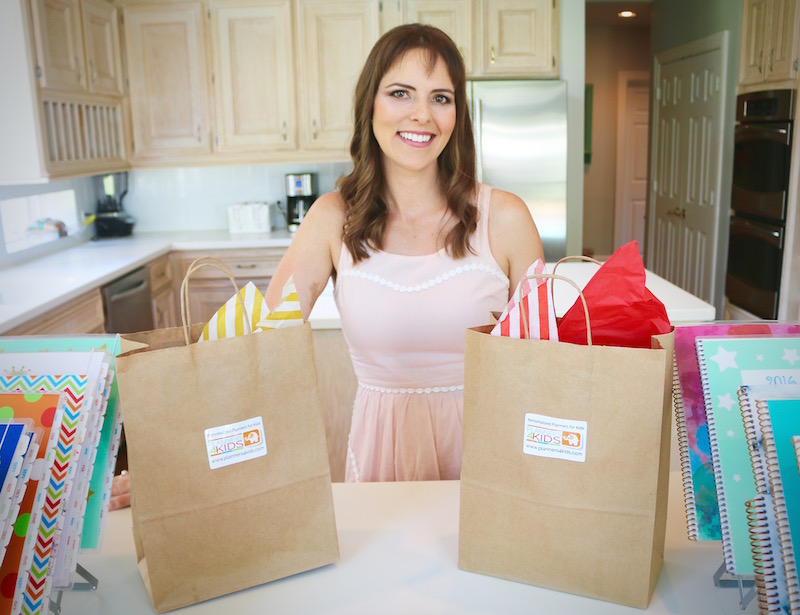 A special THANK YOU to Tiffany for sharing her time, story, and dishing all about her local business Planners4Kids with Hello Woodlands!
…and guess what?! Hello Woodlands readers and followers have the chance to win a Planners4Kids product of your choice: a planner, pad, or adult planner. The winner will take their pick and get a customized product of their very own!
Enter your name and email below for a chance to WIN by Thursday, September 22.
CONTEST ENDED – Thank you to all who entered and participated in the Hello Woodlands giveaway!
Credits and Special Thanks to:
Tiffany Marascio of Planners4Kids
Caroline Powell of Tumbleweeds & Notions
Tiffany's Hair by Ericka Connor
Tiffany's Makeup by Sharon Mannix
Planner4Kids Logo by Little Design Shop, Jaime DiNoia
Jewelry by 31 Roots, Natalie Leslie and Ashley Frey
Charms by Sparkly Charms, Veronica Dessy
Photography by Jennifer Kelley Bruse of HelloWoodlands.com
To learn more and order your custom planner visit Planners4Kids.com