Food & Drink
Popbar Handcrafted Frozen Treats to open in Market Street
By |
THE WOODLANDS, TX (December 1, 2017) – Popbar, a purveyor of customizable popGelato, popSorbetto, and yogurtPops, will open its doors at Market Street next to Alex & Ani during the first quarter of 2018.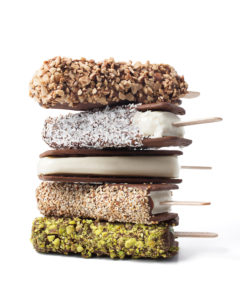 Popbar serves handcrafted gelato, sorbetto, and yogurt in a new way – on a stick. All pops are made in-house daily with all natural ingredients.  On the menu, guests will find 40+ rotating flavors ranging from classics (Chocolate, Vanilla) to the more unique (Green Tea, Passion Fruit), and even seasonal ones too (Watermelon, Pumpkin Pie). Pops are customizable with premium dippings and toppings that include dark, milk, and white chocolate, nuts, sprinkles, waffle cone, caramel corn, and more.
At Popbar, a mouthwatering experience awaits everyone, even those looking for vegan, dairy-free, gluten-free, and soy-free options. All popSorbettos are vegan-dairy-gluten-soy-free, and all popGelatos and yogurtPops are gluten-soy free. Other indulgences include Hot Chocolate on a Stick, Frozen Hot Chocolate, the Double Shake (Popbar's take on a milkshake, made with any two pops), and the newest addition to the menu, the popWich, which allows customers to customize their very own gelato sandwich on a stick.
While Popbar is expanding rapidly, the brand maintains a 'mom and pop' feel at all locations with the help of its hand-selected franchisees. Each store prides itself on Popbar's original values – superior quality, in-house production, outstanding service, authenticity, and family-friendly fun. New stores quickly become classic neighborhood spots, and supplies like fruit and milk are purchased locally.
To learn more about Popbar, visit www.pop-bar.com.