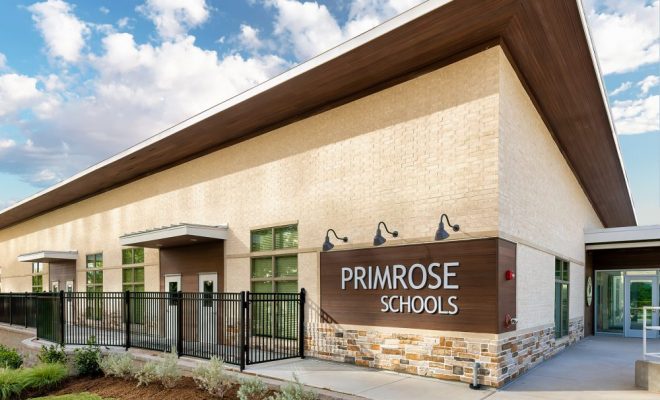 Business
Primrose School Opens 4th Woodlands Location in Hughes Landing
By |
THE WOODLANDS, TX – The Howard Hughes Corporation is pleased to announce that Primrose School is opening an early childhood school in Hughes Landing in The Woodlands to coincide with the first day of the 2019-2020 school year for Conroe ISD. Primrose School is also planning a Festival for Children, to help celebrate the grand opening on Saturday, September 7 from 10:00 a.m. – 1:00 p.m. at the new campus in Hughes Landing.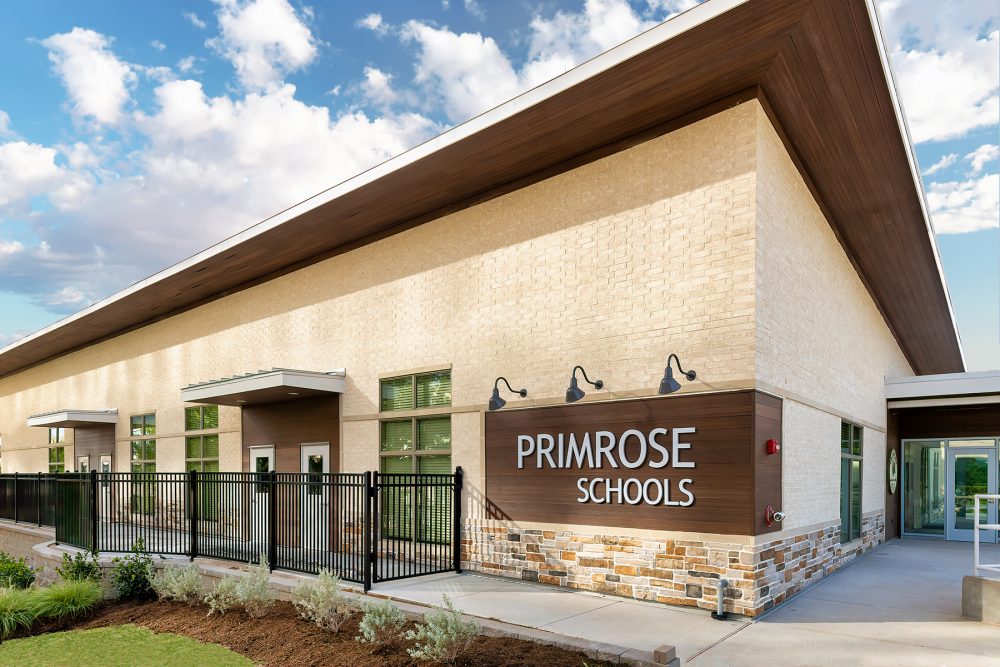 Primrose is an accredited early education and childcare provider and summer camp operator for children from six-weeks old through kindergarten. The 10,000 square foot establishment and playground is located on Hughes Landing Blvd., adjacent to 1725 and 1735 Hughes Landing Blvd., and within walking distance to both businesses and multifamily residences in Hughes Landing.
"We are excited to welcome Primrose, the first early childhood center in Hughes Landing. Primrose School provides the extra benefits of being convenient to both residents and employees of our office, retail and restaurant tenants while being a well-respected and reputable educational institution," said Rip Reynolds, Vice President, Leasing and Commercial Land for The Howard Hughes Corporation. "The Woodlands continues to grow in our partnership with Don and Arlena McLaughlin and their continued commitment to education at Primrose."
Don and Arlena McLaughlin operate Primrose School in Hughes Landing. This will be the McLaughlin's fourth educational childcare franchise in The Woodlands and seventh location overall. The other three schools in The Woodlands are situated in the Villages of Sterling Ridge, College Park and Creekside Park, while three additional schools are located in Spring.
"Response to our newest Primrose campus at Hughes Landing has been terrific. We look forward to delivering the Primrose balanced approach to learning with purposeful play and nurturing active minds, healthy bodies and happy hearts," said Arlena McLaughlin, Co-Operator of Primrose School. To take a tour of the urban campus and meet the leadership team and teachers, please call 281-292-7400.
Hughes Landing is a 79-acre, award-winning destination and one of Houston's premier mixed-use urban centers. Along with retail and dining, Hughes Landing features multifamily living at One Lakes Edge with an additional multifamily project, Two Lakes Edge, underway; seven Class A office buildings with additional buildings planned; and an Embassy Suites by Hilton. Highlights of Hughes Landing lifestyle include entertainment at Hughes Landing Park, Boardwalk and Band Shell; Hughes Landing Dog Park; Lakes Edge Boathouse; and public art and outdoor art benches.
The Woodlands is a 28,000-acre master planned community located 27 miles north of downtown Houston. Throughout its 45-year history, The Woodlands has led the way among master planned communities that practice environmental preservation. It is home to over 117,000 people, and nearly 68,000 people work in the community. The Woodlands is one of the top-selling master planned communities in Texas and the nation. The Woodlands was named "Trailblazer of the Year" in 2018 by the Greater Houston Builders Association. The community was also consecutively named "Humanitarian of the Year" in 2017 and 2016 and "Master Planned Community of the Year" in 2015 by the Greater Houston Builders Association. For more information, visit www.thewoodlands.com.
The Howard Hughes Corporation owns, manages and develops commercial, residential and mixed-use real estate throughout the U.S. Its award-winning assets include the country's preeminent portfolio of master planned communities, as well as operating properties and development opportunities including: the Seaport District in New York; Columbia, Maryland; The Woodlands, The Woodlands Hills, and Bridgeland in the Greater Houston, Texas area; Summerlin, Las Vegas; and Ward Village in Honolulu, Hawaiʻi. The Howard Hughes Corporation's portfolio is strategically positioned to meet and accelerate development based on market demand, resulting in one of the strongest real estate platforms in the country. Dedicated to innovative placemaking, the company is recognized for its ongoing commitment to design excellence and to the cultural life of its communities. For additional information visit www.howardhughes.com.