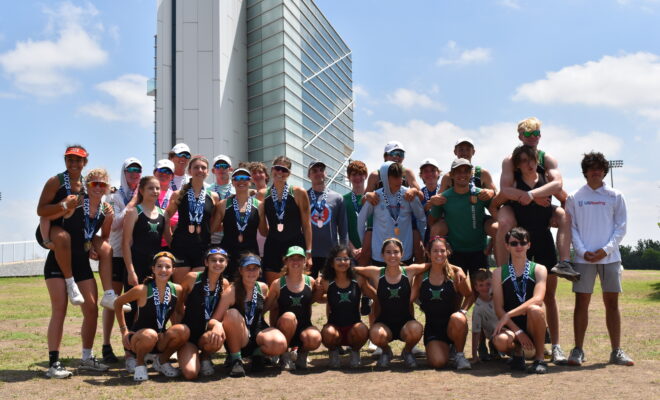 Fitness & Sports
RCTW to Compete in USRowing's Youth National Championships
By |
THE WOODLANDS, TX – The Rowing Club of the Woodlands (RCTW) is proud to announce that seventeen athletes will travel to Sarasota, Florida, in order to compete in USRowing's Youth National Championships. This represents RCTW's third consecutive year of competition at the national level, starting with one qualifying boat in 2021 and four in 2022. Having qualified in ten separate events at the 2023 Youth Regionals in Oklahoma City at the beginning of May, seven boats of RCTW athletes will show off their skills on the national stage.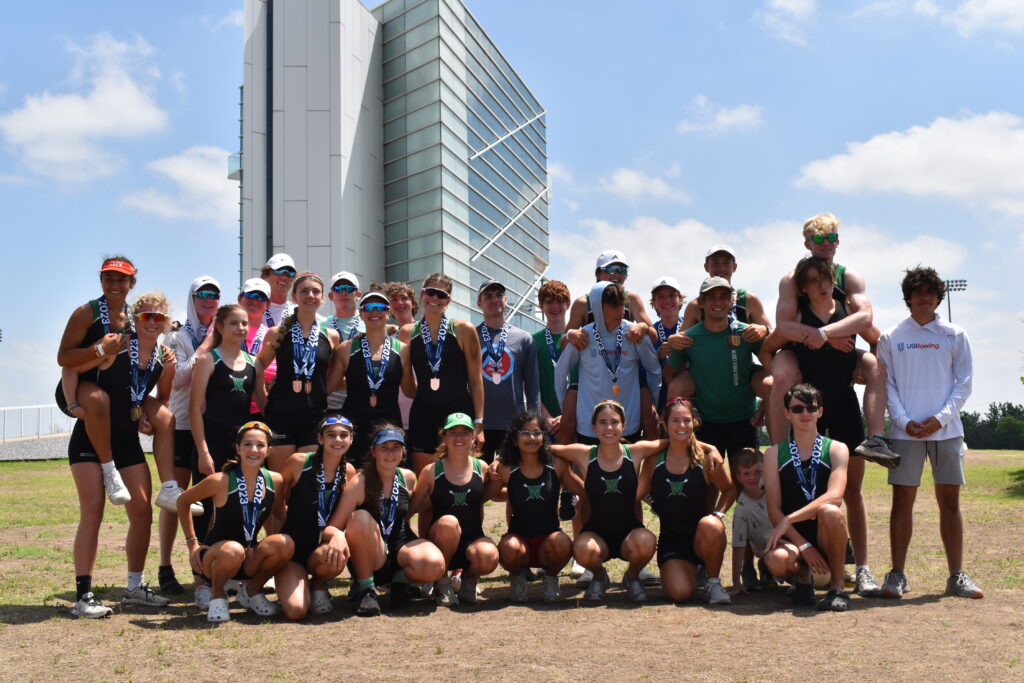 Led by Director of Rowing and Head Coach Troy Howell, an experienced coach of 35 years and many years as the Director of Sculling at the distinguished Craftsbury Outdoor Center, the RCTW team returns to Nationals for the third year in a row. Coach Joe Flynn, a mainstay of the RCTW program for many years, will also travel with the team.
RCTW competitors include the first varsity men's quad, which includes three seniors: Max Hinkle, Ayden Ressler, and Carson Jones, all three of whom have been recruited to row in college. Max will join the Jacksonville University Dolphins, Carson the Marietta College Pioneers, and Ayden the Oklahoma City University Stars. The fourth member of the quad, Devan Godfrey, is a junior who will double up and compete in both the men's single and the quad events. He is being recruited by Dartmouth, University of California-Berkeley, and others.
RCTW will also be represented by a first varsity women's quad, including Carys Luther, Elizabeth Kaidaisz, Maria Bustamante, and Florencia Andrade. Carys will attend the University of Texas, recruited to join the nationally acclaimed women's rowing team. Elizabeth will continue her rowing career at Temple University in Philadelphia, PA.
In the men's u17 quad, Liam Barnes, Harry Godin, Klim Zolatarev, and Mariano Gomez-Medrano will represent The Woodlands. Alisha Muncherjee, Lili Shiver, Allison Fruehwirth, and Isabella Irarragorri will compete in the women's u17 quad. Oliver Hinkle, who competed in the men's u17 single last year at Nationals, steps up to race in the men's u19 single. This is the second time in two years that RCTW has qualified two participants in the men's u19 single. RCTW will also be represented by Klim Zolotarev in the men's u17 single (as well as the u17 men's quad).
Of these seventeen athletes, Devan Godfrey will make his third appearance at Nationals and will race as defending champion, and most are returning for a second year of competition.
The Rowing Club of the Woodlands serves both youth and adult rowers with programs available for a complete range of skills, from beginners to national and international champions. Visit www.woodlandsrowing.org to find out more about ongoing summer learn to row programs, as well as our competitive team and upcoming recruiting events.