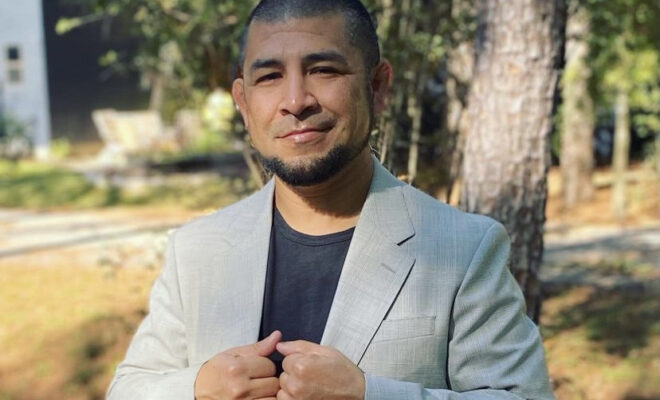 Lifestyle
Read Local: Interview with Coach Chris Ortiz
Meet Chris Ortiz, devoted husband, father, author, teacher, coach, and podcaster dedicated to teaching both kids and adults about life. As an educator, he has a passion for teaching; as an interviewer, a passion for learning. Ortiz is a firm believer that "the best is yet to come." Learn about this coach's mission to empower kids both physically and mentally, through stories and sports.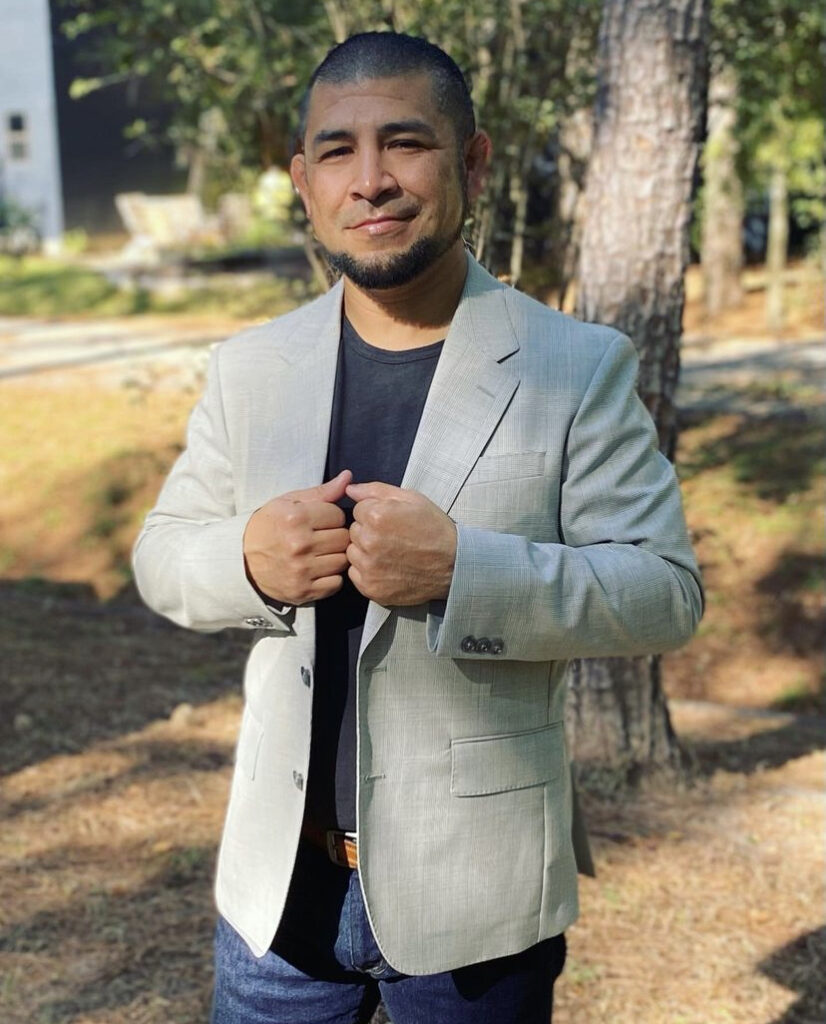 Ortiz was born in Houston, TX and grew up in the Willowbrook/Greenspoint area. He attended college at Sam Houston State University, graduating in 2002. He stayed in Huntsville few more years waiting for his wife to graduate as well. It was during this time he started his family. The Ortiz family moved to The Woodlands in 2005 and put down roots in their dream home in Grogan's Mill.
"Our family has come a long way from the unwed college students who were expecting before we had a single thing in order," shared Ortiz. The duo have now been married for 22 years and are the proud parents of 21-year-old daughter (Tatum) and 17-year-old son (Luke).
Ortiz considers the day he began teaching and coaching at Knox Junior High as the day he began telling stories. Sharing stories is one of the tools he uses to teach and connect with kids.
He first started writing about eight years ago. His long-form book, Coaching in the Classroom, is geared towards teachers. The book draws parallels between the coaching world and the traditional classroom setting. "I think there is a lot that classroom teachers could learn from those of us who coach and have our work out there in the open for the world to see," noted Ortiz. The book is still under development as Ortiz fine-tunes his work.
More recently, around the time Covid hit, he decided to use his spare time creating children's books. Although they are geared toward kids, he notes that the messages inside are applicable to adults as well. For insight during his writing process, he drew on experiences as a father, teacher, coach, and child.
Ortiz has a deep appreciation for sharing messages of all kinds. "I have always loved the art of storytelling; it is the way information has been passed down for generations. As a teacher and coach storytelling is the connective tissue that allows us to pass on our information to the ones receiving it," he explained.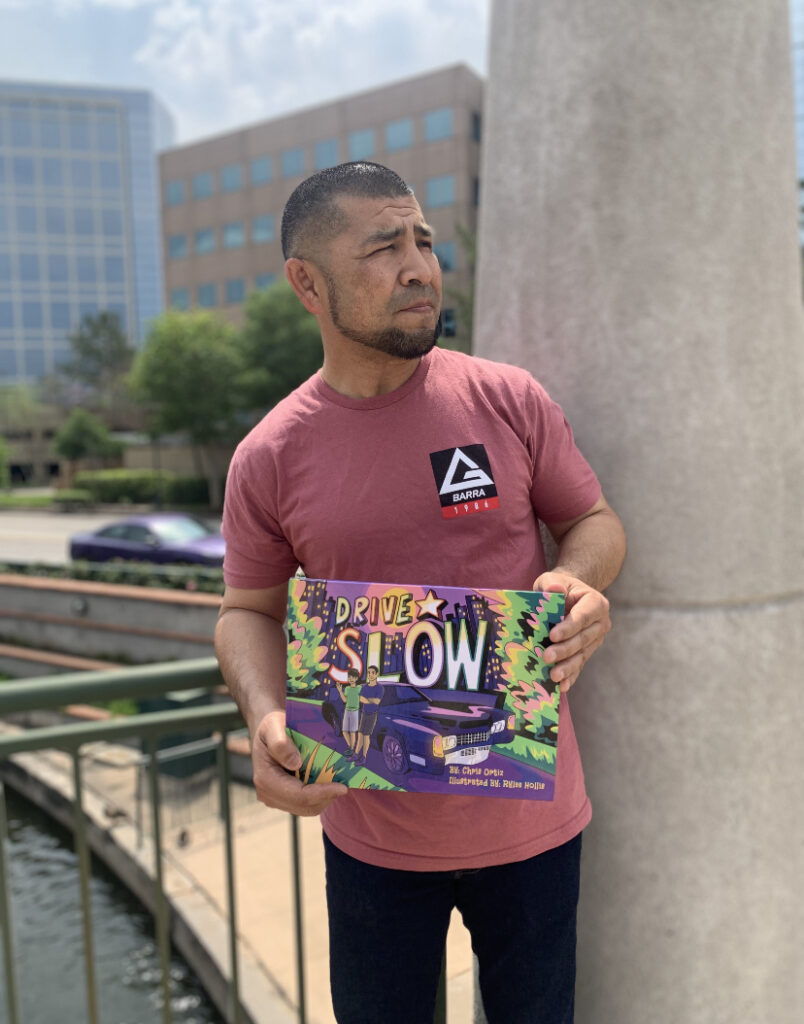 As an instructor and coach, Ortiz views it as his job to pass on wisdom he has learned along the way. "I enjoy inspiring our next generation because whether they know it or not, their potential is limitless. Their lack of life experience partially blinds them to what they can fully achieve and become. I have seen people at their best go out chase and catch their dreams. I have also seen unfulfilled promise, so I see it as my duty to come back to the youngsters and give them life's cheat codes. Ultimately, I want my students and athletes to be happy with the path they have chosen to walk. I am happy guiding them and helping them up if they stumble and fall along the way."
To that end, he continues to encourage past students, regardless of whether they continue pursuing sports.
"Support your athletes in all they do!" reads his Facebook post about a former student who now plays guitar. "I personally don't care if my athletes pick up another basketball after they leave Knox. What matters is if they are chasing what they love and does it continue to bring them joy. Then and only then can people find long lasting happiness."
He still keeps up with past students and supports them whenever possible. Recently, he organized a trip to Texas A&M University with current Knox athletes to watch a softball game featuring a former student he coached.
Jessica Kausler, head soccer coach at Knox who works closely with Ortiz, has seen first-hand the impact he makes. "I have worked directly with Coach Ortiz for four years, however; he has been at Knox Junior High since I started working there 11 years ago. Coach is an incredible mentor to all players and students he works with. He is a very honest and down-to-Earth guy which I believe makes the students respect him that much more; not to mention he brings an energy with him that captivates a room. We have very similar coaching styles, so it makes working with him a breeze and so enjoyable."
"He always wants what is best for his players, it is never just about winning," she added. "One of his most notable sayings is, 'It's about the process, not the end goal.' The process includes making time to play multiple sports. Coach Ortiz is a big believer in and encourages students to do what makes them happy and supports them in everything they do, not just basketball."
Ultimately, he sees sports as a foundation for character development, confidence building, and relationship strengthening.
He grew up during a time when neighborhood friends would gather to play sports at any time they could. When his baseball journey ended, he played college rugby at Sam Houston State. During his senior year, the team finished as one of the best teams in the nation. He considers the life lessons he learned on the pitch valuable and relevant to himself and his teams to this day. "The gatherings, camaraderie, and family-oriented aspects of the sport are alive and well inside my basketball and track programs here at Knox Junior High," reveals Ortiz.
Ortiz practices what he preaches and lives what he teaches. He grew up playing every sport, just like he encourages his kids to do. Although he played baseball in high school and college, his favorite sport to play was basketball. Growing up, he was able to play anytime, as it was free and something he could do by himself or with a group of friends. He still gets together with friends to play basketball every Sunday, and considers every person that joins the game part of his extended family.
Ortiz also practices Brazilian Jiu Jitsu and Muay Thai Kickboxing at Gracie Barra in The Woodlands. He has been training for almost 15 years. He credits the sport with helping him to become a better husband, coach, father, and man overall.
Being a student of a sport, he gets to learn as his students do and evaluate effective teaching methods. "I get to study and learn from the best minds in the sport. It puts me back in the position of a student, something that I feel gets lost on some educators. It would do all of us a great deal of good to reverse roles and make ourselves vulnerable again."
A day in the life of Coach Ortiz depends on the time of year. For the head coach at a public school, there is alway something that needs to be done. During sports seasons, he arrives at school at 7:00 am and doesn't leave until about 6:30 pm on most days.
In addition to coaching, he teaches four sections of Teen Leadership at Knox, which he strongly feels is a class that all youth should take to prepare them for life. He covers topics such as first impressions, self-concept, empathy, and reframing, among others. Additionally, his students give five to six speeches in front of the class to help them learn how to speak in front of an audience. He guides them through this process to help them conquer one of many people's biggest fears – getting in front of peers and speaking publicly. The kids start off with small assignments and progress to giving a two-and-a-half-minute speech with only the front side of a note card to aid them.
Giving back and helping others when he can is a core component of his life. The coach drives an hour to instruct young pros on integrating Brazilian Jiu Jitsu into their wrestling game at Booker T's Reality of Wrestling, for which he is not paid. Additionally, he meets with prospective authors who are looking for advice on getting their ideas out into the world. Through these endeavors, he has made some lifelong friends. "Walking the path on several different journeys allows me the ability to help young coaches, teachers, parents, and anyone else that would like my assistance. Helping people is what I do."
The latest project he has immersed himself in is his podcast, The Be Someone Podcast. Based on the iconic bridge, Ortiz chose the name to celebrate Houston. The podcast was created to showcase inspiring individuals in the area. He aims to find out what drives and motivates exceptional people from various fields, and how they handle setbacks and challenges. "It is quite interesting to see how many similarities successful and ambitious people have. The biggest one being that they had the bravery to take a first step and continue to put one foot in front of the other," he related.
The people he interviews inspire and enlighten him. "I must say running around and interviewing people that I find interesting has been an education all on its own. After leaving an interview I feel as if I just got through reading a good book," he revealed. Although he has interviewed over a hundred people, he feels like he is just getting started. In the future, he would like to add a video component to his interviews.
Ortiz enjoys reading his books and engaging in discussion about their messages with the community. He recently had the opportunity to read his books at Hailey Elementary School, a feeder school for Knox located within walking distance of the school. He will get the chance to see many of the students he read to that day in his classroom or athletic programs.
He is available for public readings at schools, daycares, libraries, and anywhere else in the Houston area that his message can be shared. His books are available through Barnes & Noble.
Books:
Dear Momma. "Children's book that explores the life lessons mothers pass down to their children."
Drive Slow. "Children's book set in Houston, TX that chronicles the week spent together between a father and son. With their time they visit various landmarks that hold significance to the family."
My Block. "My Block is a story about growing up in Houston, Tx back in the 90's. Back when kids would drink water straight from the hose and did not come in until the street lights came on. Man, how I miss those days and would give anything to go back and relive another summer on my block."
My Wish. "This book is meant to provide perspective for coaches, parents, and athletes. In my 17 years as a teacher and coach I have learned what is truly important in youth sports. I wish to share that valuable information with you the reader. Like most people in my position I wish to leave the game better than how I found it. This is how I wish to be remembered."
We Got Next. "As an educator I run across young people who do not fit in the box we call school. I can recognize talent and special abilities in our students even when they are not being successful in their academic areas. As someone who struggled himself I want students all over the world to know that we see you. Teachers like myself know that some kids will struggle at school but go on to be wildly successful at the things they are passionate about. Keep pressing forward young ones because the best is yet to come!"
Contact:
UPDATED: May 1, 2023 at 6:10 pm to include photo credit for Natalia Salivia.