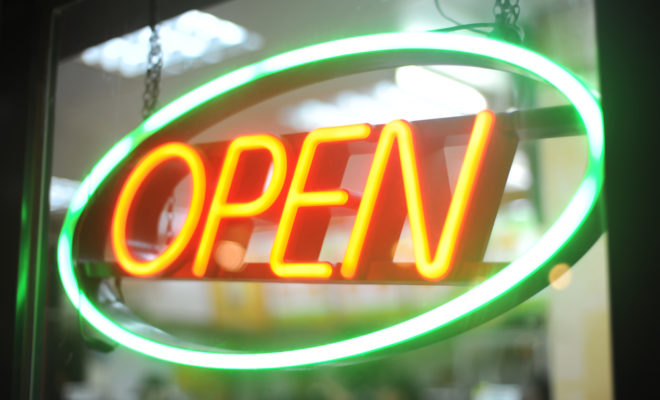 Food & Drink
Restaurants offering To Go, Takeout, Delivery and Specials due to COVID-19
By |
Due to the order made by Montgomery County Judge Keough, as of March 19 at 8 a.m. restaurants in Montgomery County ceased all onsite dining operations, but can continue to offer to-go, takeout, delivery, and catering. View the order here
Please see the following list of restaurants in The Woodlands and Montgomery County area that are offering to-go, takeout, or delivery as of March 25, 2020 at 2:14 p.m.
FEATURED: Caffe di Fiore – Call (281) 298-8091 or order online https://www.caffe-di-fiore.com/
Advertisement
FEATURED: Katz's Deli and Bar – 100% of Gift Card sales up to $10,000 given to staff! To Go and Delivery available.
242 Pub & Grill (936) 271-4400 https://242pub.com/ Crawfish 5lbs for ONLY $34.99. Pick Up or Delivery.
3rd Coast BBQ & Catering (713) 545-0718 3rdcoastbbq.com BBQ, Crawfish $7/lb with corn and potatoes. Takeout.
Apple Spice The Woodlands 832-585-1493 applespice.com Box Lunch Delivery
Avenida Brazil Woodlands 281-651-5369 avebrazil.com Takeaway, Curbside & Delivery. Family Packs available.
Baker Street Pub & Grill – (281) 362-7431 https://www.bakerstreetpub.com/The-Woodlands Baker Street will be giving $5 to a staff relief fund for every To-Go order of Fish & Chips this Friday, March 20 and next Friday, March 27. Open from 11am to 8pm for To-Go
Blend Nutrition Co. (346) 331-2117 www.blendnutritionco.com Pickup and delivery
Blue Door Coffee 832-299-6511 https://bluedoorcoffee.com/ 9am-5pm
The Brooklyn Cafe (281) 298-7488 https://www.thebrooklyncafe.com/ Call to order for To Go or Delivery. 6am to 2pm.
The Butler House (281) 651-2185 https://Thebutlerhouse.net/ Kitchen opens at 4pm. Move Nights start at 6pm 3/19-3/24. Delivery & Curbside Pickup.
Chef Chan's The Woodlands – (281) 363-0037 chefchanthewoodlands.com Curbside, pickup and zero contact delivery. 10% off if you mention this post.
Chick-fil-A – Drive Thru Open
Clean Juice (281) 771-3929 https://cleanjuice.com/locations/woodlands/ Takeout, curbside or delivery
Craft Grill (281) 255-2396 https://craftgrillrestaurants.com/ Open 11am – 8pm. Curbside delivery, to-go or enjoy their Carhop
Crust Pizza Co. (281) 298-8844 https://crustpizzaco.com/ Curbside pickup and Delivery.
Cupcakes & Bubbles (832) 559-7511 https://www.cupcakesandbubbles.com/ Pickup or Delivery
The Dapper Doughnut (832) 529-5786 https://www.ezcater.com/catering/the-dapper-doughnut-the-woodlands Free Delivery within 10 miles of The Woodlands Sterling Ridge
Del Frisco's Grill – (281) 465-0300 https://delfriscosgrille.com/woodlands/ 100% tips from to go orders donated to hourly team members. Alcohol to-go, VIP bottles, white sangria carafes, 1/2 off wine, and 10% off to go orders
Eden Cafe 832-934-2800 www.edencafe.net Takeout.
Fielding's Wood Grill (832)616-3275 fieldingswoodgrill.com
Fleming's Prime Steakhouse & Wine Bar (281)362-0103 https://www.flemingssteakhouse.com/…/…/houston-the-woodlands
Fogo De Chao The Woodlands  https://fogodechao.com/wp-content/uploads/2020/03/FogoMenuToGo_Butchering_TheWoodlands.pdf To-go and Delivery. To-Go Menu and Butchered meat.
Forest Cake Bakery (936) 271-4518 https://www.forestcafeandbakery.com/ Curb side, pickup and to go
Freebirds World Burrito (281) 419-8011 freebirds.com Takeout, Pickup and Delivery
Guadaljara 281-362-0774 https://guad.com/locations/guadalajara-hacienda-the-woodlands/ Specials on Shrimp Fajitas, Chicken Fajitas, and Margaritas available for pick up with food order. Pick up.
GenuWine Tasting Room 832-934-2675 mygenuwine.com Wine and food orders for Curbside Pick-up or Delivery
Herb & Beet (832) 663-9671 https://www.herbandbeet.com/ Drive up, call in, or order online. SUPPORTLOCAL for 20% off. $3 mimosa/bellini and 1/2 off all wine.
Hummingbird Tea Room & Bakery (281) 419-8362 https://www.hummingbirdtearoom.com/ Pickup, delivery & curbside
Huti's 5 Free-Fire Grill (281) 298-1900 https://www.hutis5.com/ Open 11am-2pm. Curbside available.
Lama's Mediterranean Cuisine (281) 292-5262 https://lamacuisine.com/ Takeout and Delivery
Levure Bakery (832) 559-7292 https://www.levurebakery.com/ Carry out or delivery (free up to 4 miles). 7am-4pm
Local Pour (281) 419-7687 https://localpour.com/ To-go, Takeout, Delivery. Order a burger to-go – $5 from each sale towards employee fund. Craft beer 6 pack for $12 with the purchase of food. (Closed 3/21-22, Reopen 3/23)
LongHorn Steakhouse The Woodlands (281) 292-3522 https://www.longhornsteakhouse.com/
Luby's (281) 367-7892 https://www.lubys.com/the-woodlands-lake-front-circle To Go or Delivery. Special hours for Seniors.
The Kitchen (281) 203-5650 https://www.thekitcheninthewoodlands.com/ To-go and curbside pick-up. Chef-inspired cuisine, retail wine and craft beer
Mahoney's Texish Bar & Restaurant (832) 663-5228 https://mahoneysbar.com/ To-go and Curbside PickUp
Mainle-ly The Woodlands (281) 719-5828 https://MainelySandwiches.com/
Nonas Italian Grill (936) 224-3132 https://www.nonasitaliangrill.com/
Olive Oil Greek-American Restaurant – (281) 367-0114 https://oliveoilgreekrestaurant.com/ Curbside and Delivery.
Sakekawa Japanese Steakhouse and Sushi Bar 281-419-5988 Woodlands Pkwy, 281-298-9188 Research Forest Dr. To go and Delivery
Snooze, an A.M. Eatery (303) 297-0700. 80's Virtual Brunch this weekend 6:30am-2:30pm. Order online for your Saturday and Sunday brunch at https://bit.ly/33y1AzD! Free delivery on orders over $10
Sweet Paris (281) 651-2153 www.sweetparis.com/locations Curbside, To-Go or Delivery
The Omega Grill (832) 663-9379 https://www.theomegagrill.com/ Curbside Pickup and Delivery
Pallotta's Italian Grill (281) 364-9555 https://www.pallottasitaliangrill.com/ Curbside Pickup or Delivery. Select Bottles of Wine for only $20 with a Family of 4 Meal Deal for Curbside Pickup.
Pie Town Cafe & Desserts (936) 321-3336 https://www.pietown.net/ 10:30am until 6:00pm. Take out only. Read More
R.C. NYC Pizza & Pasta (281) 298-4663 https://www.rcsnycpizza.com/ To-go, Curbside and Delivery. Pizza, Pasta, and Special Home goods (milk, family packs, etc)
The Refuge Steakhouse (832) 559-8541 https://www.refugeinthewoodlands.com/the-refuge-steak-and-bourbon Curbside, to-go and delivery
The Republic Grill – 281-719-5895 https://www.therepublicgrille.com/ Panther Creek location remains open for Take Out and Catering.
Russo's New York Pizzeria 936-273-6060 https://nypizzeria.com/order-online/ Pasta Family Special also available. To-go, Takeout, or Free Delivery.
Shanahans Bar (936) 582-6410 Shanahansbar.com Curb side, Pick up or Delivery
Tailgators Pub & Grill https://tailgatorspub.com/ Open for takeout and delivery (limited availability) 11am-9pm daily. Online ordering or call Kuykendahl: 832-559-8252 Magolia/FM1488: 281-259-5343
Third Gen Coffee (281) 323-4454 https://thirdgencoffee.com/ Pickup ordering available.
Tropical Smoothie Cafe – Magnolia (281) 789-4595 https://locations.tropicalsmoothiecafe.com/tx/magnolia/5417-fm-1488-road Drive Thru. Monday-Friday 10am-8pm, Sunday 11am-7pm
TRIS 281-203-5641 triswoodlands.com Family Style Takeout available.
Vero Italian Kitchen (936) 441-0411 https://www.veroitaliankitchen.com/ Curbside Pickup or Delivery
Via Emilia Italian Restaurant (281) 465-9555 https://www.viaemiliarestaurant.com/ Pickup or delivery. Family dinner specials
Victory Pie Co. (832) 403-3066 https://www.victorypiecompany.com/ Open Tues – Sat 8-5
The Woodlands Country Club (Palmer Course) – 281-863-1400 Wine, beer and charcuterie drive-thru 4p-7p.
Woodson's Local Tap & Kitchen (936) 271-9503 www.woodsonslocal.com Open 12pm-8pm. Family Packages, Sangria, and Margaritas. Carry-out & delivery
Zanti Cucina Italiana 281-259-1300 zanticucina.com/menus Mon-Sun from 11am-8pm. Curbside Pickup and Free Delivery (3 miles ratio)
More restaurants added soon!
Is your favorite restaurant offering to-go, takeout or delivery and not on the list? Please email us at info@hellowoodlands.com with the name, phone number, website, and services/offerings of the restaurant. Thank you so much!
For Restaurants: Create a Free Pandemic Relief Listing for Small Businesses and Restaurants with the Local Living Guide at https://info.locallivingguide.com/packages/