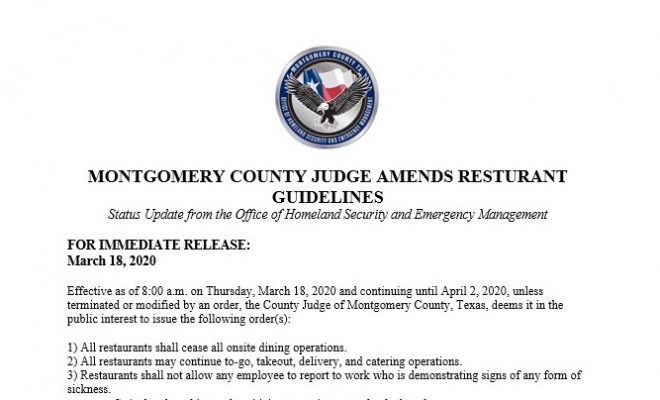 Business
Montgomery County Judge amends Restaurant Guidelines
By |
On Wednesday, March 18, 2020, Montgomery County Judge Keough issued the following order(s):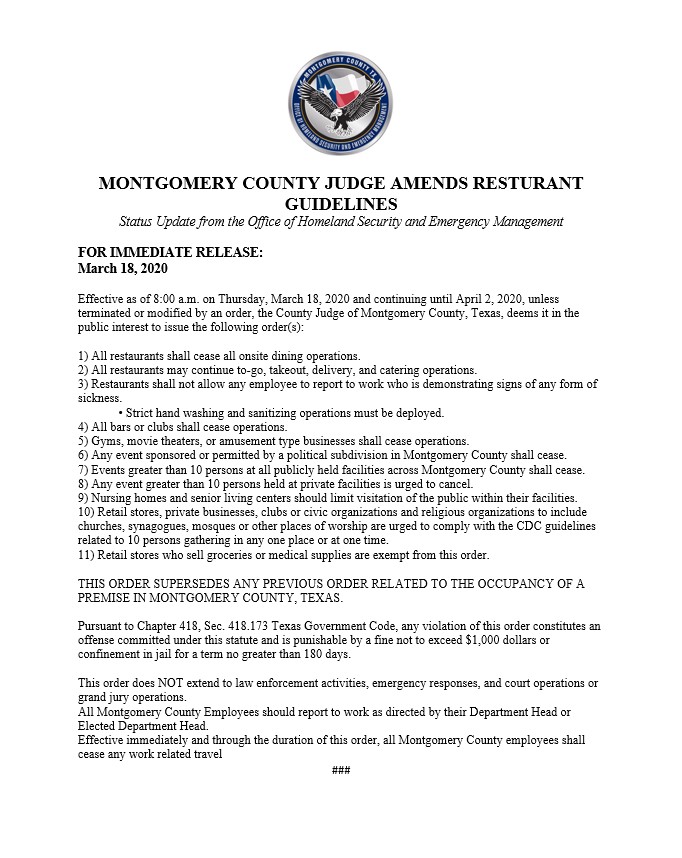 Effective as of 8:00 a.m. on Thursday, March 18 (March 19), 2020 and continuing until April 2, 2020, unless terminated or modified by an order, the County Judge of Montgomery County, Texas, deems it in the public interest to issue the following order(s):
1) All restaurants shall cease all onsite dining operations.
2) All restaurants may continue to-go, takeout, delivery, and catering operations.
3) Restaurants shall not allow any employee to report to work who is demonstrating signs of any form of sickness.
• Strict hand washing and sanitizing operations must be deployed.
4) All bars or clubs shall cease operations.
5) Gyms, movie theaters, or amusement type businesses shall cease operations.
6) Any event sponsored or permitted by a political subdivision in Montgomery County shall cease.
7) Events greater than 10 persons at all publicly held facilities across Montgomery County shall cease.
8) Any event greater than 10 persons held at private facilities is urged to cancel.
9) Nursing homes and senior living centers should limit visitation of the public within their facilities.
10) Retail stores, private businesses, clubs or civic organizations and religious organizations to include churches, synagogues, mosques or other places of worship are urged to comply with the CDC guidelines related to 10 persons gathering in any one place or at one time.
11) Retail stores who sell groceries or medical supplies are exempt from this order.
Source: Montgomery County Office of Homeland Security and Emergency Management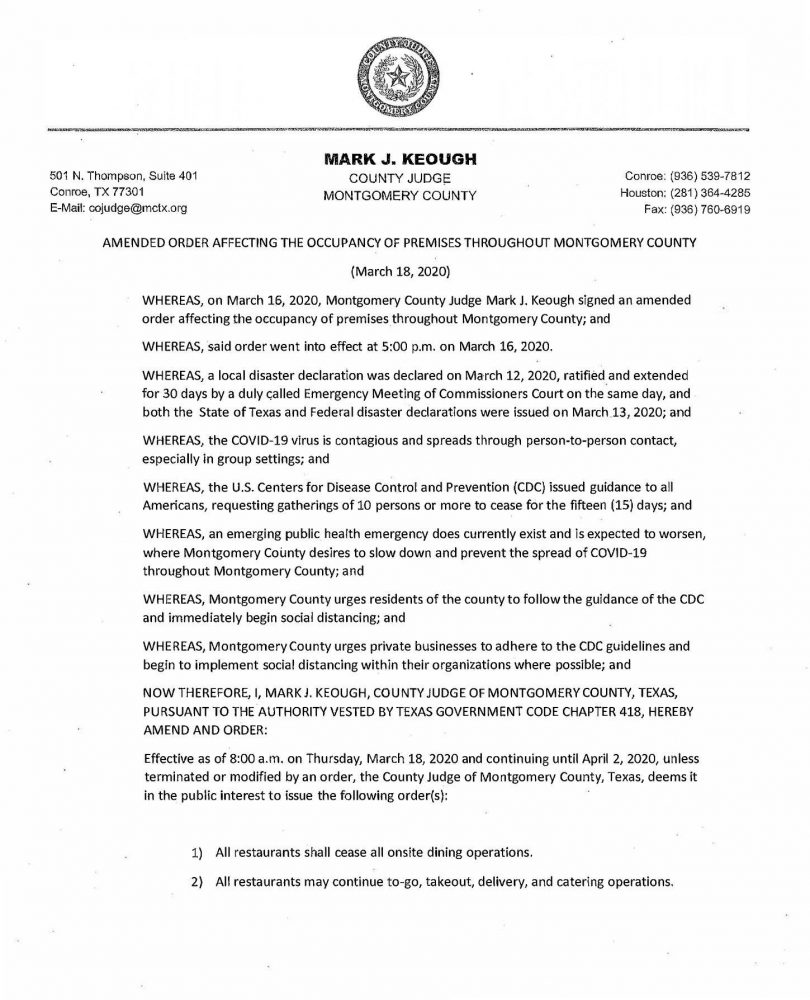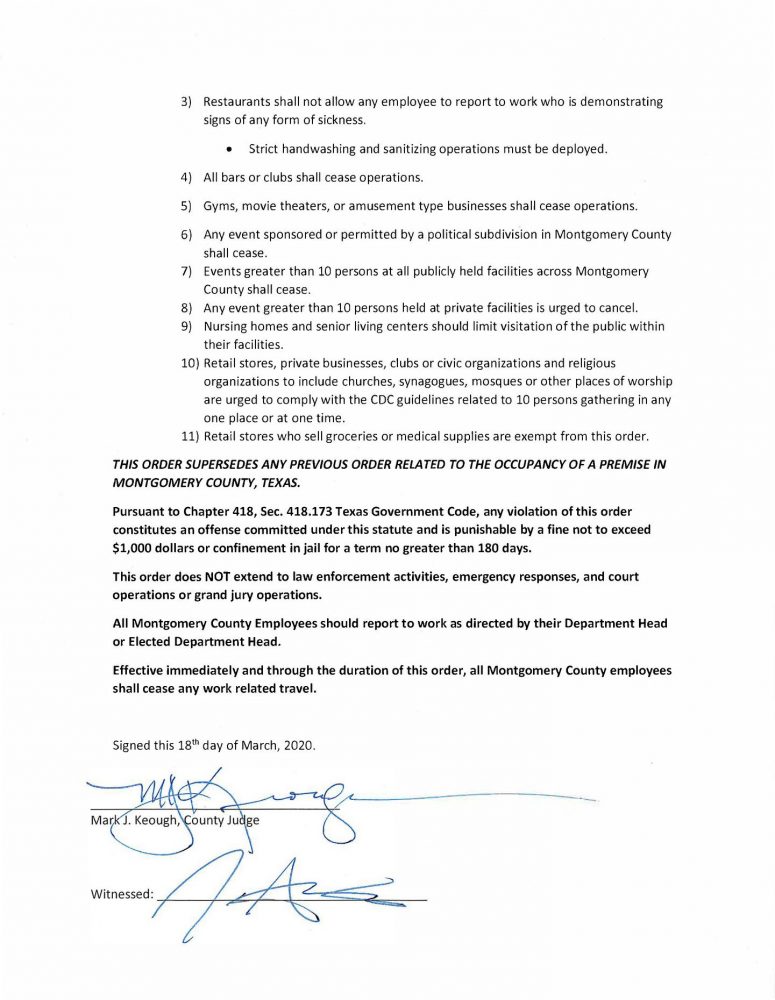 Source: Commissioner James Noack, Montgomery County Precinct Three