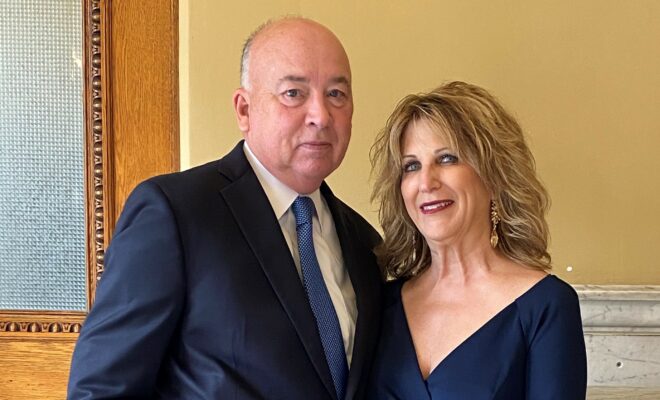 entertainment
Rotary Evening of Elegance "White Tie and Tiara Ball" set for February 10, 2024
By |
THE WOODLANDS, TX — SAVE THE DATE! Rotary Club of The Woodlands' annual fundraising gala, An Evening of Elegance, will be held on February 10, 2024, at The Woodlands Waterway Marriott. This year's theme is "White Tie and Tiara Ball."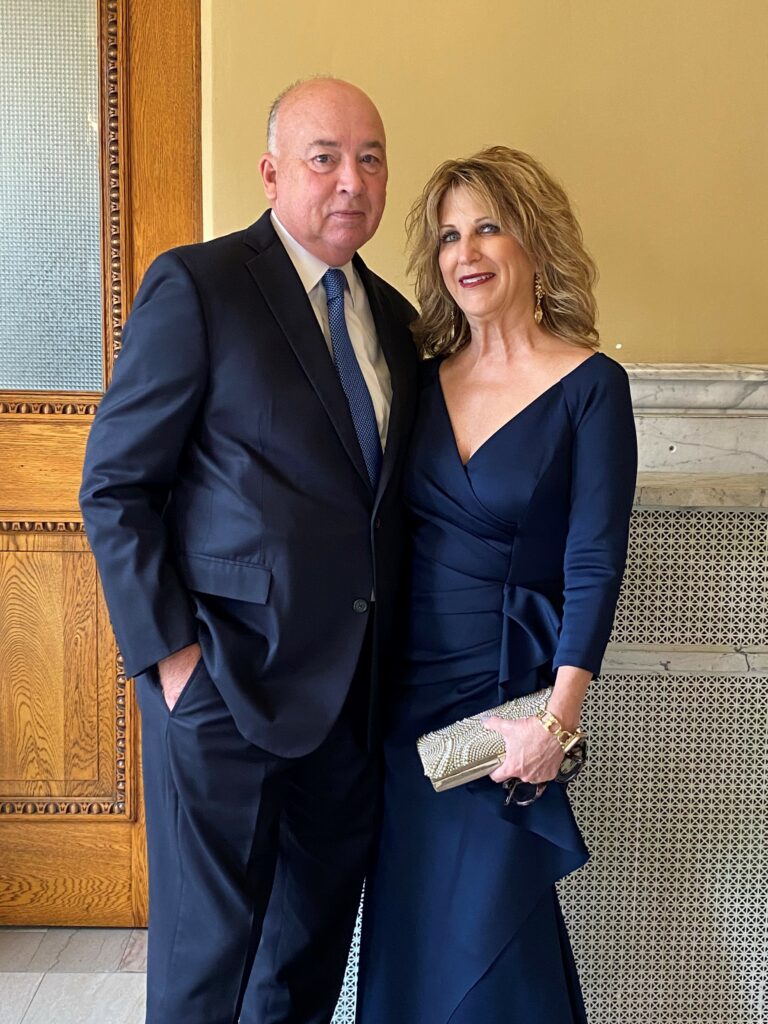 Each year, the Rotary Gala Committee chooses an honoree or honorees who represent Rotary's motto of "Service Above Self." This year, Dr. Stephen Head, recently retired Chancellor of Lone Star College (LSC), and his wife Linda Head were chosen for their many contributions to education and workforce development in our community.
Dr. Stephen Head began his career with LSC in 1984 and has a 30+ year history of high-level positions at LSC including serving as president at three LSC campuses and Executive Vice Chancellor. During that time, he focused on student access, equality, success and completion; academic quality; workforce programs in alignment with community needs; and collaborative agreements with educational, business, and local civic organizations. Serving more than 80,000 students, Lone Star College has eight campuses and multiple community and workforce centers of excellence. Dr. Head served as Chancellor for eight years.
Linda Leto Head serves as Senior Associate Vice Chancellor for Lone Star College's Office of External and Employer Relations. She has spent her 29-year community college career committed to excellence in workforce and economic development, and adult basic education. She has won numerous awards for her leadership, and she has served as a member of several boards of directors, including Rotary Club of The Woodlands, Greater Houston Women's Chamber of Commerce, and The Woodlands Chamber of Commerce where she served as chairman of the board. She also serves on the American Association of Community Colleges, Commission for Workforce & Economic Development Council and the Greater Houston Partnership Upskill Houston Council.
The Presenting Sponsor for this year's gala is TDECU. "TDECU is proud to support the Rotary Club of The Woodlands as they honor Dr. Stephen & Linda Head for their significant contributions to the community," commented Will Warren, Market President and longtime Rotarian.
Kristi Hammond and Theresa Wagaman have been selected as this year's gala chairs. Kristi Hammond is an Account Executive with Dean and Draper and has served on the Rotary gala committee for several years. Theresa Wagaman is past president of the Rotary Club of The Woodlands, serves on the CISD school board, and is a realtor with Richmond Realty.
"Rotary Club of The Woodlands has enjoyed supporting Lone Star College-Montgomery and the Lone Star College Foundation since the early 1990's. It's our distinct honor to recognize Dr. Stephen and Linda Head who have made a huge impact on the growth and level of excellence our students and the community experience today. It's my pleasure to serve as co-chair alongside my friend and fellow Rotarian Kristi Hammond. In our club's 49th year of service to our community the White Tie and Tiara Ball will be a night of celebration, and an opportunity to raise funds to benefit our many programs," remarks Wagaman.
The Rotary Evening of Elegance Gala is a premier event that raises funds to support the Rotary mission. "I'm honored to co-chair the 2024 Evening of Elegance alongside my long-time friend and fellow Rotarian, Theresa Wagaman," remarks Kristi Hammond. "Thanks to the generosity of our donors, we support countless community outreach projects, provide scholarships for deserving high school and Lone Star College students, and continue to be the primary funding source for Rotary House, a place to stay for those traveling to The Woodlands for extended medical care. We are thrilled to welcome TDECU as our Presenting Sponsor this year."
This year's White Tie and Tiara Ball gala theme will evoke a nostalgic elegance. The gala will feature a bid board, live auction, entertainment, and a curated dinner, promising a good time for a great cause.
The Rotary Club of The Woodlands was established in 1975. The Rotary motto of "Service Above Self" is based on the Four Pillars: is it the truth, is it fair to all concerned, will it build goodwill and better friendships, and will it be beneficial to all concerned?
On any given day, Rotarians can be found volunteering in our community, whether it is sharing meals with the kids at the Yes to Youth shelter, making home improvements for a family in need, donating blood, mentoring elementary school students, packing thousands of meals for Hunger Plus, funding polio eradication, or participating in disaster relief and response.
To learn more about Rotary, please visit www.woodlandsrotary.org. For information on gala sponsorships, please visit: www.betterunite.com/thewoodlandsrotaryclubfoundation-2024rotaryeveningofelegance-whitetieandtiaraball or contact Ann Wolford at awolford@thewolfordgroup.com. The Woodlands Rotary Club Foundation is a 501(c)3 nonprofit organization.