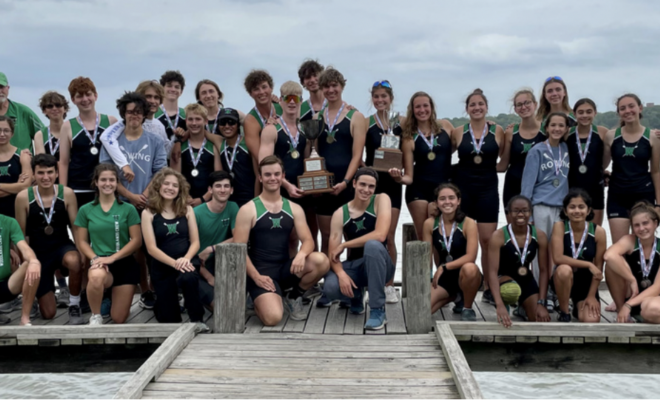 Fitness & Sports
Rowing Club of The Woodlands Makes Team History in Dallas
By |
THE WOODLANDS, TX – The Rowing Club of the Woodlands team, coaches, and families are very proud of the efforts of all of its junior athletes. The sustained winds topped 20mph with gusts above 30, making it the worst the team has encountered in several years.
The team sincerely appreciates the race officials for keeping all athletes safe on the water. In spite of extremely challenging conditions, the athletes raced with tenacity, determination, and perseverance.
This year the team competed in 16 different events, finishing with 13 top 3 finishes (most ever) across 11 events, and 3 State Titles including the first ever varsity championship titles in team history. The three championships are the Women's Novice double scull, Men's Varsity single scull, and Men's Varsity quad scull.
The Men's Quad victory was not without extra tension. Their dominance over the field was demonstrated by pushing through and overcoming an unforeseen challenge. The crew had built a substantial lead, but with 300 meters left in the race the bow seat rower suffered a broken oarlock and was not able to continue rowing. The other three rowers in the boat had to finish the race without their fourth man. Regardless, the lead they had built proved the difference and won the day by seven seconds over the second place finisher. It was a good weekend to be Woodlands Crew.