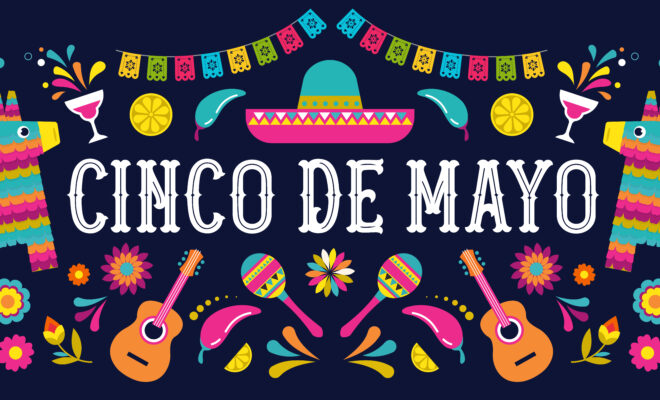 entertainment
Cinco de Mayo Celebrations in The Woodlands Area
By |
Get ready for a fiesta! Cinco de Mayo is being celebrated all over The Woodlands area in many different ways. Decorate festive cookies, listen to a lively mariachi band, take a tequila mixology class, enjoy special Mexican food dishes, and more!
Over the Top Cake Supplies – Decorate your very own fun and tasty cookies at the Fiesta Cookie Class, while learning how to use royal icing for decorating. Learn More
HeBrews Coffee House – Come kick off Early Bird Community at HeBrews Coffee House Magnolia for its Cinco de Mayo celebration for a great cause! Celebrate people coming together promoting generosity in our community through authentic food experiences with Early Bird Community, which is an organization that provides ways for people to actively show love and care for their neighbors through volunteer and giving opportunities. Starting at 8 am, enjoy free tamale tasting for the first 30 Early Birds. There will be tamales de piña con canela y pasas and a limited amount of green chile chicken tamales by the dozen for purchase to take home for your family and to share with someone. Donations and prayers to help feed families in the community are appreciated and encouraged. Learn More
Shelter for Shelter – Make plans to enjoy an evening of food, spirits, entertainment, and networking all for a great cause at Shelter for Shelter. Benefiting YES to YOUTH – Montgomery County Youth Services, this year's event returns to Mercedes-Benz of The Woodlands with a festive Cinco de Mayo theme from 6:30 p.m. to 9:30 p.m. at 16917 I-45, just north of Hwy. 242. Learn More
Mi Rancho – Join friends at Mi Rancho for the annual Cinco de Mayo celebration! Come sip on a margarita or two and enjoy the fiesta and delicious food! Learn More
The Butler House – Join friends at The Butler House for an exquisite evening featuring specials, the visit of Bulleit Woody, with Don Julio and Astral Tequila Margarita all day. Learn More
B-52 Brewing Company – Join B-52 Saturday, May 7th for a belated Cinco De Mayo celebration! There will be a new beer release, cerveza, and some delicious Mexican food from La Birria Tacos (authentic Birria tacos) and Carmen's Corn & Creations (Mexican street corn and fresh fruit waters) along with Gotta Roll serving up specialty eggrolls. And to top it off, Tijuas Candies (Chamoy and chili powder dusted candy) will also be hanging out! Not to mention, there will be a mariachi band playing from 2-4pm and piñatas for the kids! Learn More
Chuy's – Here we go, Cinco! Mark your calendar for Chuy's all-day happy hour including $5 queso qppetizers. Get discounts on Chuy's World-Famous House 'Ritas – both rocks and frozen – made with fresh-squeezed lime juice, along with house Texas 'Tini's, domestic beer and more. Order a Grande 'Rita and keep the commemorative cup while supplies last. Learn More
Pedro's Tacos & Tequila Bar, Conroe – Celebrate Cinco de Mayo with live music by Texas Wise Guys from 5-10pm, a DJ from 10pm-midnight, face painting, a clown, mechanical bull, bounce house, and more. The party starts at 11am! Learn More
Mezcal Cantina Mexican Kitchen – Mezcal Cantina will feature live music from 2 to 9:30pm and a crawfish special just for the occasion! Learn More
Pappasito's Cantina – Pair your meal with a Reserva Margarita and receive a commemorative keepsake glass, only available May 5th! Learn More
Painting with a Twist Conroe – Get your beach vibes on while painting your own fun margarita glass with this step-by-step BYOB painting class. Learn More
Fielding's Local Kitchen + Bar – Fielding's Local will be hosting its annual fiesta with Mexican bites, tequila cocktails, and live music. Chef Edel has crafted a tasty menu that will be available starting at 3pm on both Wednesday, May 4 and Thursday May 5. Learn More
Fielding's Wood Grill – Not ready for the party to endz? Celebrate Cinco de Mayo from Thursday, May 5th to Wednesday, May 18th! Fielding's will be offering delicious features from Chef Edelberto and a special cocktail menu with margaritas and tequila drinks to explore, available for brunch and dinner. Learn More
Forever 5 Events – Get inspired and become a true mixologist this Cinco De Mayo with a Tequila + Tacos Mixology Workshop taught by Forever 5 Events' very own sommelier. In this class, you will discuss the process of making tequila from the harvest to the bottle. Taste several different types of tequila and also learn how to make beautifully crafted tequila-based cocktails and a Mexican coffee and enjoy street tacos made onsite. Learn More
Los Cucos – Head to Los Cucos to enjoy delicious signature margaritas – and get a free beer mug with your margarita! Learn More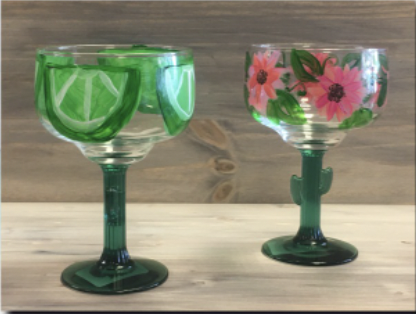 Wine & Design Montgomery – Unleash your inner artist on Cinco De Mayo by painting on margarita glasses! Sign up, show up, sip up, and create. The studio will take you through the process step-by-step. Enjoy a stress-free and fun evening of creating while sipping your beverage of choice at the BYOB class. Learn More
Gringo's – Celebrate Cinco at Gringo's! Purchase a Cadillac or House Margarita in Gringo's 16oz commemorative cup and keep the cup! Learn More
Rancho Grande Tomball – Rancho Grande in Tomball presents live music on the patio Try one of the new Jello shot margaritas, enter to win raffle prizes, get drink specials and more. Learn More
District 2.4.9 Bar & Grill – Who's ready for crawfish, mariachi and margaritas? Get an Estrella Jalisco in your hand, enjoy the mariachi band and get in on drink specials all night. Learn More
Deacon Baldy's – The Rustic Peach will be at Deacon Baldy's May 3 presenting a "nacho average" paint and sip. Choose your design and board size, show up, eat and drink, and enjoy a night of fun, laughs, drinks and painting. Learn how to paint your own custom sign that you will be proud to hang in your home. Learn More
Las Ramadas Mexican Grill & Bar – On May 5, Las Ramadas Mexican Grill & Bar will get you in a Cinco de Mayo state of mind from 5-10pm with live music, karaoke, and food and drink specials. Learn More
Little Woodrow's Tomball – No time to siesta, it's time to fiesta! Come spend Cinco de Mayo at your favorite watering hole! Enjoy specials on Dos XX and Don Julio all day and $5 Mexican Candy Shots. There will be DJs mixin', taco pizza, and food trucks on site. Don't forget to get your picture taken with a live donkey from 3-7pm! Learn More
Aces Bar & Grill – It's Mexican Lotería Night with lots of prizes at Aces Bar & Grill on May 5! There will be frozen margaritas, drink specials, food, fun and music. Learn More
Time to Spare Entertainment – Celebrate Cinco de Mayo at the Sandbaggers Pub, located inside Time to Spare Entertainment. There will be beer, margarita, and tequila shot specials! While you're there get some bowling, axe throwing, darts, or billiards in as well! Learn More
Blue Iguana Taco House – Blue Iguana's Cinco de Drinko will feature live music on the patio and happy hour all day. Learn More
UPDATED: May 3 at 7:40 p.m.