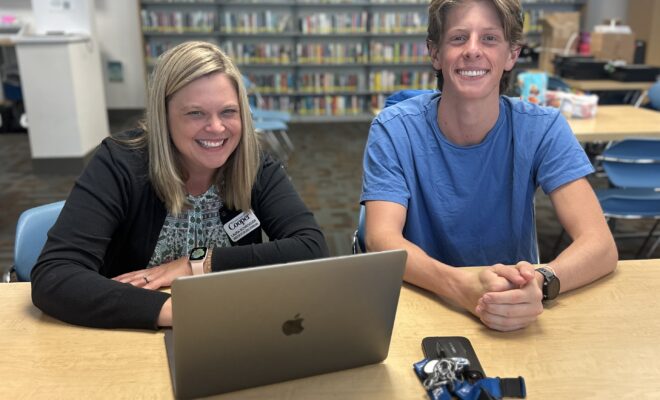 Lifestyle
Seniors get a head start on college admissions at The John Cooper School
By |
At The John Cooper School, seniors were back on campus early – to start college applications. The College Counseling Office is hosting a set of three workshops to aid their students in one of the most stressful tasks of their senior year.
"It's overwhelming," says one student at the workshop on Tuesday, August 8. "I'm grateful to know where to start." He had already begun work on the Common App, a platform to submit applications to colleges.
In the calm of the library, students meet with college counselors who are experts in the world of admissions, ready to share their knowledge and give guidance.
"These are no pressure sessions, where students can get help with the Common App, supplemental essays, and any questions they have about their application," says Joseph Lopez, Associate Director of College Counseling.
Lopez has worked for over 15 years in the world of college admissions, including working as the Regional Director of Admission at Northeastern University. He now has a passion for being on the other side of the desk with high school students, helping them get into the perfect school for them.
"It's helpful to be able to offer advice and help students through the complexities of essays, college visits, preparing for interviews, and helping discern what school will be a good fit for them."
There is also a separate session specifically for those applying to Texas A&M University, to help navigate the school's unique application process.
Cooper students and parents alike feel well supported by events like these, and by the College Counseling department as a whole.
"We've been very impressed so far," says Cooper parent Mark Stachowiak. His son Max is a senior this year. "They've been helping us step by step, and guiding us through the process."
The John Cooper School is a PK-12 independent, college preparatory day school that has been serving The Woodlands and greater Houston area since 1988.
For more information, visit www.johncooper.org.