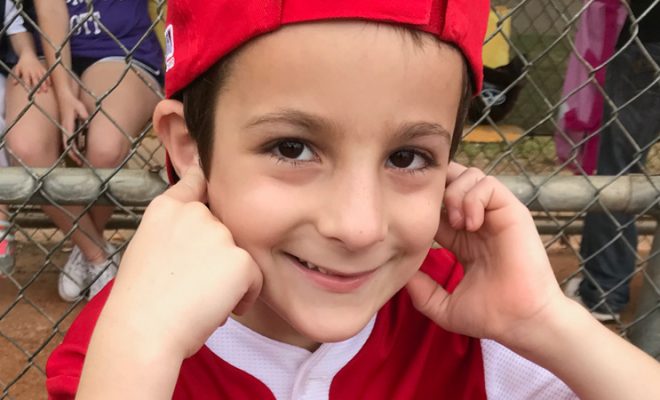 Events
Seven Year Old Cooper Julien Named Market Street's "Lighting Luminary"
By |
THE WOODLANDS, TX – Seven-year-old Spring resident Cooper Julien and his family have been selected to light up Market Street and its 70-foot Christmas tree as part of the "Market Street in Lights" holiday spectacular to be held in Market Street's Central Park on Thursday, November 21 at 6:00 p.m.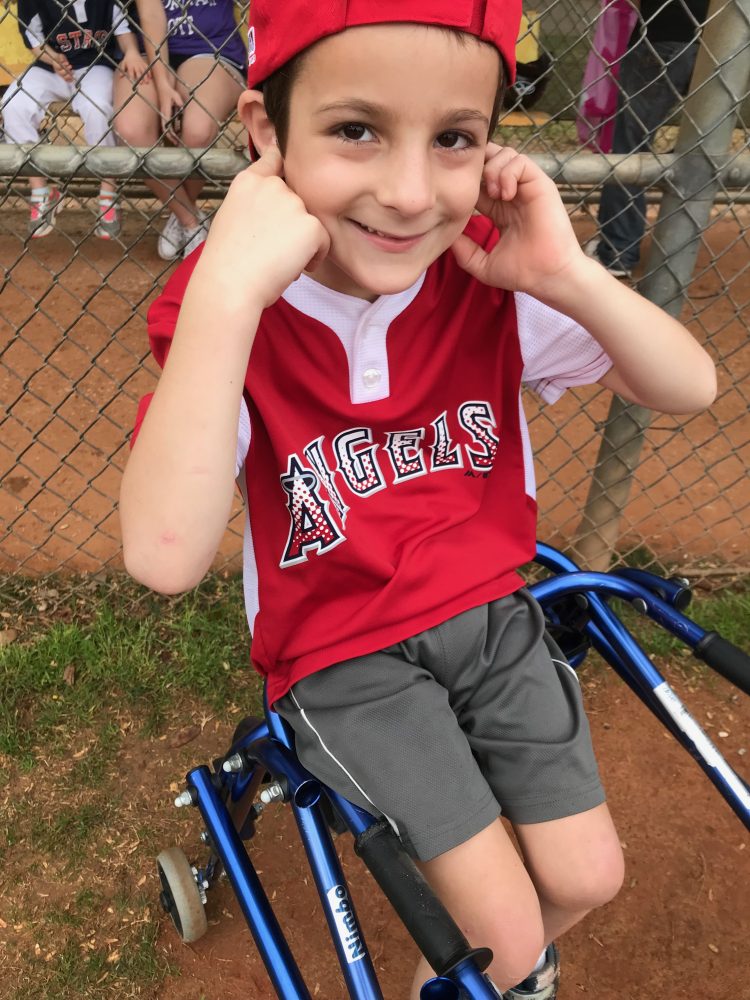 The Julien family: mom, Christy; dad, Brett; and children Cooper, Tanner, and Ella will flip the switch to officially kick off the holiday season and start Market Street's three-minute holiday light show, a dazzling display of flashing, multi-colored lights synchronized to holiday songs. Cooper Julien was born with Congenital Cytomegalovirus (CMV) and as a result lives with Cerebral Palsy and faces challenges with increased muscle tone and movement, communication, and sensory processing.
Sewell and Texas Children's Hospital – The Woodlands are the official sponsors for the 2019 Market Street in Lights. Market Street has honored a deserving child or family to start the holiday season at the shopping and dining destination since 2004.
The "Market Street in Lights" synchronized holiday light performance will continue evenings during the holidays, every hour on the half hour, from 5:30 p.m. – 9:30 p.m. Market Street is located in the heart of The Woodlands Town Center at the corner of Six Pines Drive and Lake Robbins Drive.
Sheila Greaver, the Vice President of Communications at Inspiration Ranch in Montgomery, nominated Cooper as the 2019 Lighting Luminary. Cooper has attended equine therapy at Inspiration Ranch since age 4, and according to Greaver, the family helps to bring extra inspiration to the ranch.
Christy Julien, Cooper's mother, said Cooper recently went through an orthopedic operation to improve the alignment and range of motion in his legs. At times he is able to use a walker but does not have full range of motion.
Due to the recent operation and the subsequent challenging and often painful physical and occupational therapies, Cooper will not be able to visit Inspiration Ranch until the spring.
Greaver added that as the holiday season approaches, they know the Julien family will be faced with difficulties following his operation and the struggle of balancing necessary doctor visits, therapies, and rest in the midst of this busy season of hope and celebration. It is her prayer that he will recover well from surgery and show the same grit and determination that he has in the past following previous operations.
"We were so surprised and appreciative that Cooper was nominated by our friends at Inspiration Ranch to serve as the Lighting Luminary this year. Their support has been incredible for Cooper throughout the years," said Christy Julien. "Our whole family is excited to be a part of this year's event."
After the debut of "Market Street in Lights," families can enjoy musical entertainment and holiday carriage rides available on a first-come, first-served basis.
Market Street – The Woodlands is a 560,000 square foot outdoor lifestyle mixed-use property located in The Woodlands, Texas, approximately 25 miles north of Houston across from the Cynthia Woods Mitchell Pavilion. The grocery anchored property contains 375,000 square feet of street level retail, combined with 115,000 square feet of Class A office space and a 70 room 70,000 square foot Hyatt Centric hotel. In addition, the project includes a 5 screen Cinema and 21 restaurants and eateries. Trademark Property Company manages the project, including development, leasing and property management services. Market Street is owned by a joint venture between an affiliate of Trademark Property Company and Institutional Mall Investors. For additional information on Market Street, visit shopatmarketstreet.com.
Trademark Property Company is an operator, investor and developer of award-winning, mixed-use town centers, specialty, community, power centers and enclosed regional malls. In its over 25 years of business, Fort Worth, Texas-based Trademark has invested in or developed 14.6 million square feet of retail and mixed-use assets worth $3.4 billion. Trademark's experienced team of 200 employees is responsible for approximately 7.1 million square feet of retail and mixed-use projects currently in operation or development/redevelopment, including: 5000 South Hulen (Fort Worth, Texas), Alliance Town Center (Fort Worth, Texas), Annapolis Towne Centre (Annapolis, Md.), Burr Ridge Village Center (Chicago, Ill.), Galleria Dallas (Dallas, Texas), Glades Plaza (Boca Raton, Fla.), Hillside Village (Cedar Hill, Texas), La Palmera (Corpus Christi, Texas), Market Street Flowood (Flowood, Miss.), Market Street – The Woodlands (The Woodlands, Texas), First Street Napa (Napa, Calif.), Perkins Rowe (Baton Rouge, La.), Rice Village (Houston, Texas), Saddle Creek (Germantown, Tenn.), Victory Park (Dallas, Texas), Watters Creek (Allen, Texas), Waterside (Fort Worth, Texas), WestBend (Fort Worth, Texas) and Zona Rosa (Kansas City, Mo.). For more information, visit www.trademarkproperty.com or interact on Facebook, Twitter and Instagram.