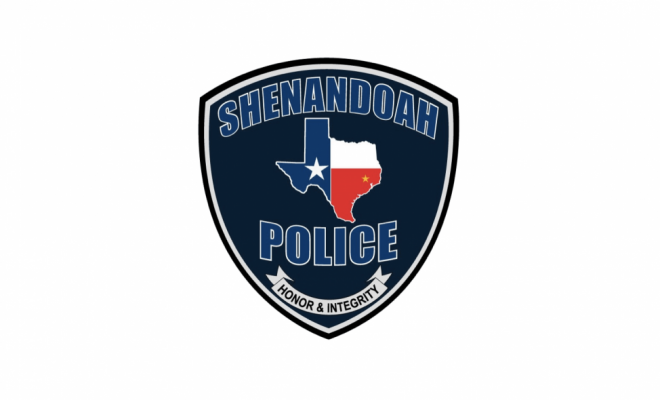 Events
Shenandoah PD Offering Popular Citizen's Police Academy
By |
SHENANDOAH, TX – The Shenandoah Police Department is now accepting applications for the 2023 Citizen's Police Academy. Attendees will learn about the Shenandoah Police Department, the resources we have available to us, how the criminal justice process works, and other exciting topics. 
Applicants must be 18 years of age or older and live or work in the City of Shenandoah.
Classes will be held at the Shenandoah Municipal Complex on Thursdays from 7:00 p.m. – 9:00 p.m.
Classes will begin March 9, 2023, and the class will graduate on May 4, 2023.
Below is a tentative schedule of classes, which is subject to change without notice. If you are interested in attending, please fill out the attached application and forward it to Lieutenant J. Gordon at jgordon@shenandoahtx.us.
Week 1 – March 9: Introductions and Tour – Property and Evidence
Week 2 – March 16: Criminal Investigations 
Week 3 – March 23: Arrest, Search, and Seizure
Week 4 – March 30: Use of Force (Jeremy Thompson)
Week 5 – April 6: Patrol and K9 
Week 6 – April 13: Crime Prevention
Week 7 – April 20: Simulations 
Week 8 – April 27: Simulations and Open Questions 
Week 9 – May 4: Graduation