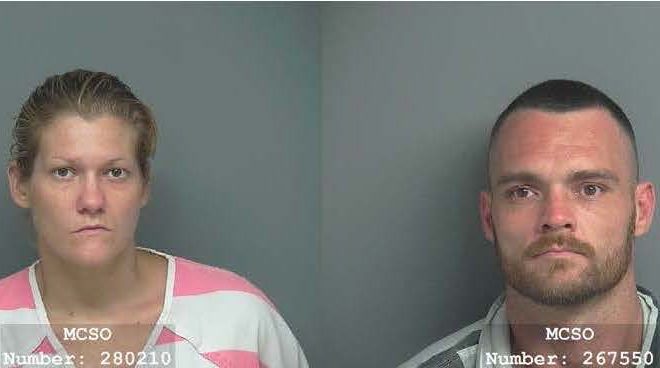 News
Sheriff Arrest Two for Conroe Home Burglary
By |
On July 6, 2019 at about 8:30 PM, hours Deputies with the Montgomery County Sheriff's Office were conducting area patrol in the area of Newton Circle in Conroe, Texas due to suspicious activity.
Deputies were flagged down by residents who advised they just returned home from vacation and discovered their residence had been burglarized. The victims observed property belonging to them outside a traveler trailer parked next door to their property. Deputies went to make contact with the occupants of the travel trailer and identified a male and female as Jesse Weirich and Sara Weirich. Deputies searched the travel trailer and found a stolen television from the victim's residence. During the course of the investigation, Deputies also learned that the travel trailer in which both Jesse and Sara were residing in was reported as stolen with the Liberty County Sheriff's Office.
As a result of the investigation completed by Deputies both Jesse and Sara were placed under arrest for Burglary of a Habitation.
Source: Thomas Smith, Specialist, Administrative Services, Montgomery County Sheriff's Office