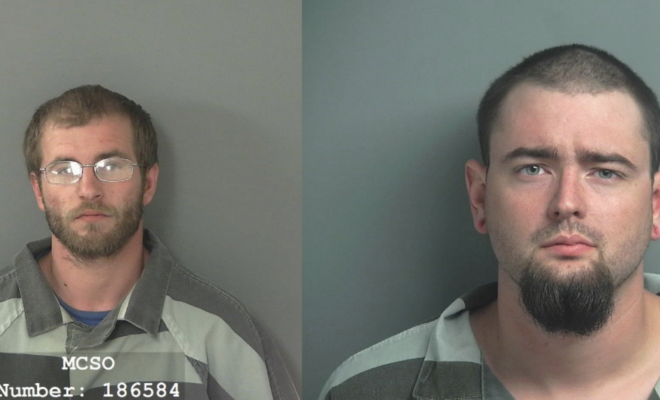 News
Sheriff Catches Felony Theft Suspects
By |
On November 18, 2018 at about 4:26 a.m., Montgomery County Sheriff's Deputies responded to a Trespassing call located at 19400 Block of Wells Road, Conroe, TX.
Deputies were advised that a homeowner had two males at gunpoint as they were trying to steal his flatbed trailer on his private property. Sheriff's Deputies arrived on scene and was able to detain the males for questioning. Deputies conducted a very detailed interview and were able to get a confession on the case and during the subsequent investigation they were able to link the suspects to additional thefts in Montgomery County.
Based on the evidence in the case, Deputies arrested Aaron McGaughey DOB 12/9/90 (Left) and Justin Vinton DOB 11/14/92 (Right) and charged them with felony theft. Due to the excellent police work by Deputies these suspects are now facing possible prison time.

Source: Specialist Thomas Smith, Montgomery County Sheriff's Office, Executive Division