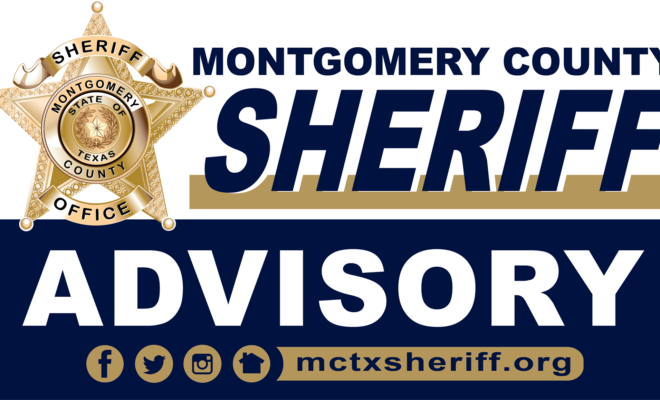 News
UPDATE: Sheriff Investigates Homicide at Payne Road
By |
UPDATE – March 14, 2019: The Montgomery County Sheriff's Office has identified the victim in the shooting incident on Payne Road as 52 year old Tina Cappa. Bond is currently set at $250,000. This investigation is still active.
March 9, 2019: At approximately 8:45pm, the Montgomery County Sheriff's Office was dispatched to 23100 block of Payne Road in reference to a possible shooting at that location. Deputies arrived on scene, but were not able to make contact with the male caller, and could not get through the locked entry gate. After multiple unsuccessful attempts to contact the reportee by the patrol car loudspeaker and by phone, the deputies left the scene.
At approximately 10:15pm, the Sheriff's Office was again dispatched to the Payne address in reference to a shooting and were able to make contact with 55 year old Jimmy Lane, who admitted to the deputies that he had shot the deceased. The Homicide-Violent Crimes Unit, MCSO Crime Lab, and Montgomery County DA's Office responded to the scene and are conducting an Investigation into the death of an unidentified female. Justice of the Peace (Pct 5) Judge Masden was contacted and ordered an autopsy. As a result of the Investigation thus far, Jimmy Don Lane (DOB 01-14-64) was arrested and booked into the Montgomery County Jail for a charge of Murder. The victim's name will not be released until the individual is positively identified, and next of kin can be located and notified.
Source: Steve Squier, Specialist, Montgomery County Sheriff's Office, Executive Division