Weather
SJRA: Tropical Depression Beta Situational Update
Beta has been downgraded to a tropical depression. Tropical Depression Beta is expected to slowly move east northeast today bringing additional rain across much of southeast Texas. SJRA continues to operate under standard protocols for a severe weather event at Lake Conroe. Overall rainfall totals are expected to be moderate in the 2 to 3 inch range, but localized flash flooding may occur in areas that receive short-term, heavy rainfall.
Lake Conroe reservoir level remains approximately 16 inches low and based on the current forecast, no reservoir releases are expected. Less than one inch of rain has been recorded at Lake Conroe in the last 24 hours.
Stay weather aware with real-time lake level information on the SJRA homepage at the "Lake Operations and Rainfall Dashboard" link.
"We urge the public to follow their local offices of Homeland Security and Emergency Management and to check SJRA social media channels and website for the most up-to-date information," said SJRA General Manager Jace Houston.
Be prepared and follow your local office of emergency management (Montgomery County Office of Homeland Security and Emergency Management and Harris County Office of Homeland Security and Emergency Management) for the latest information for your area.
For the most up to date rainfall totals and water levels in bayous, creeks, and rivers, visit www.harriscountyfws.org. This system relies on a network of gage stations that have been strategically placed throughout Harris and surrounding counties.
Visit Know Your Watershed at www.knowyourwatershed.com to help identify your watershed locations and recognize flow patterns from the various creeks and tributaries downstream of Lake Conroe.
Learn more at https://www.sjra.net/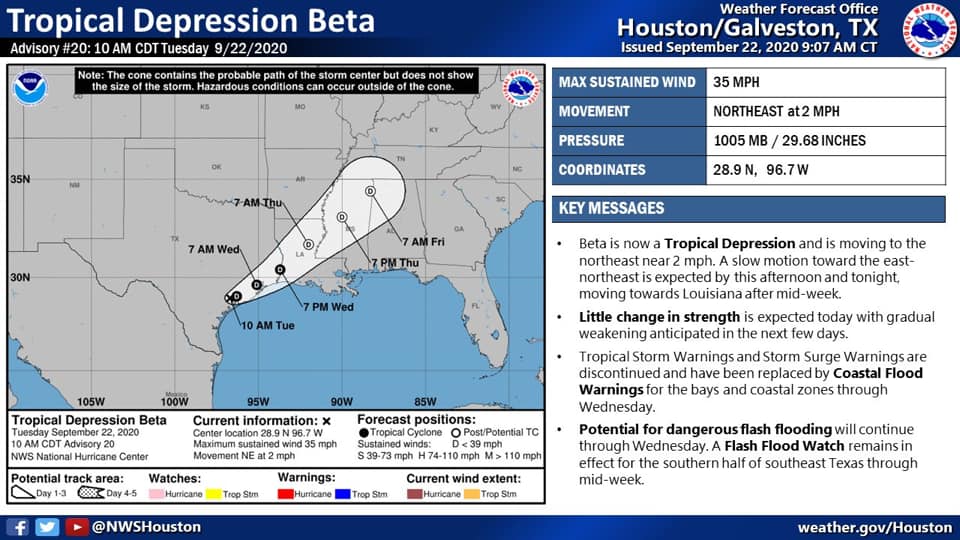 Source: San Jacinto River Authority