Business
Small Business of the Month: Artisan Culture Coffee
By |
The Hello Woodlands Small Business of the Month is brought to you by Miguel Lopez of Conganas LLC and highlights a local small business that serves the Montgomery County community.
Read our interview below with this month's Small Business of the Month, Artisan Culture Coffee, and owner Heather Brockus.
The Interview
Tell us about Artisan Culture Coffee. What is your business' story? Why did you decide to create/launch (relaunch) the business?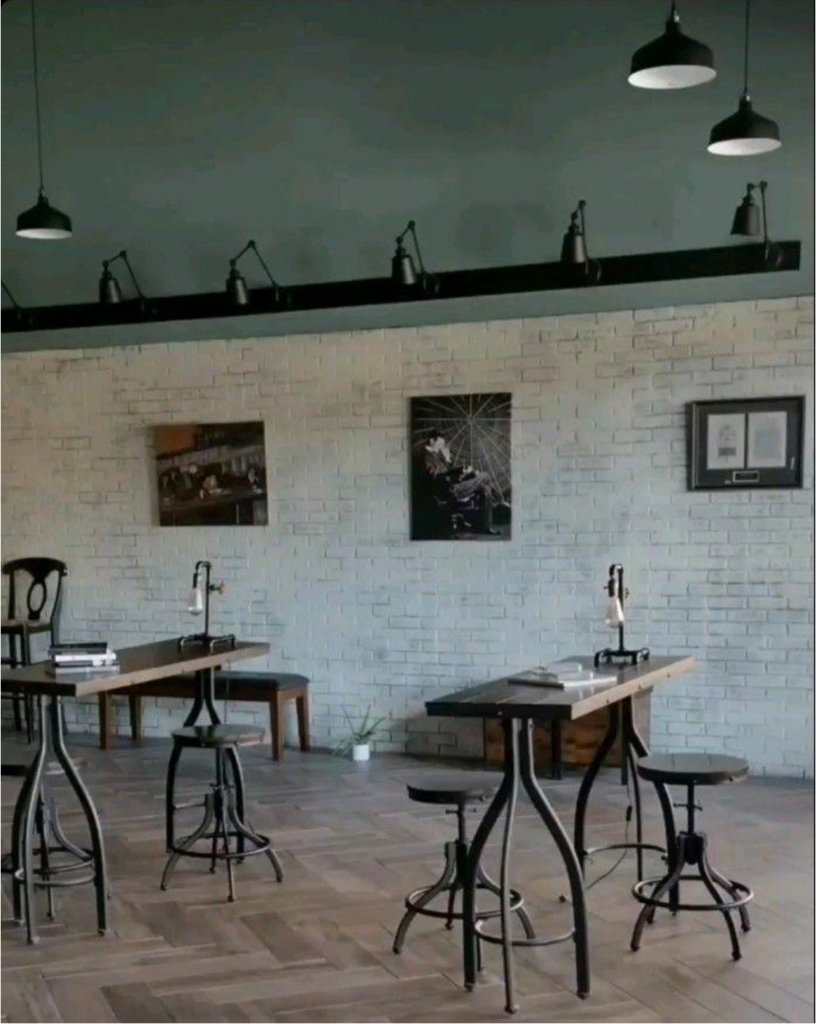 Artisan Culture Coffee first opened its doors on September 22, 2020. My mission was to create a health focused coffeehouse that puts full consideration into what my guests are served. No artificial flavors, food coloring or processed food on the menu. Immune boosting beverages and quality sweet and savory options are available.
Relocating to The Grogans Mill Shopping Center will naturally increase foot traffic, create synergistic relationships with neighboring businesses and the weekly Farmer's Market brings in a good size crowd. The 2260 Buckthorne Place #179 location is easier to access using the trails making it safer to walk or bike.
Who, where, and what do you serve? What products and/or services do you offer?
ACC offers mushroom coffee. For example, the House Special is a lion's mane latte with oat milk and cinnamon. Lion's mane stimulates neurons and is a mega anti-inflammatory. We also offer fresh mushrooms from local growers. We provide vegan and gluten free options. We sell and serve locally roasted coffee.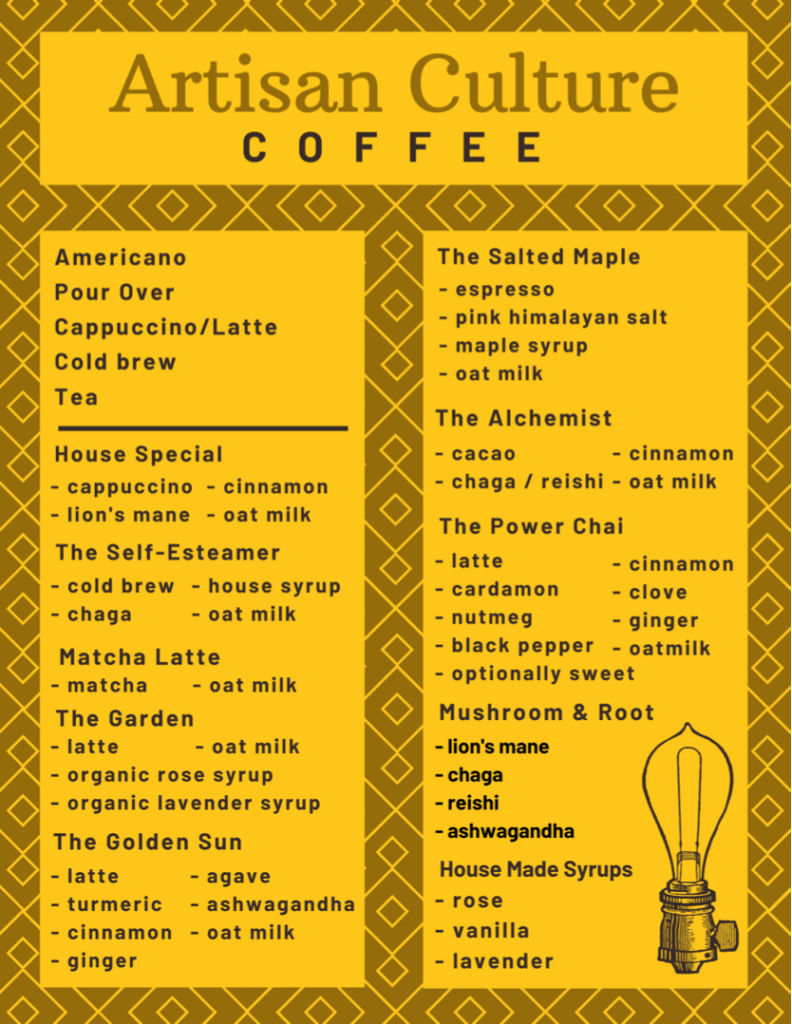 What makes Artisan Culture Coffee unique?
ACC hosts a composting program with ZeroWaste. Our goal is to compost all espresso grounds, create minimal waste, including packaging and provide an easy way for locals to participate. We are a coffee shop that intends to empower guests by hosting networking groups, health and wellness classes, guest speakers and events for the community, by the community.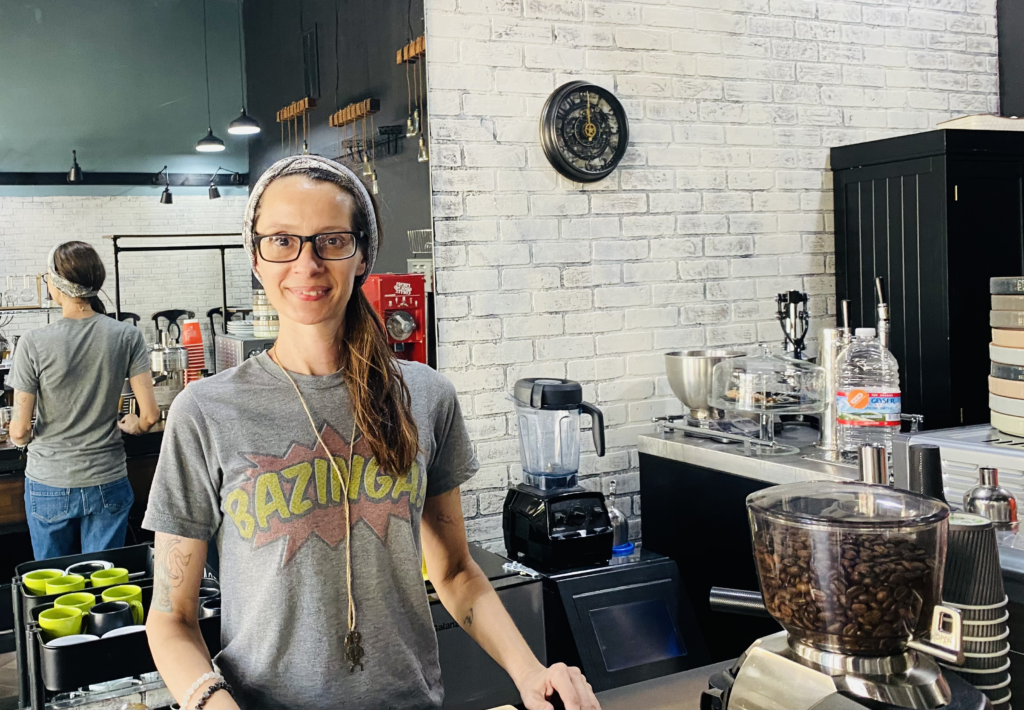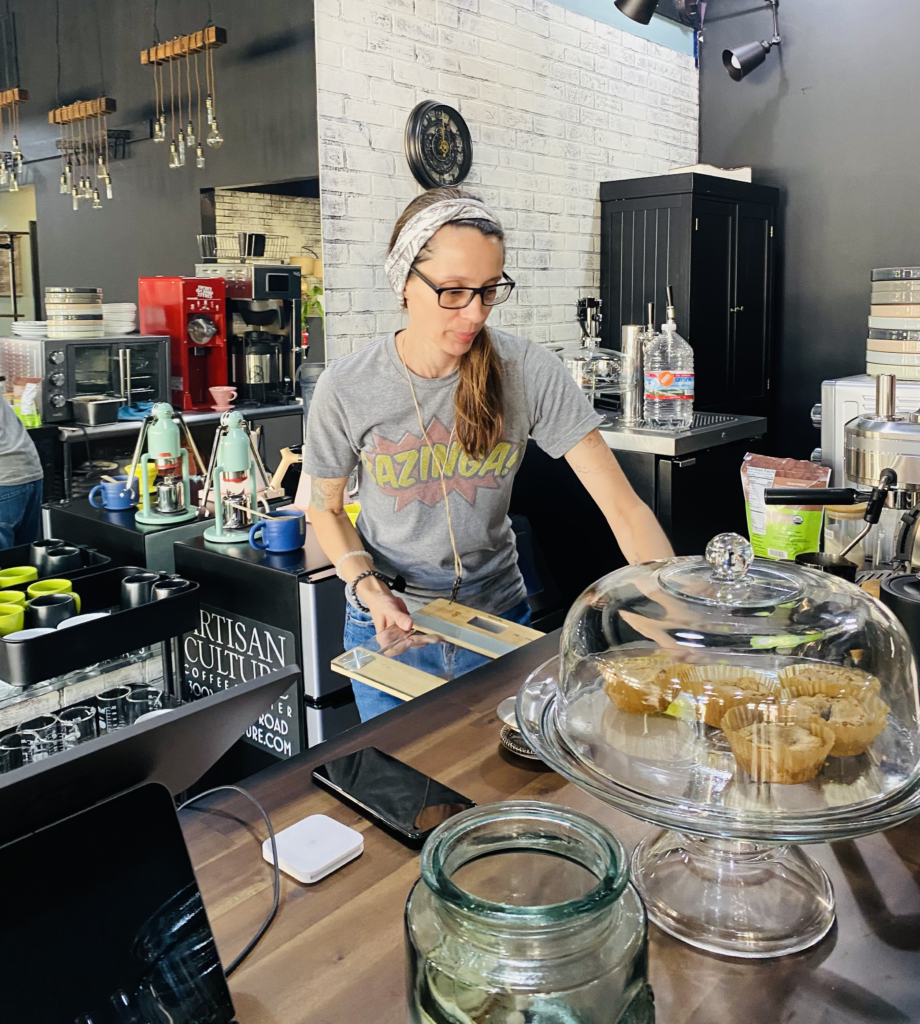 What did/do you look for when forming and adding to your team?
When partnering with a business, they must be local and have similar goals to make the world a better place.
What would you say to the reader who is thinking of starting a business?
Starting a business takes perseverance, but you can do it. Set goals, take action and chase the vision. Connect with your local community and Chamber of Commerce for support and networking opportunities.
How can the community support Artisan Culture Coffee?
eGift cards are available on instagram.com/artisanculturecoffee or here.
Where can the community learn more? Anything else you would like to share about your business? For example, what organizations or causes are you involved in the community?
Follow us on LinkedIn and Instagram for updates on Art classes with Lauren Combs with The Woodlands Art League, Coffee with a Coach, SpiritWalk, Choice Forward, Marcus Bridgewater's Book Signing 'How To Grow. Nurture Your Garden, Nurture Yourself.', The Trybe Social Club and so much more…
Artisan Culture Coffee will open at their new location at 2260 Buckthorne Place #179 in The Grogans Mill shopping center on September 22, 2022.
ABOUT MIGUEL LOPEZ
Starting and running a business can be overwhelming and most small or micro business owners start with little to no staff or assistance. Having a clear plan and an effective strategy to meet or exceed your goals is critical to your success. That is where Miguel Lopez of Conganas LLC can assist by collaborating with you to untangle the myriad of items you need to understand, determine and implement to be successful. To learn more about Miguel Lopez and Conganas LLC, please call (832) 651-1616, email miguel@conganas.biz or visit www.conganas.biz.