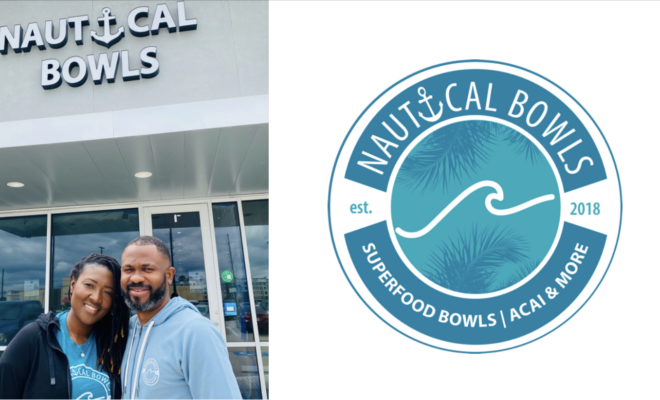 Business
Small Business of the Month: Nautical Bowls The Woodlands
By |
The Hello Woodlands Small Business of the Month is brought to you by Miguel Lopez of Conganas LLC and highlights a local small business that serves the Montgomery County community.
Read our interview below with this month's Small Business of the Month, Nautical Bowls The Woodlands, and owners Bibi and Ola Ajayi.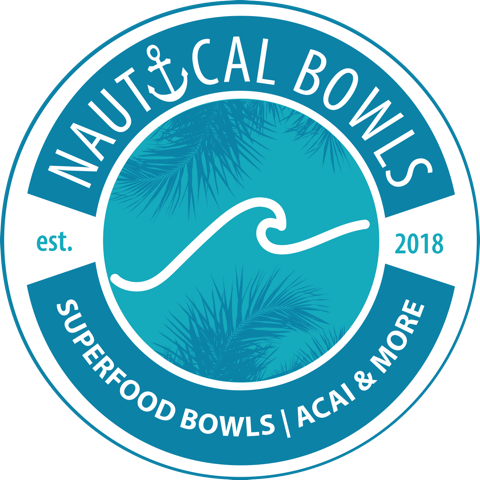 THE INTERVIEW
Tell us about Nautical Bowls. What is your business' story? Why did you decide to launch the business?
Nautical Bowls is a Minnesota-based fast-casual superfood meal concept offering delicious, healthy superfood ingredients that pack a nutritious punch. The decision to bring these one-of-a-kind bowls to The Woodlands and surrounding communities began with our desire, as a family, to live a healthy lifestyle. When we discovered Nautical Bowls, we realized it was an opportunity to be aligned with several of our values and our obligation as parents.
For us, this is more than a business. It meets an important need and that of many others in our community. As parents, we're often conflicted between feeding our kids healthy meals and going for easier unhealthy "fast-food" options.
Who, where, and what do you serve? What products and/or services do you offer?
At Nautical Bowls, we know it's difficult to find a quick meal without compromising your healthy lifestyle —so we combine healthy, fresh superfood bowls with an uplifting atmosphere, giving everyone the energy to live a full life. Nautical Bowls values a healthy & active lifestyle and uses ingredients that are all-natural, gluten-free, dairy-free, soy-free, plant-based, and packed with essential vitamins & nutrients to fuel your life. Our special guests range from young kids to high school athletes, fitness enthusiasts, and adults of all ages who value a healthy lifestyle.
What makes Nautical Bowls unique?
We have a strong vision and an incredibly healthy product. At Nautical Bowls, we aim for guests to feel uplifted and refreshed when they walk through our doors. I (Bibi) am a pharmacist, with over 13 years in the healthcare field. I also run a health and wellness brand and have extensive experience with researching and vetting healthy options for my clients. We are both passionate about sharing products and services that promote a healthy lifestyle with our community.
What did/do you look for when forming and adding to your team?
At Nautical Bowls, our Captain and the Deck Hands are passionate about a healthy and active lifestyle. They are also required to embody our brand values; including an "others first" mentality, positive attitude, and authenticity. One of our other values is that we must have fun as a team.
Is there anything that didn't go as planned? What would you do differently?
Oh yes! We weren't able to open as early as scheduled. We had challenges with sourcing several materials for our store construction which extended our planned launch date.
How has your business evolved since the beginning?
We have definitely evolved in size. When we began this adventure in Summer of 2022, It was just the two of us. Now we have about 20 employees working with us in various capacities. We're super excited to offer our team the opportunity to grow both personally and professionally.
What would you say to the reader who is thinking of starting a business? What do you wish someone would have told you back when you were starting?
If you're thinking about starting a business, you must know first of all, that you have what it takes. Building a business is not a sprint, and one of the things that we've learned to do is to ensure that our businesses are aligned with our passions and values. As small business owners, we've found that this keeps us going, especially on those tough days…
How can the community support Nautical Bowls The Woodlands?
Be our guests! Come on over and enjoy the Nautical Bowls experience. We guarantee you will love it. The experience includes our team, the upbeat atmosphere at our store, and of course our delicious superfood bowls! We're also available for catering and bulk orders, as well as relevant collaborations with other businesses and organizations in our community.
Where can the community learn more? Anything else you would like to share about Nautical Bowls?
We certainly aim to make a difference in the lives of our guests and are constantly seeking out opportunities to create change far beyond our four walls. We have an initiative to partner with and support impactful non-profit organizations that we admire in our community. Our plan is to host events that spotlight these organizations on a monthly basis and donate a portion of the profit to them.
You can learn more about us through our website and social media platforms. Please follow us @nauticalbowlsthewoodlands on Facebook and Instagram, or visit our website www.nauticalbowls.com to stay updated regarding our offerings and promotions.
Come set sail with Bibi and Ola Ajayi at the grand opening of Nautical Bowls The Woodlands on Saturday, May 27th starting at 11 a.m. at their new location at 4849 Farm to Market Rd 1488 Suite 1200, The Woodlands, TX 77384. Learn more and R.S.V.P. here.
ABOUT MIGUEL LOPEZ
Starting and running a business can be overwhelming and most small or micro business owners start with little to no staff or assistance. Having a clear plan and an effective strategy to meet or exceed your goals is critical to your success. That is where Miguel Lopez of Conganas LLC can assist by collaborating with you to untangle the myriad of items you need to understand, determine and implement to be successful. To learn more about Miguel Lopez and Conganas LLC, please call (832) 651-1616, email miguel@conganas.biz or visit www.conganas.biz.
Advertisement