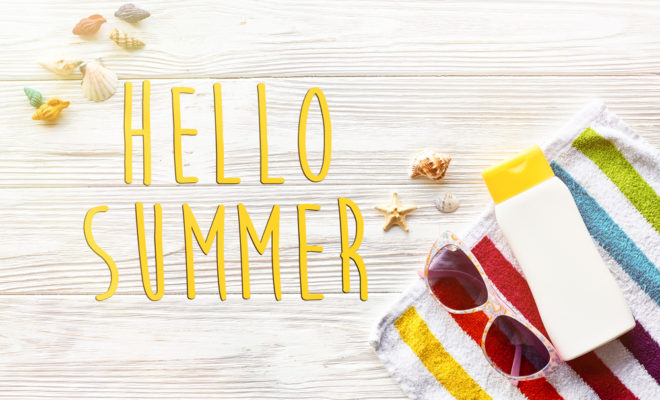 Calendar
31 Things to Do in June 2023
By |
Hello Woodlands' "31 Things To Do" monthly guide highlights events, activities, and things to do this June in The Woodlands and Montgomery County area PLUS ways to give back and support local. Be sure to check back on Hello Woodlands for updates and events!
JUNE 2023
FEATURED EVENTS
June 2023 – Classes and Programs at Canopy Cancer Survivorship Center – Canopy is a cancer survivorship on the campus of Memorial Hermann The Woodlands Medical Center. Canopy is open to men and women, no matter where you were treated, and for any kind of cancer. If your life has been impacted, whether you were the patient or the caregiver, you have a safe haven at Canopy. Events are virtual, in person, and hybrid, and include Yoga, Breast Cancer Support Group, The Keyes Ingredients healthy nutrition class, Gentle Barre, Bible Study, and more! Learn More
1st Monday of each Month – Cancer Orientation for New Survivors & Caregivers at 12 p.m.
1st Wednesday of each Month – Head and Neck Cancer Support Group at 3-4 p.m.
Every 3rd Tuesday Afternoon – Grief Support at 2 p.m.
June 1, 2023 – Toy Story in Concert – The Houston Symphony will present the free Toy Story in Concert event at The Cynthia Woods Mitchell Pavilion, featuring a screening of the groundbreaking complete film with Oscar® and Grammy®-winning composer Randy Newman's musical score performed live to the film. The Toy Story films are beloved worldwide for their compelling characters, extraordinary storytelling, stunning visuals and the music of Randy Newman. The concert & show begins at 6:30 pm. Learn More
June 5-11, 2023 – Wine & Food Week – The beloved week-long Wine & Food Week returns June 5-11 with Wine + Food = Art to celebrate the creativity and passion found in the heart of the wine and food industry. Featuring hundreds of wines, scores of celebrity guests, and a list of fresh culinary faces, get ready to raise a glass to an epicurean masterpiece which for 19 years remains one of the best wine and food events in the region. Get tickets today for this culinary extravaganza—the 19th Anniversary celebration of Wine & Food Week. Event information and tickets at wineandfoodweek.com.
June 10, 2023 – Ardest Gallery Grand Re-Opening – Ardest Gallery, a local fine arts gallery, is relocating from Magnolia to The Woodlands and hosting its Grand Re-Opening event on Saturday, June 10 from 4-8 p.m. As a bonus, the solo show by award winning Houston artist Robyn Crowell, entitled Femme and Flora, will open the same evening. The gallery currently represents nearly 30 top Texas 2D and 3D visual artists. In addition to its core artists, the gallery hosts ongoing events such as monthly group art shows, Coffee Talk with an Artist, Art to Lunch in partnership with local restaurants, poetry readings, musical performances and art classes/workshops for all ages and skill levels. The new address is 25200 Grogan's Park Drive, The Woodlands, TX 77380. Learn More
June 14, 2023 – Symphonic Tribute to Elvis – Long live the king! This man and his music need no introduction. He's the polarizing force that popularized some of the greatest music to ever be recorded or performed live. He's the icon that made sideburns and bell bottoms the talk of the town. He's the undisputed king of rock and roll. And now, his music comes to The Cynthia Woods Mitchell Pavilion's Main Stage with the potent power of the Houston Symphony behind it. Elvis' music is pure rock 'n' roll glory, and the Houston Symphony has long proven capable of taking that kind of glory to the next level. The show starts at 7:00 pm. Learn More
THINGS TO DO
Anytime – Volunteer, Make a Donation, or Get Involved in a Local Nonprofit Organization! – Learn more about nonprofit organizations in Montgomery County by reading our "Nonprofit of the Month" interviews here.
Thursday–Sunday – Local Farmers and Artisan Markets – Visit a local market in Montgomery County! Learn more about The Woodlands Farmers Market, Farmers Market on Tamina, Tomball Farmers Market, Main Street Market, and more. Discover local markets here: www.hellowoodlands.com/farmers-artisans-markets-in-the-woodlands-area-2023.
May 23 – August 3, 2023 – Summer Sports Camps – The John Cooper School has several camps this summer, including many sports camps for ages 1st grade to 12th grade. Register Now
May 30 – July 31, 2023 – RISE Summer Camps – The Woodlands Christian Academy's RISE (Recharge In Summer Enrichment) is back for another summer of exciting opportunities for your student! The TWCA staff has created academic, athletic, interest based, and fine arts opportunities during the summer break. TWCA's specialized offerings are the perfect opportunity for students to recharge, spiritually, intellectually, creatively, physically and socially, with their friends and teachers! Registration is now open! Learn More
June 1, 2023 – Nonprofit Job Fair – Interfaith of The Woodlands, in collaboration with Workforce Solutions, is hosting a nonprofit job fair that is tailored to individuals who want to make a positive difference in the community. With a variety of nonprofit organizations from around Montgomery County being represented at the event, participants have the opportunity to connect with like-minded professionals and learn about a range of career paths in the nonprofit sector. Register to attend the Interfaith nonprofit job fair and take the first step towards a fulfilling career. The job fair will be held from 10:00 am – noon at Interfaith of The Woodlands, 4242 Interfaith Way, The Woodlands, TX 77381. Learn More
June 1, 8, 15, 2023 – Summer Trivia Night – Are you the reigning Jeopardy champion in your group or household? If you are, show it off at City Place's Summer Trivia Nights! Trivia night starts at 7:00 pm at City Place Plaza, 1250 Lake Plaza Dr, Spring, TX 77389. Learn More
June 1 & 8, 2023 – Market Street's Spring Concert Series – Live music at Market Street is back as the free Spring Concert Series lineup features artists performing Top 40, jazz, Latin, country, cover favorites and more, every Thursday through June 8 from 6 – 8:30 p.m. Learn More
June 1, 8, 15, 22, 29, 2023 – Movies on the Lawn – Visit The Woodlands Mall for Movies on The Lawn Thursdays from June 1 – August 3 from 7 – 11 p.m. From fan favorites to newer releases, sit back, relax, and enjoy awesome outdoor movie nights and have fun with exciting lawn games the whole family can enjoy! Learn More
June 2, 2023 – Family BINGO Night – Every first Friday of the month in the summer, The Woodlands Township hosts fun-filled family BINGO night at the Rob Fleming Recreation Center from 6:30 – 8:30 pm. Prizes awarded for good BINGOs. Snacks will be provided on a first-come, first-served basis. Pre-registration is required. Fee: $5 per person. Learn More
June 3, 2023 – Cochran's Crossing Village Association Pool Party – Join friends and neighbors at the annual Cochran's Crossing Village Association pool party featuring games for all ages, prizes, food, live musical performances by students, and more! Everyone is welcome to attend. The pool party will be held at Bear Branch Pool, 5200 Research Forest Dr, The Woodlands, TX 77381 from 10 am to 1 pm. Learn More
June 3, 2023 – Museum Family Day – The Pearl Fincher Museum of Fine Arts offers free Family Days with hands-on art projects, artist demonstrations, performances, and more. Projects are designed for ages 5 and up, and can be enjoyed by both children and adults! Visit the Pearl on Saturday, June 3rd to see the opening of the new summer exhibits, and enjoy hula hoop performers at 11:30, art cars, art activities and new creations by the Houston Brick Club! The museum is located at 6815 Cypresswood Drive, Spring, TX 77379. Learn More
June 3, 10, 17, 24 – Fired Up Tours – Experience the lights and sirens of public safety equipment, explore a fire truck, police patrol vehicle, and learn more about National Night Out! The Fired Up Tours offered in June include The Woodlands Fire Stations in the villages of College Park on June 3 (Station 6), Grogan's Mill on June 10 (Station 3), Alden Bridge on June 17 (Station 4), and Creekside Park on June 24 (Station 7) from 10:00 am - noon. Learn More
June 3, 10, 17, 24, 2023 – Waterway Nights Summer Series – Enjoy live music by local and regional performers in the picturesque setting of Waterway Square at Waterway Nights. Waterway Square is located at 31 Waterway Square Place, The Woodlands, TX 77380. Coolers, picnic baskets, blankets and lawn chairs are permitted. Glass is prohibited. All entertainment is weather-dependent and subject to change. Concerts are from 6:30 - 8:30 pm. Learn More
June 5, 2023 – Disney The Little Mermaid Jr. Summer Camp – At Teora Music School's Disney The Little Mermaid Jr. Summer Camp, students will be guided to work on musical theatre performance which will include solo, duet, ensemble singing, acting, dancing and character development, to guide them to their highest potential. This 3-Week camp is designed for individuals with varied levels of singing and movement ability, who want to elevate their existing skills to a high level while cultivating relationships with like-minded artists. NO AUDITION IS REQUIRED! The camp is offered from 11:30 a.m. to 2:30 p.m. June 5-23, Monday–Wednesday–Friday, with a public performance on June 24. Or sign up for the July 10-28 camp offered at the same times, with a public performance on July 29. Teora Music School is located at 24913 Kuykendahl Rd., suites C&D, Tomball TX 77375. Learn More
June 9, 2023 – Donald Duck Day – Join The Woodlands Children's Museum for Donald Duck Day and meet the delightful Donald Duck. Sing "Happy Birthday" to him while posing for photos at 10:30am, 11:30am, 12:30pm, 1:30pm, and 2:30pm. Learn More
June 10, 2023 – YMCA Splash and Dash – The 1st race in the YMCA Annual Summer Race Series for Kids and Teens is the YMCA Splash & Dash Presented by Texas Children's Hospital The Woodlands. Designed for all fitness levels, kids/teens, ages 7-15 are invited to Swim/Run for a CAUSE on Saturday, June 10, at 7:30am at Shadowbend YMCA. Registration ends June 7. Boys and girls will compete separately in their age groups. The top three finishers, male and female, in each age group will receive a special award. All participants will receive a goodie bag, T-shirt and finisher medal. A special award will be presented to those that complete all three races in the series. Post race festivities will include music, awards ceremony, refreshments, face art, bubble station and there will be concessions available to purchase. Register Here. For more info on the Summer Race Series, visit: https://ymcahouston.org/kids-race-series.
June 10, 2023 – Dog Adoption Event – Come meet and greet furry friends looking for their furever home at the Dog Adoption Event on Saturday, June 10 from 10 a.m. to 1 p.m. at Scooter's Coffee, 26551 Kuykendahl Road, The Woodlands, TX 77375. CAMO is a 501c3 nonprofit animal rescue group devoted to rescuing dogs from high kill shelters and the streets. Learn more about Scooter's Coffee and view locations at https://bit.ly/HelloScooters. Learn More
June 10, 2023 – 2nd Saturday at The Depot – 2nd Saturday at The Depot is a family-friendly event featuring a movie and activities for kids at Tomball Depot Plaza, 201 S. Elm St., from 6:00 to 10:00 pm. The movie is Little Big League, about a twelve-year-old who becomes the heir to a major league baseball team. The movie starts at dusk (about 8:30 p.m.) but get there early for the kid-friendly activities and scavenger hunt (while supplies last). Grab lawn chairs, blankets and your favorite snacks and head to the Tomball Depot Plaza for family fun. The event is free and everyone is welcome to join! Learn More
June 10, 2023 – Cars & Crawfish – Sawyer Yards is hosting Cars & Crawfish, benefiting ThisIsHouston animal welfare organization, featuring amazing cars and food, as well as some of pups who are looking for their forever homes. Learn More
June 12, 2023 – Café Con Miguel with Chef Beatriz Martines – Each month the Montgomery County Hispanic Chamber and President Miguel Lopez invite business owners and entrepreneurs for business discussions plus feature an authentic Q&A with a business owner. On Monday, June 12 at 8 to 9:30 a.m. at The Cannon The Woodlands, meet other business professionals, have a cup of coffee, listen to a business/life journey from guest Chef Beatriz Martines of Xalisko. Learn more and R.S.V.P. here.
June 14, 2023 – Most Discussed Buyer "Outs" Class – Join Old Republic Title on Wednesday, June 14 at 10-11 a.m. via Zoom for the Most Discussed Buyer "Outs" Class with instructor Pat Strong. Register and pay for Optional Contract CE at https://www.oldrepublictitle.com/growwithus/education/
June 17, 2023 – Author Livy Hart Book Reading & Signing – Join Village Books on Saturday, June 17 from 3:00 – 4:30 pm to celebrate the publication of Planes, Trains, and All the Feels with Author Livy Hart! Purchase your book HERE and it will be ready for you at the signing! Learn More
June 17, 2023 – Magical Dads Day – Celebrate the magic of dads with The Woodlands Children's Museum while sharing a magical up close and personal experience with entertainment presented by various talented local magicians and creating a few great Father's Day art projects. The event is from 10:00 am – 4:00 pm. Learn More
June 18, 2023 – Happy Father's Day!
June 20 & 21, 2023 – The Woodlands Township Gulf Coast Blood Drive – The Woodlands Township will be hosting a blood drive June 20 at Rob Fleming Recreation Center from 9:00 am - 3:00 pm, and June 21 at Bear Branch Recreation Center from 9:00 am - 3:00 pm benefitting the Gulf Coast Regional Blood Center. Learn More
June 24, 2023 – BioBlitz BioBooth – The free, educational BioBlitz BioBooth will be held from 8 to 11 a.m. at The Recreation Center at Rob Fleming Park, 6464 Creekside Forest Drive. As part of National Pollinator Week, June 19-25, 2023, The Woodlands Township is hosting "BioBlitz," a week-long community effort to identify as many insects, plants, and local species as possible. Discover the display of biological wonders and look through the microscope to see butterflies and their host plants up close. Experts will be on hand to help with iNaturalist observations and answer questions on local insects, plants, birds, mushrooms, and more. Learn More
June 24, 2023 – Flick-N-Float – Bring your pool noodle and relax in the pool at the Conroe Waterpark while watching a movie on the big screen. Only noodle-type devices will be allowed. $10 Entry Fee, Concessions will be available. Free popcorn and root beer floats. Flick-N-Float is held at the Conroe Aquatic Center Waterpark, 1207 Candy Cane Ln, Conroe, TX 77301 beginning at 7:00 pm. Learn More
June 24, 2023 – Misty Dawn Community Involvement Day – Community Involvement Days are FREE events designed to provide residents valuable information regarding property maintenance, crime prevention, safety, mosquito control and other community services. Staff from The Woodlands Township Covenant Administration, Neighborhood Services & other departments will be in attendance, as well as staff from The Woodlands Fire Department and Montgomery County Sheriff's Department. Giveaways and refreshments will be provided. Collection of unwanted latex paint will take place during the event. Misty Dawn Community Involvement Day will be held at Misty Dawn Park, 174 W. Drifting Shadows The Woodlands, TX 77385, from 10:00 a.m.  to noon. Learn More
June 24, 2023 – City of Shenandoah's Independence Celebration – Shenandoah residents are invited to come celebrate our nation's birthday with fun, food and fellowship. There will be Kona Ice, hot dogs, face painters, balloon artists, stilt walkers, a train, popcorn, bubbles, and a dunking booth! The celebration will be held from 10:00 am to  noon at City Park, 801 Maplewood Drive, Shenandoah, TX 77381. Learn More
June 30 – July 2, 2023 – Classic Truck Throwdown – The Classic Truck Throwdown will be held at the Lone Star Expo Center & Montgomery County Fairgrounds in Conroe Texas from Friday, June 30 – Sunday, July 2 from 8:00 am – 5:00 pm all three days. Learn More
PET OF THE MONTH
Hello Woodlands, in partnership with Operation Pets Alive, highlights a "Pet of the Month" that features a local dog or cat available for foster and/or adoption in Montgomery County, Texas. Operation Pets Alive is a non-profit, all-volunteer organization striving to elevate Montgomery County to a No-Kill community through innovative programs that raise community awareness, reduce the number of dogs and cats that enter our shelters, and increase the number of dogs and cats that leave our shelters alive.
Meet our Pet of the Month, Harper, here.
GIVE BACK
Hello Woodlands' ongoing series "Nonprofit of the Month," featuring Randy Lovelace of Paragon Independent Insurance Agencies, spotlights several of these nonprofits. Learn more about the nonprofits' missions and meet the people behind them here.
Read our interview with our Nonprofit of the Month, Montgomery County Overdose Prevention Endeavor (M-COPE), here.
SUPPORT LOCAL
The Hello Woodlands Small Business of the Month is brought to you by Miguel Lopez of Conganas LLC and highlights a local small business that serves the Montgomery County community.
Read our interview below with this month's Small Business of the Month, Nautical Bowls The Woodlands, and owners Bibi and Ola Ajayi here.
Check out Hello Woodlands' NEW Weekend Guides, keeping you up-to-date on local things to do each weekend. View the latest guide here.
Visit our online calendar, subscribe to our Email Newsletter, follow us on social media at @HelloWoodlands, and check back for a list of 31 Things To Do in July 2023!
Contact us at info@hellowoodlands.com to tell us about events, activities, and more ways we can share about helping our community, supporting local, and things to do in The Woodlands and Montgomery County area.
Thank you for your support!