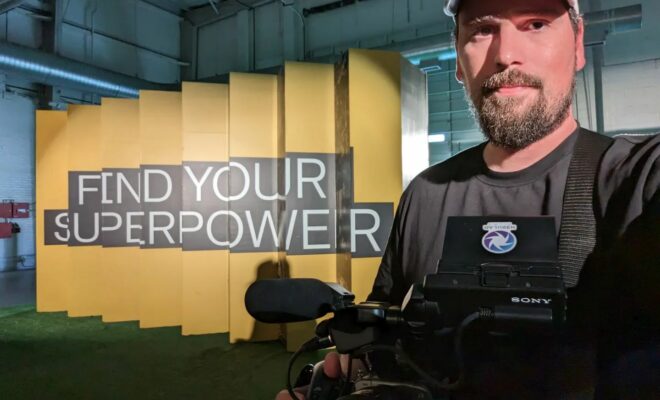 Business
Small Business of the Month: Nebular Films
By |
The Hello Woodlands Small Business of the Month is brought to you by Miguel Lopez of Conganas LLC and highlights a local small business that serves the Montgomery County community.
Read our interview below with this month's Small Business of the Month, Nebular Films, and owner John Truman.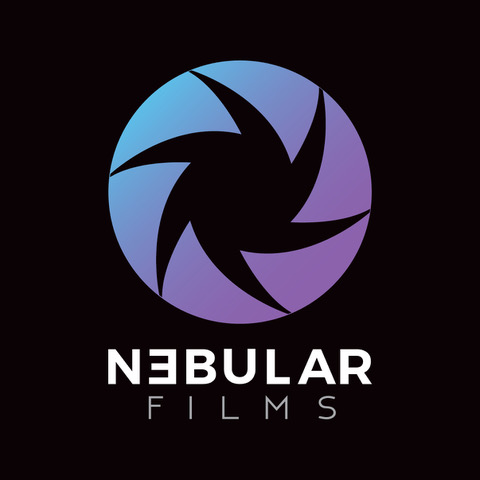 The Interview
Tell us about Nebular Films. What is your business' story? Why did you decide to create/launch (relaunch) the business?
I moved to The Woodlands in 2013 to start a commercial real estate investments business with my family. While working there I met Julio and he invited me to work with him at The Woodlands Monocle, an online hub for local events, news, and business promotions. While working there, we noticed the importance of video production and the impact it was having on our community. So when The Woodlands Monocle closed, and in partnership with Julio, we founded Nebular Films in 2017, where our only service is video production. We wanted to focus only on one thing and be great at it.
Who, where, and what do you serve? What products and/or services do you offer?
Nebular Films serves mostly The Woodlands and Montgomery County, but our job has taken us beyond that. We have filmed in other parts of the country and even outside the country. We do story-driven marketing videos, commercials, corporate, and even narrative films. Right now we are focusing more on video series and web shows.
What makes Nebular Films unique?
One of the things that makes Nebular Films unique is that we are very involved in our community, we like to give back and we are always looking for ways to support local businesses and nonprofits, and that has helped us grow our network. A network that not only helps us, but also helps our clients to grow. Another thing that I believe makes us unique is that we like to also help our clients with distribution strategies and other creative ideas to help grow their business, even if they are not video related.
What did/do you look for when forming and adding to your team?
In Nebular Films, we are always building relationships, and growing our network of filmmakers and creatives that we use depending on the project. What we look for in them is their creativity, experience, that they are team players, and that their values and goals align with ours. And if they have their own gear is a big plus, but they don't need to, as we have everything we need, and you can always rent what you don't have.
Is there anything that didn't go as planned? What would you do differently?
When you are running a business there are always things that don't go as planned, we had our ups and downs, but I think we have been lucky enough to say that the only bump in our business was during covid, but thanks to our great community we were able to survive it and keep the business going. Other than that, it has been a smooth ride and we have been loving every minute of it.
How has your business evolved since the beginning?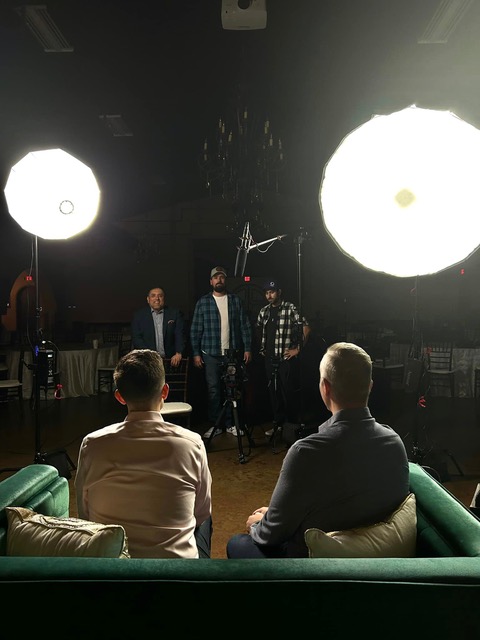 Our business has evolved in many different ways, the most notable being in our gear. We keep investing in our craft and we are always buying new toys. We started with DSLR cameras and now we own and film with high quality cinema cameras. In this business you need to always be up to date with the latest trends, technology, and gear.
What would you say to the reader who is thinking of starting a business? What do you wish someone would have told you back when you were starting?
I always tell my friends and clients that the best way to do something is by just starting. Sometimes we take a lot of time planning and the more we think about it, the scarier it gets. So just do it! Time is one of the most valuable things we have, and we can not afford to waste it. Also, relationships are very important, so make sure to go out there and build those relationships.
How can the community support Nebular Films?
The community has always been very supportive of Nebular Films, most of our projects come from word of mouth referrals. That's the best way you can support us, and also by watching our videos.
Where can the community learn more? Anything else you would like to share about Nebular Films? For example, what organizations or causes are you involved in the community?
Nebular Films is a full service video production company based in The Woodlands and we have been involved with several organizations in our community over the years, right now we are involved with The Woodlands Arts Council and The Montgomery County Hispanic Chamber.
If you want to learn more about Nebular Films, we like to keep our social media platforms up-to-date with what we are up to with behind the scenes photos and videos. You can also reach out to us if you want to chat or learn more.
Facebook: www.facebook.com/NebularFilms
YouTube: www.youtube.com/channel/UC1GTnH0q6WtBgxJfDM3FYgA
Instagram: www.instagram.com/nebularfilms
ABOUT MIGUEL LOPEZ
Starting and running a business can be overwhelming and most small or micro business owners start with little to no staff or assistance. Having a clear plan and an effective strategy to meet or exceed your goals is critical to your success. That is where Miguel Lopez of Conganas LLC can assist by collaborating with you to untangle the myriad of items you need to understand, determine and implement to be successful. To learn more about Miguel Lopez and Conganas LLC, please call (832) 651-1616, email miguel@conganas.biz or visit www.conganas.biz.