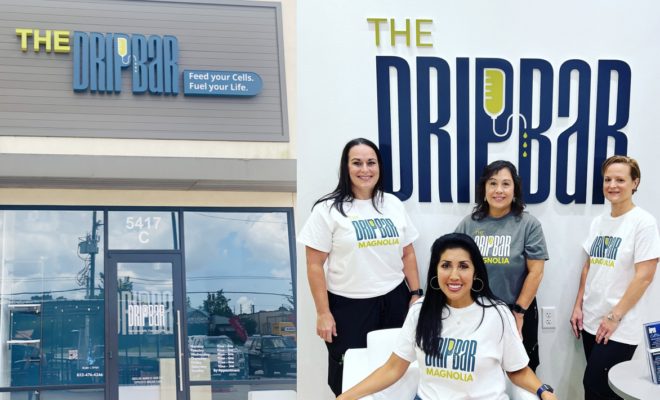 Business
Small Business of the Month: The DRIPBaR Magnolia
By |
The Hello Woodlands Small Business of the Month is brought to you by Miguel Lopez of Conganas LLC and highlights a local small business that serves the Montgomery County community.
Read our interview below with this month's Small Business of the Month, The DRIPBaR Magnolia, and Owner Amanda Hernandez.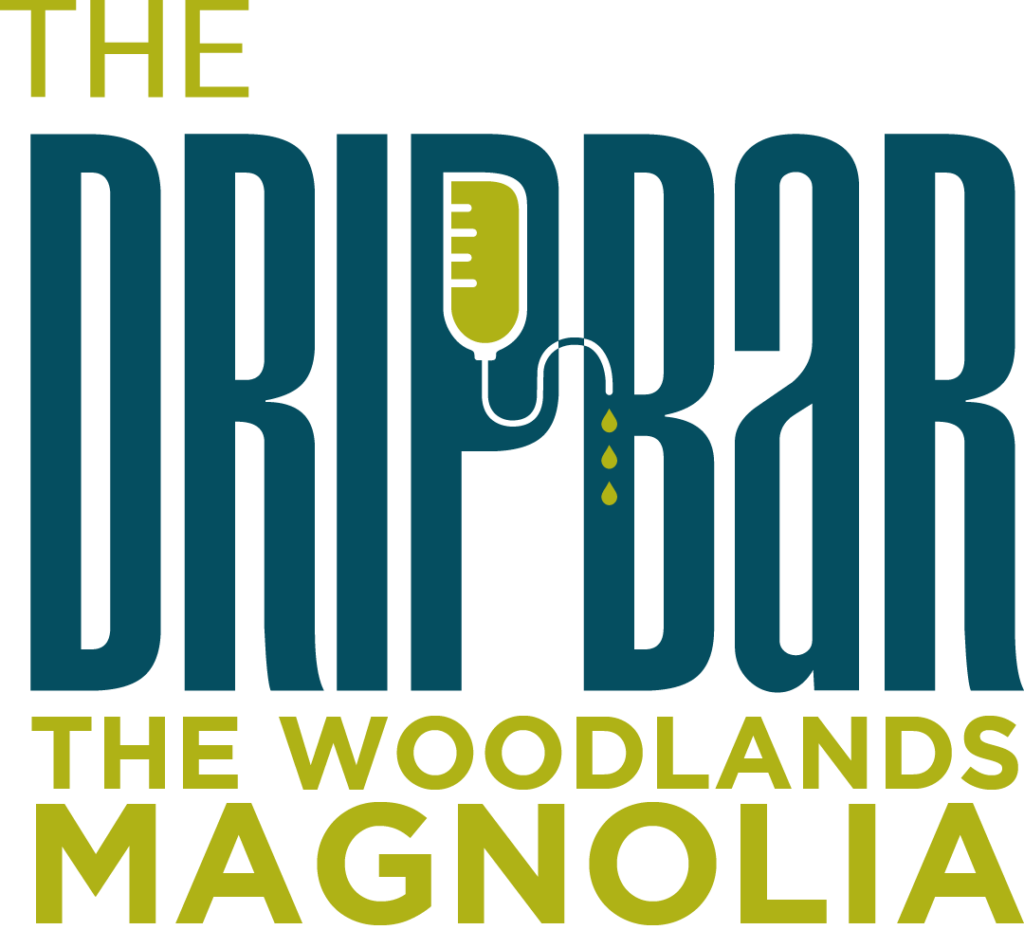 THE INTERVIEW
Tell us about The DRIPBaR Magnolia. What is your business' story? Why did you decide to create/launch the business?
I've always had an entrepreneurial spirit, probably got that from my father. I had previously sought out other businesses, but nothing resonated with me. I need to feel the passion for what I'm doing.
I'm a nurse by training and have remained in the medical field my entire career (nursing, diagnostics, and now genetics). As I began my search again to open a business, I wanted something where I could use my nursing skills as well as support and provide consultation for those looking to maintain and improve their health. I came across The DRIPBaR.
Question 2: Who, where, and what do you serve? What products and/or services do you offer?
We service all individuals – young and older – anyone looking to supplement their current health regimen, those wanting to boost their immunity, cancer patients who want to receive high-dose Vitamin C, individuals with allergies or gut issues. We offer 20 specialty IV drips and we have the ability to customize according to what our clients are wanting to achieve. This is why not only being the business owner, but also a Registered Nurse, is such a fit for me.
Oh, and we will start offering HydraFacials as well as Botox and Fillers for those who want to "take care of the outside as well as the inside"!
We service all of Montgomery County (Magnolia, The Woodlands, Conroe, Montgomery and surrounding areas). Clients can come to us at 5417 FM 1488 Suite C or we even offer Concierge/Mobile services and will go to you. Our Concierge service is great for those who can't come to our location, or even for groups such as weddings, employee events, parties, etc.
What makes The DRIPBaR unique?
What's unique and really drew me to The DRIPBaR is that unlike other IV vitamin services, we are USP 797 Compliant. What that means is that we follow strict guidelines and protocols for mixing our IVs and all our IVs are mixed on-site, under a sterile hood. Nothing is pre-mixed or pre-packaged. Additionally, all my nurses, the Sweet Magnolias, are registered nurses with current infusion experience.
What did/do you look for when forming and adding to your team?
Having a cohesive team is really important. Everyone is investing a piece of themselves into The DRIPBaR Magnolia because they believe in providing a holistic approach to health. Sometimes you may need a prescription, but oftentimes you can achieve and maintain your health naturally – that's what we help provide at The DRIPBAR Magnolia. All the nurses believe the same and that shows as they interact with clients.
Is there anything that didn't go as planned? What would you do differently?
It was definitely a learning process for me as I embarked on opening a business. I gave myself an aggressive timeline, so I'd probably ease up on myself a little bit more. With the current state of things in the country and supply chain issues, I got a little stressed, but it all worked out.
How has your business evolved since the beginning?
We've only been open for 4 weeks, so we all continue to learn something new every week. We've had some quick wins already, several memberships, several return customers, it's a lot of fun.
What would you say to the reader who is thinking of starting a business/or buying a franchise? What do you wish someone would have told you?
Figure out what your "WHY" is. Why do you want to open up a business? Do your "due diligence" as you research a potential business. Make a list, what are the "pros", what are the "cons"? Ask yourself, "am I passionate about this? Can I see myself getting up every day and doing this?" Sometimes it can't just be about the money, because you are investing a lot more than you first get back, your time is a huge investment.
How can the community support The DRIPBaR Magnolia?
Come by and check us out and get a drip. We offer 50% off any drip for new clients. I know when you see our facility, meet our nurses, and see our lab and what we offer. You'll be really impressed.
Where can the community learn more? Anything else you would like to share about The DRIPBaR Magnolia? For example, what organizations or causes are you involved in the community?
You can follow us on Instagram, Facebook and Twitter. We are members of the Greater Magnolia Chamber of Commerce as well as The Woodlands Chamber of Commerce. I'm always looking to partner with other organizations in giving back to the community, so happy to speak to others if they are interested.
Learn more about The DRIPBaR Magnolia by visiting https://thedripbar.com/locations/magnolia-tx/.
ABOUT MIGUEL LOPEZ
Starting and running a business can be overwhelming and most small or micro business owners start with little to no staff or assistance. Having a clear plan and an effective strategy to meet or exceed your goals is critical to your success. That is where Miguel Lopez of Conganas LLC can assist by collaborating with you to untangle the myriad of items you need to understand, determine and implement to be successful. To learn more about Miguel Lopez and Conganas LLC, please call (832) 651-1616, email miguel@conganas.biz or visit www.conganas.biz.