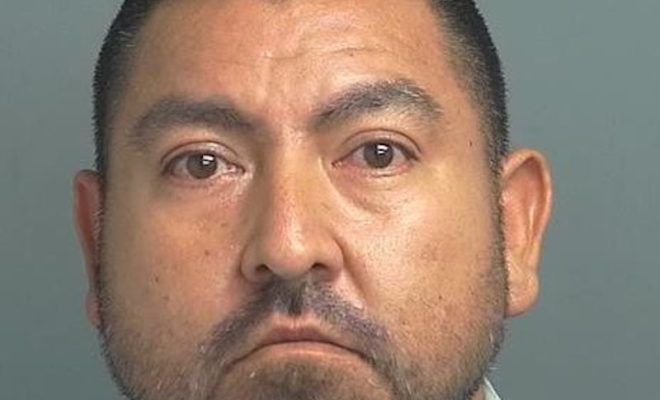 News
Softball Coach arrested for sexual assault of a child
By |
Within the first few days of the new year, the Montgomery County Constable Office, Precinct 3 has arrested a softball coach for sexually assaulted children and students in Montgomery County.
Juan "Manny" Corona, known to kids as Coach Manny has been coaching softball for over 17 years and the last 10 in Montgomery County. He has coached and the past couple of years would give private lessons at the South Montgomery County Softball League located off Pruitt Road.
Mr. Corona had been entrusted by parents even to pick up their children from school to take them to private lessons. These are the times that the sexual assaults would occur. During the sexual assaults, Mr. Corona would make threats that something would happen to them or they could not play for the team if the child told anyone. The victim is 14, and due to restrictions as it relates to juveniles, the information is limited to what law enforcement will share and to avoid giving any information that would lead to the identity of the victim in this case.
Over the course of 10 years, Corona has had contact with many children in Montgomery County. The Montgomery County Constable's Office, Precinct 3 is reaching out to the public and especially anyone that had Coach Manny as a coach in an attempt to find any other victims from his past. From working on similar cases, Montgomery County Constable's Office Precinct 3 shared that it is very rare that they only target one child.
Captain Dan Zientek of Montgomery County Constable's Office, Precinct 3 shared that "If your child is going to an event, coaching, or instruction, and you are able, go with your child; if you are unable to go to the instruction, make sure that your child is never alone with the instructors. Even in this case when other students, friends or family were around the assaults did not happen. Make sure to create that open dialog with your child to try to make them as comfortable as possible to talk when these things happen. Child predators are con artists, manipulators and they will manipulate both the parent and the child to gain that trust."
Juan "Manny" Corona is a 44-year-old Hispanic male. He was booked into Montgomery County Jail on January 3rd after serving a warrant at his residence. He has been charged with three counts of Sexual assault of a child and has a $100,000 bond.
Anyone having information on this case or any other victims please call the Montgomery County Constable's Office, Precinct 3 at 281-364-4211 and speak to any of the Detectives.
Source: Captain Dan Zientek, Montgomery County Constable's Office, Precinct 3