Photo Credit: Jennifer Bruse
Business
Spark Media Ignite Conference Awards Gala recognizes Outstanding Achievements in Media and Entertainment
By |
Spark Media announced the successful conclusion of its highly anticipated Ignite Conference Awards Gala, an event that celebrated excellence and innovation in the media and entertainment industry. The gala, held at the prestigious Houston CityPlace Marriott Springwoods on International Podcast Day, September 30, 2023 brought together industry leaders, visionaries, and creative minds for an unforgettable evening.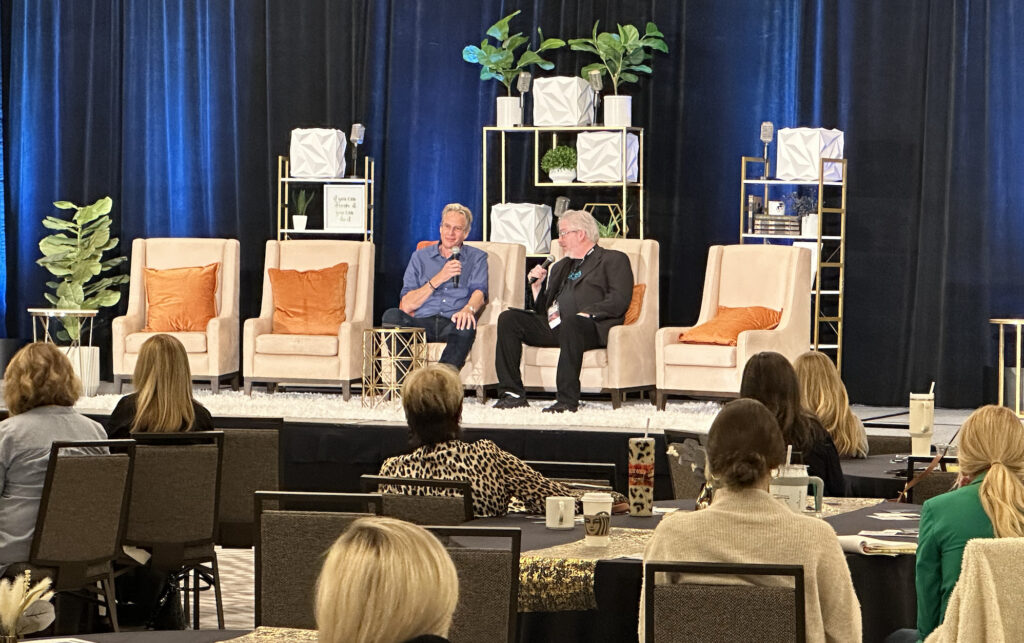 The Spark Media Ignite Conference Awards Gala served as a beacon of recognition for the brightest talents and the most remarkable achievements within the ever-evolving world of media and entertainment. It was a night to remember, filled with glamour, inspiration, and celebration.
The highlight of the evening was the presentation keynote Adam Curry shared a about the history and future of podcasting and the presentation of the Spark Media Ignite Awards, which recognized outstanding individuals for their significant contributions to the industry. These coveted awards were bestowed upon recipients who have consistently demonstrated excellence, creativity, and innovation in their respective fields.
Some of the key award categories included:
Lifetime Achievement Award: This prestigious award honored Adam Curry, a luminary whose lifetime of work has made an indelible impact on the media, entertainment, and podcast landscape.
The Fan favorites for 2023 include:
Best Female – Ashley Opliger, Cradled in Hope
Best Male – What Else with Corey Man
Best Solo Podcast – Linda Goldfarb, Your Best Writing Life
Best Interview – Christian Mindset with Alicia Michelle
The Spark Media award winners for 2023.
Best Bible study devotional podcast- LifeSpring! One Year Bible with Steve Webb
Best Business Podcast- Good Business with Clay Vaughan
Best Church/Ministry Podcast -The Best Known Church Show with Justin Nava
Best Co-Hosted – Gutsy Faith with Gari Meacham & Carla Della Femina
Best Comedy Podcast- Cancer & Comedy with Brad Miller
Best Female Host- A God Shift Podcast with Shayna Rattler
Best Interview Podcast- Conversations with Christian Engaged with Bunni Pounds
Best Kids & Family Podcast- The Collide Kids Podcast with Christen Clark
Best Lifestyle Visibly Fit Podcast with Wendie Pett
Best Male Host- The God and Gigs Show with Allen Paul
Best New Podcast 2023 Set Life Inspiring Stories of the Entertainment Industry with Amber Butaud
Best Cover Art- Warfare – Parenting Podcast with Laine Lawson Craft
Best Podcast for Families- Raising Christian Kids with Lee Ann Mancini
Best Podcast for Men-The Dad Whisperer with Dr. Michelle Watson Canfield
Best Podcast for Women- What is a Woman with Jennifer Strickland
Best Producer – Ian Phillip with Phillip Productions
Best Radio Show- Crossroads with Jenny Bushkell
Best Society & Culture- The Overthinkers with Nathan Clarkson
Best Solo Show- Old Ladies Know Stuff with Rhonda Stoppe
Best Theology Podcast- Bible Threads with Dr Bruce Becker
Most Binge-Worthy Podcast – Everyday Miracles Podcast with Julie Hedenborg
Most Original Podcast Concept- The Old Trail Boss with Joe Geoffrey
The gala also featured captivating performances by renowned artists Kezia Alford, and Erskin Music. It was a night of celebration and inspiration, where the excellence in Christian podcasting was celebrated.
"We are thrilled to have had the opportunity to host the Spark Media Ignite Conference Awards Gala, an event that truly captures the essence of creativity, innovation, and excellence in our industry," said Spark Media Founder & CEO Misty Phillip. "The award recipients and attendees have demonstrated that media and entertainment continue to evolve and reach new heights. We look forward to what the future holds and to seeing the impact these individuals and organizations will have on our industry."
The Spark Media Ignite Conference Awards Gala was a resounding success, showcasing the remarkable talents and achievements that continue to shape the future of media, podcasting, and entertainment. Spark Media extends its heartfelt congratulations to all the award winners and thanks everyone who contributed to making this event an unforgettable celebration of creativity and innovation.
For more information about Spark Media Ignite Awards Gala, please visit SparkMedia.Ventures
Spark Media is a leading force in the media and entertainment industry, dedicated to fostering creativity, innovation, and excellence in Christian Podcasting. Through its events, initiatives, and collaborations, Spark Media brings together visionaries, thought leaders, and emerging talent to shape the future of Christian podcasting, media and entertainment.