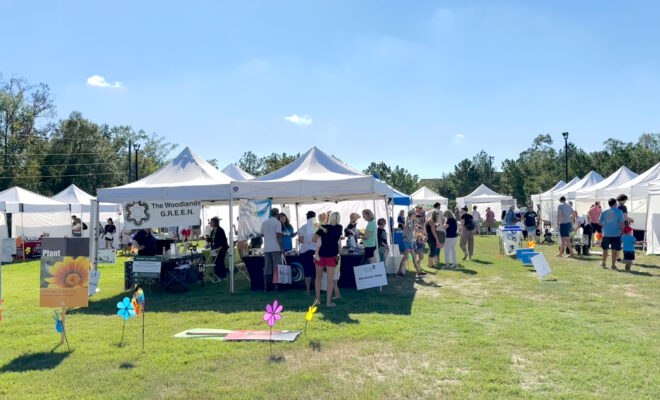 Photo by Tiffany Marascio, Hello Woodlands
Events
The Township encourages residents to "Know Better, Grow Better" at Woodlands Landscaping Solutions Event
By |
The 26th annual Woodlands Landscaping Solutions event, hosted by The Woodlands Township Environmental Services Department, was held on Saturday, September 30, 2023, from 9 a.m. to noon at The Recreation Center at Rob Fleming Park.
View photos of the event on the Hello Woodlands Facebook page here.
The free event provided essential tips and resources for healthy landscapes. Experts were on hand for advice on gardening, landscaping, lawn care, plant and tree care, vegetable gardening, attracting pollinators, wildlife, and more.
Live music filled the air on the grounds of the Recreation Center at Rob Fleming Park as attendees visited tents offering native plants, turf options, compost bins, rain barrels, local honey, and more. A children's area provided nature-inspired activities.
Inside the recreation center, guests were able to see and learn about native animals, including an owl and several types of local snakes. Compost presentations included free resources to help participants get started.