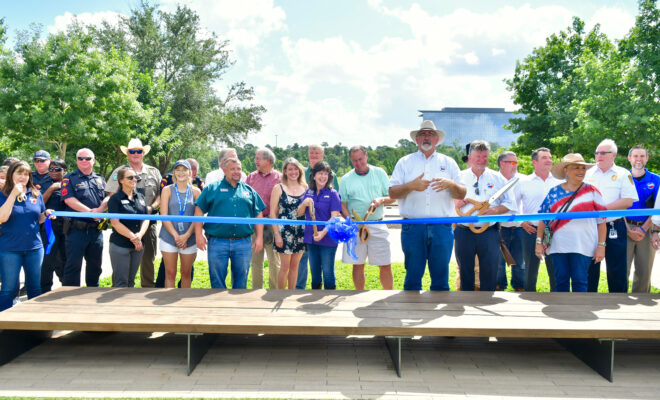 Events
Spring Creek Greenway Trail Extension Celebrated with Ribbon Cutting Celebration
By |
HARRIS COUNTY, TX – Officials from Harris County Precinct 4 and CDC Houston, master developer of Springwoods Village, celebrated the completion of a much-anticipated, 3 mile Spring Creek Greenway trail section from Rothwood Park to Springwoods Village with a morning of complimentary, family-friendly festivities at CityPlace, the community's urban core, including an outdoor expo, ribbon cutting and press conference, plus a Constable-guided bike tour show casing the new connection. The event occurred Saturday, June 26, 2021 at CityPlace Plaza.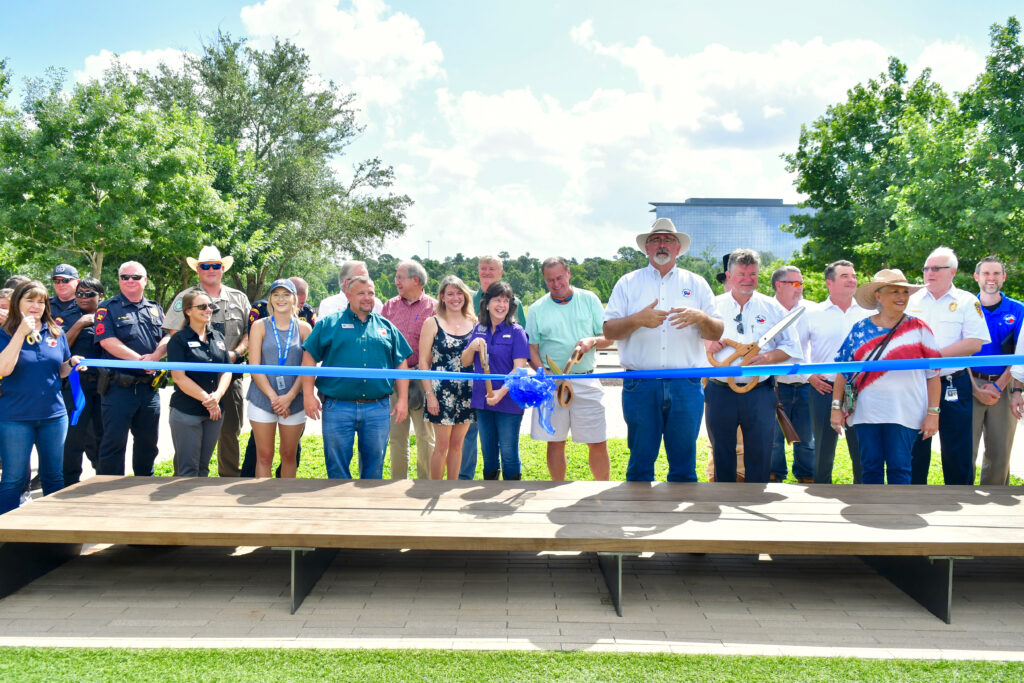 Spanning from Tomball to Humble, the Spring Creek Greenway is now the largest forested urban greenway in the UnitedStates, according to Bayou Land Conservancy, one of several partnering agencies on the greenway project. The Greenway connects and protects approximately 7,000 acres of forest in Harris County along Spring Creek, preserving this ecological gem as a Mecca for ecotourism, education, and outdoor recreation. Visitors can explore more than 19 miles of natural forests and white sandy beaches brimming with local wildlife and plant species while enjoying activities including canoeing, kayaking and archery, plus nature trails perfect for hiking and biking.
Representing the culmination of a recent focus on developing the trail west of Interstate 45, the June 26 ribbon cutting marks the completion of a 3-mile segment from Rothwood Park to Springwoods Village, one of the nation's preeminent master planned communities – a fast growing, forward-thinking, dynamic and sustainable hub for business, leisure and living. The new trailhead joins Springwoods Village at its 150-acre Preserve, an ecologically-rich experience with forest habitat, wetlands, and pond. From that juncture, users connect into a trail system accessing both urban and natural offerings including the CityPlace urban core and over 290 acres of parks.