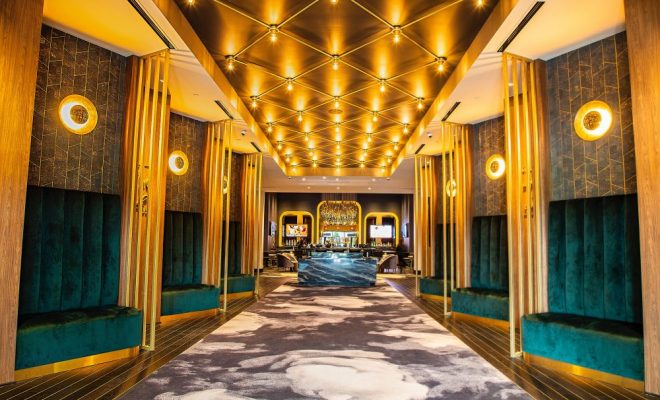 entertainment
Star Cinema Grill to Open in CityPlace in September
By |
HOUSTON, TX – Houston-based Star Cinema Grill, the Greater Houston area's largest dine-in theater operator, will soon be bringing its elevated movie-going experience to rapidly-growing CityPlace, the mixed-use urban core of north Houston's Springwoods Village.
The striking, Gensler-designed location, situated just a short walk from the district's central, lakefront plaza, will formally debut on September 20 – although a soft opening is anticipated several days before. Approximately 120 full and part-time positions are expected to be created with available roles currently ranging from line and prep cooks to food runners, servers and guest attendants. For more information, interested candidates can visit StarCinemaGrill.net/careers.
The brand, which has been earning national acclaim for a chic, state-of-the-art cinemas, is the newest addition to a robust lineup of CityPlace tenants, that in upcoming months, will be joined by Island Grill, Common Bond, and 24 Hour Fitness.
"We are thrilled to bring Star Cinema Grill to CityPlace and Springwoods Village," noted Jason Ostrow, VP of Development at Star Cinema Grill. "We look forward to becoming a destination for film, food, and fun that further enhances this quickly expanding, one-of-a-kind community."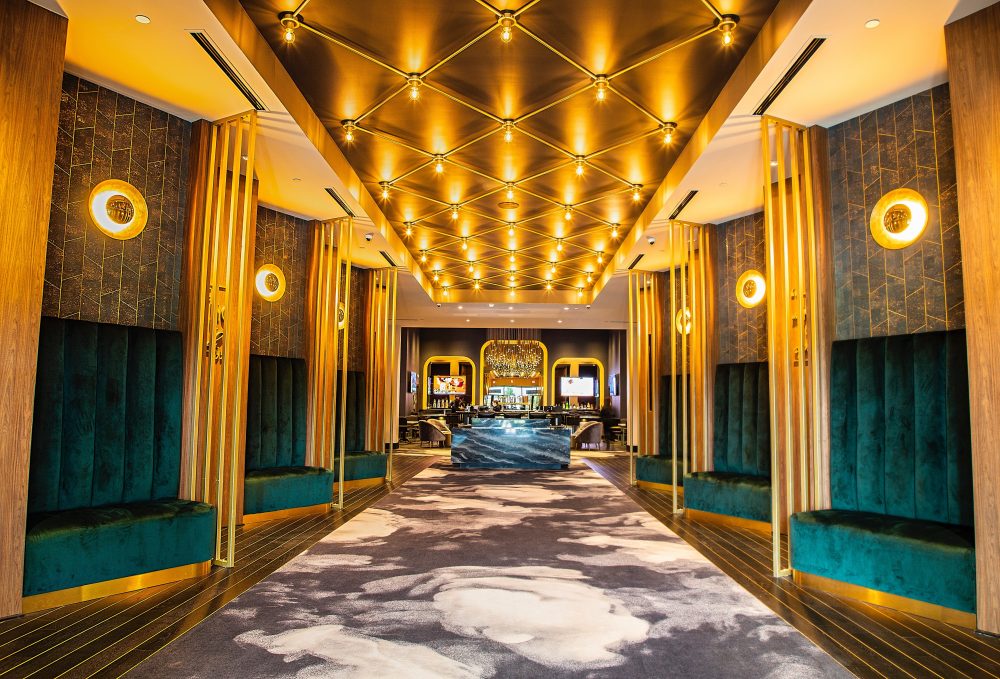 The second in a new wave of Star Cinema Grills – following the June 2019 debut of a Richmond, TX outpost featuring the Samsung Onyx, the largest cinematic LED screen in the Western hemisphere – CityPlace continues to bolster a standout commitment to guests that sets Star Cinema Grill apart from the pack in terms of décor, ambiance, value, and technology.
Situated at 1495 Lake Plaza Drive, just across Springwoods Village Parkway from the ExxonMobil campus, the 1,200-seat, 10 screen site will feature a glamorous interior harkening back to old Hollywood and Sony's industry-leading 4K laser digital cinema projection technology in all 10 of its theaters, as well as two large auditoriums featuring Dolby Atmos sound.
Additionally, in a first for the brand, CityPlace will showcase a pocket-sized boutique auditorium comprised of 30 reclining seats, plus a pre-function/lounge area incorporating a conference/dining table, soft seating, and monitor. Along with the plug and play capability that allows every Star Cinema Grill theater to double as a venue for meetings, conferences, and celebrations, the unique space ups the ante while creating an intimate alternative that speaks to the needs of the Spring area, as well as creating synergy with a pedestrian-oriented campus setting that is home to ABS, Southwestern Energy, HP, and three hotels, including the acclaimed Houston CityPlace Marriott at Springwoods Village.
Further highlights of the theater will include a luxe, hotel-style central bar and lounge area in a soothing palette of blue and grey, a full scratch kitchen menu of food, wine, beer, and craft cocktails, elevated and timely in-theater dining, reserved recliner seating and the option of upgrading to premium pods with heated seating, blanket service and priority food and beverage service.
Boosters of the brand have something else to look forward to this fall with the annual Star Cinema Grill Promo Card sale. Just in time for the CityPlace opening at September 20, 2019 at midnight through September 22, 2019 at 11:59 pm, guests can purchase $250 in movie tickets – valid at all company locations – for just $125 while supplies last. And when they do, they will also be entered to win an all-expense-paid Disney vacation along with other great prizes. Details on the Promo Card along with prize registration details are now live at StarCinemaGrill.net/promocard.
Houston-based Star Cinema Grill is a privately held dine-in theater concept treating guests to unforgettable cinematic experiences with unmatched hospitality, cutting-edge technologies, beautifully appointed facilities, and premium food and beverage offerings. Guests enjoy the best of first-run presentations along with the conveniences, comforts and choices of reserved recliner seating, chef-driven menu options and full-service bars showcasing a wide selection of beer, wine, and spirits.
CityPlace is a 60-acre, fully-integrated, mixed-use development providing the growing area along the Grand Parkway corridor near the ExxonMobil campus with a new destination of choice, integrating working, shopping, and living. CityPlace is the commercial urban center of Springwoods Village, a 2,000-acre master planned community situated along the west side of Interstate 45 between Springwoods Village Parkway and the Grand Parkway. For more information, visit CityPlaceSpringwoods.com.