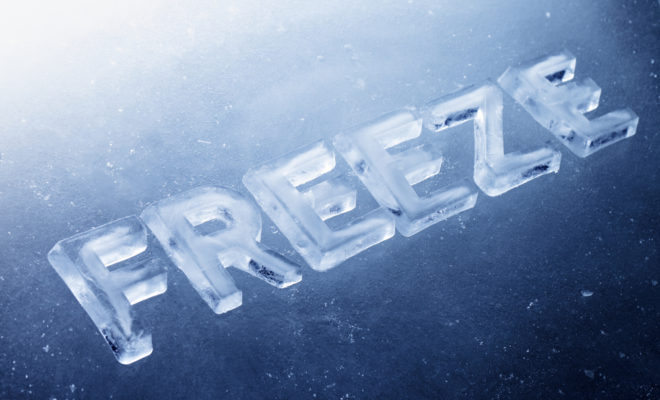 News
Strong Cold Front expected on New Year's Eve
By |
MONTGOMERY COUNTY, TX (December 29, 2017) – The National Weather Service is anticipating a strong cold front to cross the area on Sunday, bringing possible brief periods of freezing drizzle on Sunday night. The prediction is that the rain will move out of the area prior to the arrival of the coldest air on Monday night and Tuesday morning. However any residual moisture on exposed surfaces will freeze.
1. Very cold temperatures with lows falling into the lower 20's north of I-10 Tuesday and Wednesday mornings. A Hard Freeze Warning may be required for areas north of I-10 on Tuesday and Wednesday.
2. Wind Chill values could fall below 13 degrees on Tuesday morning, mainly north of I-10 and east of I-45. A Wind Chill Advisory may be required.
Start preparing now as this will be a prolonged cold weather wave. Overnight low temperatures are expected to fall near to or below freezing by Monday morning and fall below freezing each night through Friday morning.
Be sure to protect your pets, pipes and plants.
County Commissioners and Texas Department of Transportation continues to monitor road conditions. You may see crews treating overpasses and roads prior to and during this cold weather wave. Take precautions when driving.
The Montgomery County Fire Marshall's Office wants to remind people to make sure your home has working smoke alarms. Check on elderly family members and neighbors and make sure they have a safe heating source and working smoke alarms as well. If you know someone who cannot afford a smoke alarm or needs help installing them, call the Fire Marshall's Office or contact your local fire station and they will help.
Make sure to use space heater safely:
1. Place heater on a hard, level, non-flammable surface.
2. Turn it off when you leave home and before going to bed. Never leave a space heater unattended.
3. Keep a 3 ft. clearance from all objects.
4. Avoid using extension cords.
5. Keep children and pets away from space heaters.
6. When purchasing a space heater, look for models that shut off automatically if the heater falls over.
For help and information on preparing for disasters, download our new preparedness app ReadyMCTX to your mobile device. Now is the time to prepare.
To receive emergency alerts to your phone or email from Montgomery County Office of Emergency Management, register at https://www.mc911.org/page/ecd.AlertMCTX. When you are creating your profile, you must check the box next to Share my Smart911 Profile with TX-Montgomery-County-911 to support emergency preparedness.
Stay informed and monitor conditions for Montgomery County and the surrounding area on the Office of Homeland Security and Emergency Management website www.mctxoem.org.
Source: Montgomery County Office of Homeland Security and Emergency Management