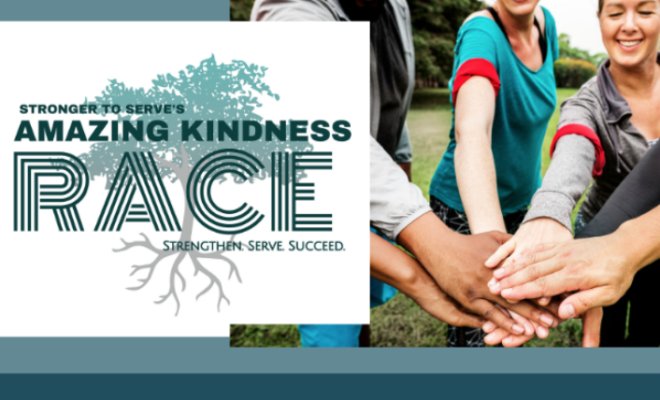 Events
Stronger to Serve's Amazing Kindness Race set for March 23
By |
THE WOODLANDS, TX – The Amazing Kindness Race is set for March 23rd from 8:00 – 10:00 a.m. starting at Barbara Bush Elementary and concluding at Marilyn Edgar Park. The relay-style team race allows family members, friends, or colleagues to have a blast racing through fitness and service challenges put on by local providers and nonprofits. The event supports local nonprofit Stronger to Serve in its mission to inspire kids to develop into strong, compassionate leaders.
Form a team and work together to complete a 5K and 8 other bonus challenges including an inflatable obstacle course and others put on by Cox ATA Martial Arts, The Woodlands Family YMCA, Crossfit Magnolia, the Montgomery County Food Bank, Meals on Wheels of Montgomery County, Bears, Etc., and Inspiration Ranch.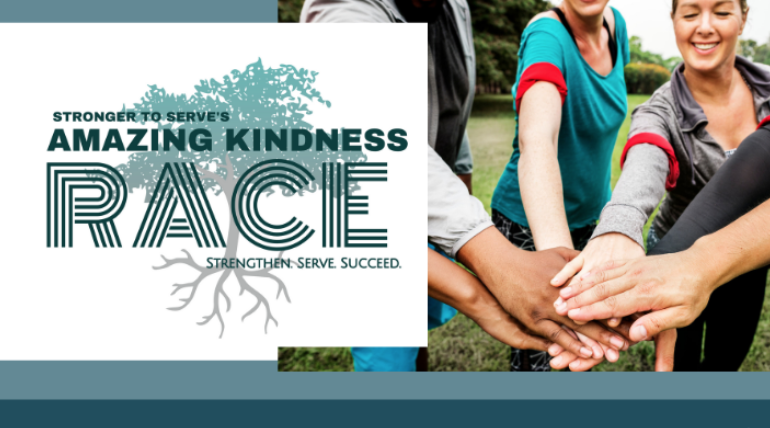 "We are very excited to be participating in the Amazing Kindness Race. It is a rare opportunity to find an event that our whole family is excited to participate in together and that will make us stronger and our community stronger," said Daniella Bianchi-Laubsch.
Race teams need to sign up by March 1st at www.strongertoserve.org/amazingkindnessrace to receive an event t-shirt with a chance to pick their team color.  There will also be awards for the top finishing teams and swag bags.  A post-race FREE community event from 10:00 a.m. – noon at Marilyn Edgar Park will include family-friendly activities including a balloon artist, the Kona Ice Truck, and the chance for everyone to have fun with the challenges and race on the inflatable obstacle course.
Participating nonprofits are excited about the event to share their mission. They also know how important it is to make giving fun for both kids and adults.
"Inspiration Ranch is excited to be a part of the Amazing Kindness Race to bring further awareness to equine therapy and encourage others to break down stigmas and barriers, while celebrating inclusion and helping individuals strive to reach new goals," said Kali Moxley, Inspiration Ranch Marketing & Events Coordinator.
Montgomery County Food Bank Volunteer Director of Volunteer Services shared why they're excited about participating and working with Stronger to Serve "We know how important it is to start kids off young when it comes to caring for others, and instilling a love for 'giving back' to their community at an early age.  Learning 'empathic understanding' helps kids grow up to be kinder more compassionate people, and we are thrilled to be part of this incredible program with Stronger to Serve."
Stronger to Serve was founded in late 2017 and since then has coordinated over 40 family volunteering events with many local nonprofits. They also run two after-school programs for grades K-8 that combine running with service-learning and provide service-infused team building experiences for local youth sports teams.
Although the organization is young, they've already made an impact. "Our family has been with Stronger to Serve for around 8 months now. My kids say it is truly one of the most fun and rewarding times they have during their week. As a family who strives in teaching on giving back, they also love to be able to integrate physical fitness into their volunteering and being active. My 14 year-old son has simply quoted when asked about Stronger to Serve that he 'loves every minute of his time when he is volunteering with them.' Stronger to Serve not only focuses on building relationships with the community we serve but also it helps fosters relationships with your own family," said Jennifer Crawford.
Event sponsorships are still available by contacting teri@strongertoserve.org or calling (703) 939-4108. Current community sponsors include Woodforest National Bank, Oak Ridge Young Learners Academy, SelecTri, Keith Sacchieri—State Farm, Michael Buendia—Team Good Day, Wheeler Pediatric Dentistry, Gold's Gym, Emma Crawford, and Woodlands Strength & Conditioning.
More information about Stronger to Serve can be found at www.strongertoserve.org.