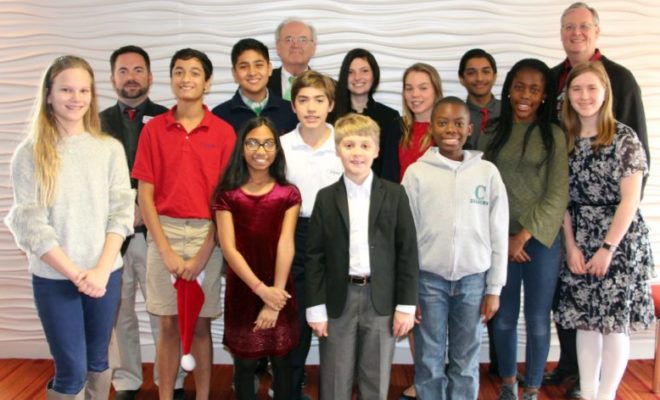 News
Local Student to compete at National Geographic State Bee
By |
THE WOODLANDS, TX – Each year, students in schools across the United States, District of Columbia, Department of Defense Dependents Schools and U.S. territories, participate in the National Geographic Bee, using materials prepared by the National Geographic Society. The annual Bee is an academic competition that includes participants in grades four through eight who are posed questions on culture, economics, current events, politics and geography.
Twelve students participated in the school-level Bee at The John Cooper School on December 15 by placing first during elimination rounds in their history classes. Of those, eighth grader Neel Pandula was determined the school-level winner, then took a qualifying test and is one of 100 top-scoring students to be named a National Geographic State Bee Semifinalist. Pandula will compete at the state level of the competition on April 6 in Bedford, Texas. One champion from each semi-final championship will advance to the National Geographic Bee Championships to be held May 20 to 23 in Washington, D.C.  

Photo of School-level Contestants: Students who participated in the school-level National Geographic Bee at The John Cooper School, pictured with John Cooper School social science faculty Walt Steadman, George Albritton and Marshall Williams are: Ellie Adams, Mobis Bassir, Aaron Bates, Jaiden Briscoe, Omar Fayaz, Susannah Keiser, Ben Knight, Caitlin Lanigan, Neel Pandula (semifinalist), Sruthi Panja, Amir Rizvi, and Alie Whalley.
Established in 1988, The John Cooper School is an independent, college preparatory school for students in Pre-K through Grade 12. Learn more at www.johncooper.org