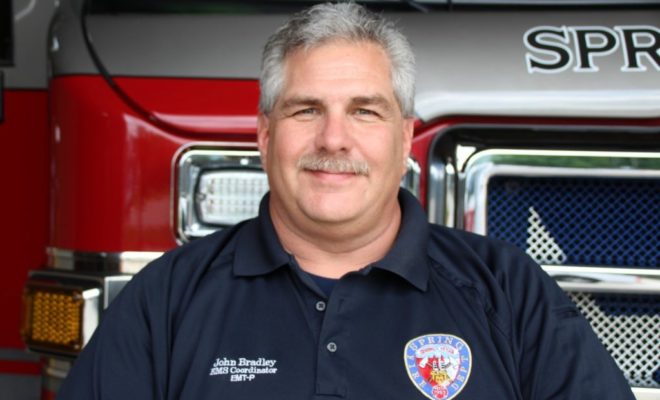 Health
Summer Heat Safety Tips by the Spring Fire Department
By |
As the mercury rises to triple digits, the Spring Fire Department urges residents to leave the heat to the firefighters and learn how to prevent three key types of heat related illnesses: heat cramps, heat exhaustion and heat stroke.
Spring Fire Department EMS Coordinator John Bradley says people may experience heat related illnesses when they are outside for extended periods of time with inadequate hydration. You do not necessarily have to be physically exerting yourself to be at a higher risk in the heat.
"Any call that we run, there could be a heat related illness associated with it depending on what they're doing, like construction workers, kids playing outside, football during high school 'two-a-days', summer band practice, cutting the grass or hanging out at the pool," Bradley said. "Heat related illnesses come from being out in the heat and not staying properly hydrated and doing anything from mild to heavy exercise during that time."
According to Cypress Creek EMS Senior Training Supervisor Jonathan Coyle, the signs of heat related illness to watch out for include when a person is profusely sweating, appears to have stopped sweating, muscle cramps, extreme thirst or acting strange. He recommends calling 9-1-1 for these symptoms.
"Heat stroke is absolutely life threatening and basically what's happening is the internal organs are becoming damaged because of excessive heat and usually during this the patients have stopped sweating because they've used up all the fluids in their bodies and they're not acting right," Coyle said.
In order to avoid heat related illness while working outside, Coyle suggests that residents take regular breaks in the air conditioning, wear sunscreen, drink a bottle of water every 30 minutes to an hour and work with a partner that can keep an eye on them.
There are too many times that 9-1-1 doesn't get called until someone is in what's called heat stroke.
"We would much rather be called out at the first sign of a heat emergency than wait later on down the road when it's a life threatening emergency," Coyle said.
Hannah Falcon is a sophomore Communication major at Texas A&M University. A Staff Writer and Life & Arts Editor for the Texas A&M Battalion, Falcon is spending the summer as a volunteer writer for Spring Fire Community News.
Source: Spring Fire Department