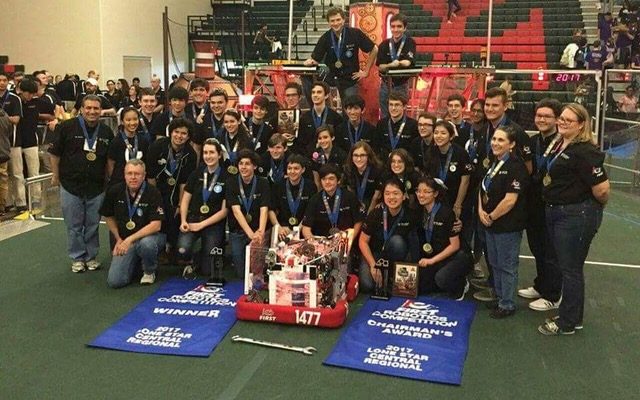 Events
Texas Torque Robotics Team Prepares for World Championships
By |
Texas Torque Robotics Team 1477 won big on March 18th at the FIRST (For Inspiration and Recognition of Science and Technology) Lone Star Central Regional in Houston.
Texas Torque is a student-led team of Conroe/The Woodlands area high school students supported by mentors Scott Rippetoe, Sherry Coats, Matt Davies and Karen Humes. The team built a robot for this year's "Steamworks" theme challenge and took flight in their airship race. The robot battled to score the most points by gathering and shooting balls, scoring gears and climbing a rope. Texas Torque's alliance partners were The Robonauts from NASA and the tCATS from Torreon, Coahuila, Mexico.
After a fierce battle in the quarterfinals, the team advanced to semifinals and moved on to clinch the Lone Star Central Regional win. In addition to winning the regional competition, they took home the acclaimed Chairman's Award for the third time, an award that recognizes the team that best demonstrates the greatest commitment to spreading science and technology practices in their respective communities as well as best exemplifying the true meaning of FIRST.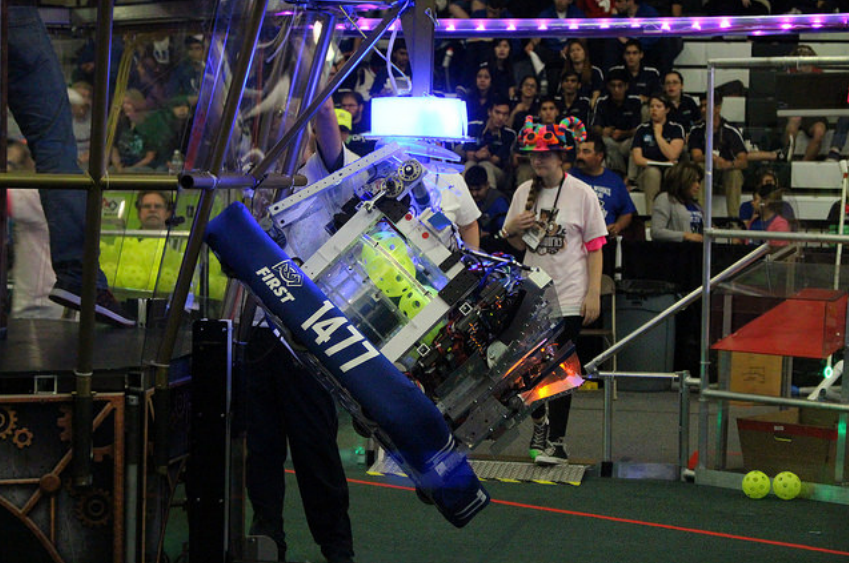 The team will be hosting the Lone Star North Regional April 1-2 at The Woodlands College Park High School, a free event open to the public. Texas Torque has advanced to compete in the 2017 FIRST Robotics World Championship to be held April 19- 22 at Minute Maid Park, The Toyota Center and The George R. Brown Convention Center, also open to the public. Texas Torque was part of the alliance that won the 2013 FRC (FIRST Robotics Competition) World Championship. Come cheer on Texas Torque as they compete for another world championship!
Learn more about the team and their upcoming events at www.texastorque.org.