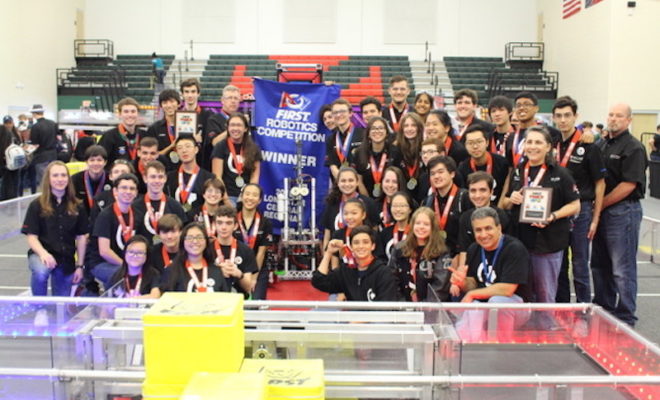 Fitness & Sports
Texas Torque Robotics wins Lone Star Central Regional
By |
The FIRST Robotics Team 1477 Texas Torque won big on Saturday, March 17th at the FIRST (For Inspiration and Recognition of Science and Technology) Lone Star Central Regional in Houston.
Texas Torque, a student-led team of Conroe/Woodlands area high school students supported by mentors Scott Rippetoe, Sherry Coats, Matt Davies, Karen Humes, Ryan Berg, and Ray Wert, built a robot for this year's "Power Up" challenge.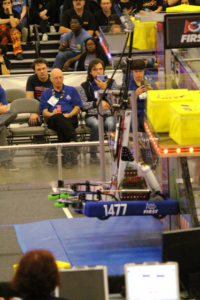 In this challenge, teams competed to gain points by moving power cubes onto scales and switches, then climbed and hanged on the scale at the end of the match to defeat the "boss." The competitions combine the application of science and technology with the intense energy of a sporting event, giving all participating students the option to turn "pro."
Texas Torque's alliance partners were Jersey Voltage from Jersey Village and Howdy Bots from Austin. In addition to winning the competition, Texas Torque took home the acclaimed Engineering Inspiration Award and the UL Safety Award; on top of this, a member of the team became a Dean's List Finalist.
The team has advanced to compete in the 2018 FIRST Robotics Competition World Championship, to be held April 18th-21st at the George R. Brown Convention Center and Minute Maid Park in Houston. This event is free and open to the public.
Texas Torque was part of the alliance that won the 2013 World Championship.
Cheer on Texas Torque as they compete with thousands of students on the world stage to claim the championship title! Texas Torque welcomes the community's participation as a spectator, volunteer, team member, sponsor, or mentor. Learn more by visiting Texas Torque on Twitter or Facebook, or on their website at www.texastorque.org.