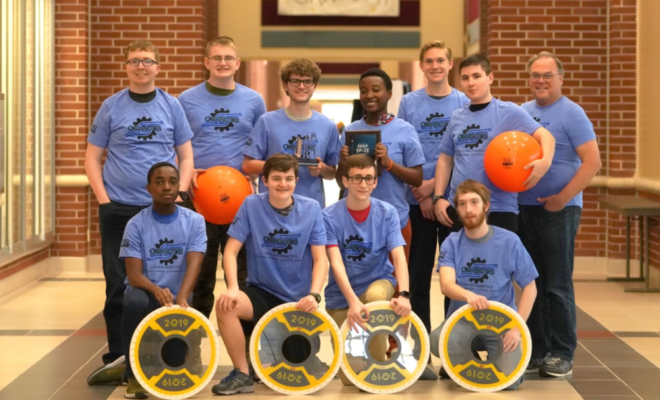 People
The CavBots Robotics Team Win All Star Rookie Award, Advance to State
By |
THE WOODLANDS, TX — The CavBots recently competed in the FIRST Robotics District Qualifiers in Del Rio, Texas bringing home the District All Star Rookie Award. The CavBots are a team of 10 engineering students at The Woodlands College Park High School.
While competing in Del Rio, the CavBots were enthusiastically cheered on by many dedicated parents, supportive teachers and their mentor team Texas Torque. Texas Torque ranks 9th in the state and will also be advancing to state competition this week.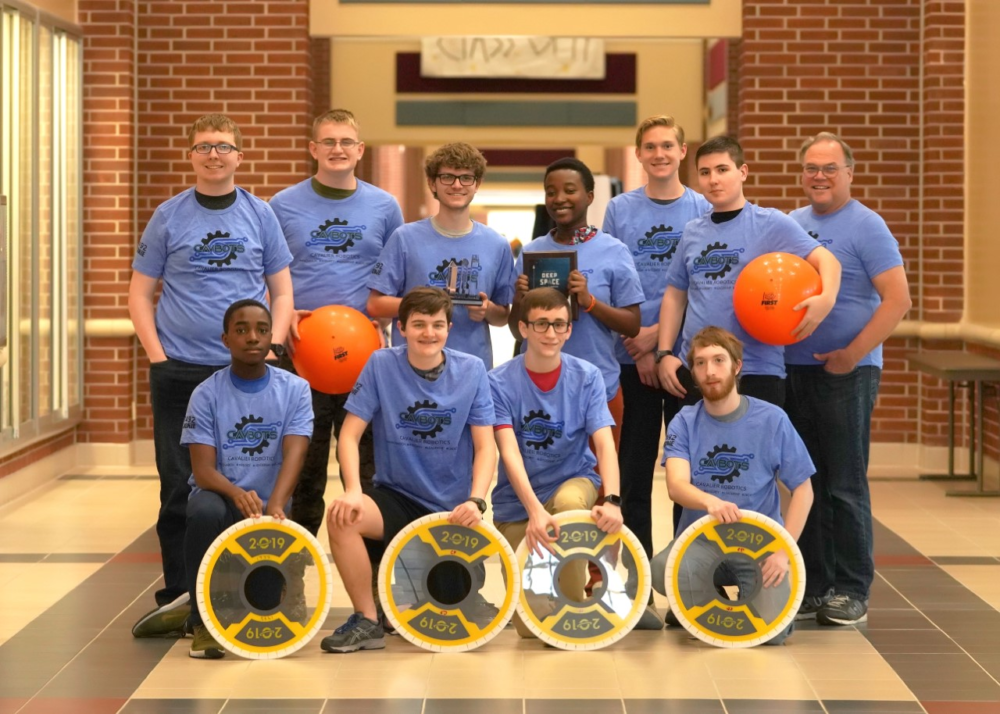 During nail-biting qualification matches, the CavBots quickly rose to seed 6 out of 40 teams. Their consistent performance, teamwork and strong engineering skills helped them become the alliance captain of the 5th seed alliance. Unfortunately, they were knocked out in the quarterfinals—but not without a fight. They powered through two tough matches, often overtaking their higher-ranked opponents.
The CavBots' achievements didn't stop there; they were honored with the Rookie All Star award, which commends new teams for their commitment to FIRST principles in leadership, engineering and technology. This award is one of the most prestigious awards that a rookie team can earn. The CavBots made an immense achievement at Del Rio, and have already proven themselves as one of the best rookie teams in the state of Texas.
Both CavBots and Texas Torque qualify for the FIRST in Texas District Championship in Austin April 3rd- 6th. For more information on CavBots, visit their Facebook page at www.facebook.com/cavalierrobotics.
FIRST Robotics is a worldwide organization founded in 1989 which combines competitive sports with student's interest in science and technology inspiring leaders and innovators.  You can learn more about FIRST in Texas at www.firstintexas.org.