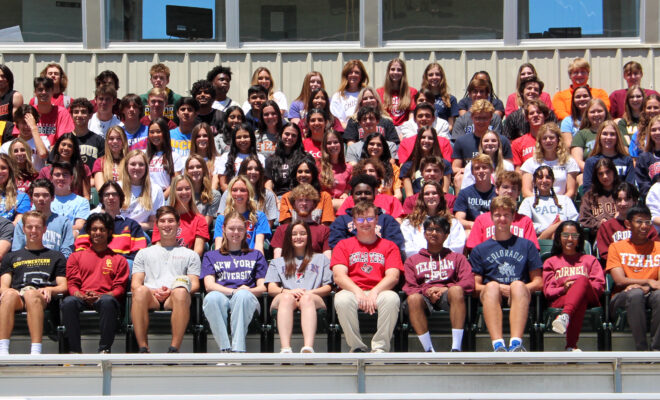 Lifestyle
The John Cooper School Graduates Head to 74 Schools
By |
THE WOODLANDS, TX – On May 20, 2022, The John Cooper School graduated 117 students from the Class of 2022 in an on-campus ceremony.
These students will travel across the United States and abroad to 74 different universities.
"We are proud of this graduating class. They faced unprecedented challenges during their last few high school years," said Director of College Counseling Laura Schroeder. "Our individualized approach focuses on each student and their unique skill sets, needs, and strengths. They are attending a diverse array of 74 different schools, globally. We wish them the best on their journeys from curiosity to wisdom."
The school is proud of its college counseling program which focuses on individualized counseling, to provide students and parents with personalized guidance throughout the college process and to help students find colleges where they will be challenged to reach their full potential.
These 117 graduates join the 2,239 Cooper alumni who are making a positive difference in our world.
Below is a list of schools this year's Cooper graduates will attend:
Allegheny College
Arizona State University
Auburn University
Barnard College
Baylor University
Belmont University
Boston University
Brigham Young University-Idaho
California Polytechnic State University
Carleton College
Colby College
Colgate University
Colorado School of Mines
Cornell University
Dartmouth College
Davidson College
Duke University
Elon University
Florida Gulf Coast University
Fordham University
George Mason University
Georgia Institute of Technology
Howard University
Indiana University-Bloomington
Kenyon College
Lehigh University
Lone Star College
Loyola University Chicago
Marquette University
Massachusetts Institute of Technology
McGill University, Canada
New York University
Northeastern University
Northwestern State University of Louisiana
Occidental College
Oklahoma State University
Pace University
Queen's University, Canada
Rice University
Rochester Institute of Technology
Smith College
Southern Methodist University
Southwestern University
Syracuse University
Texas A&M University-College Station
Texas Christian University
Texas State University
Texas Tech University
The University of Texas at Austin
The University of Texas at Dallas
Trinity University
Tufts University
Tulane University
University of Arizona
University of Arkansas
University of California-Davis
University of California-Los Angeles
University of Chicago
University of Houston
University of Illinois Urbana-Champaign
University of Massachusetts-Amherst
University of Miami
University of Mississippi
University of Notre Dame
University of Pennsylvania
University of Puget Sound
University of San Francisco
University of Southern California
University of St Andrews, Scotland
University of Virginia
University of Washington
University of Wisconsin-Madison
Vanderbilt University
Virginia Polytechnic Institute
and State University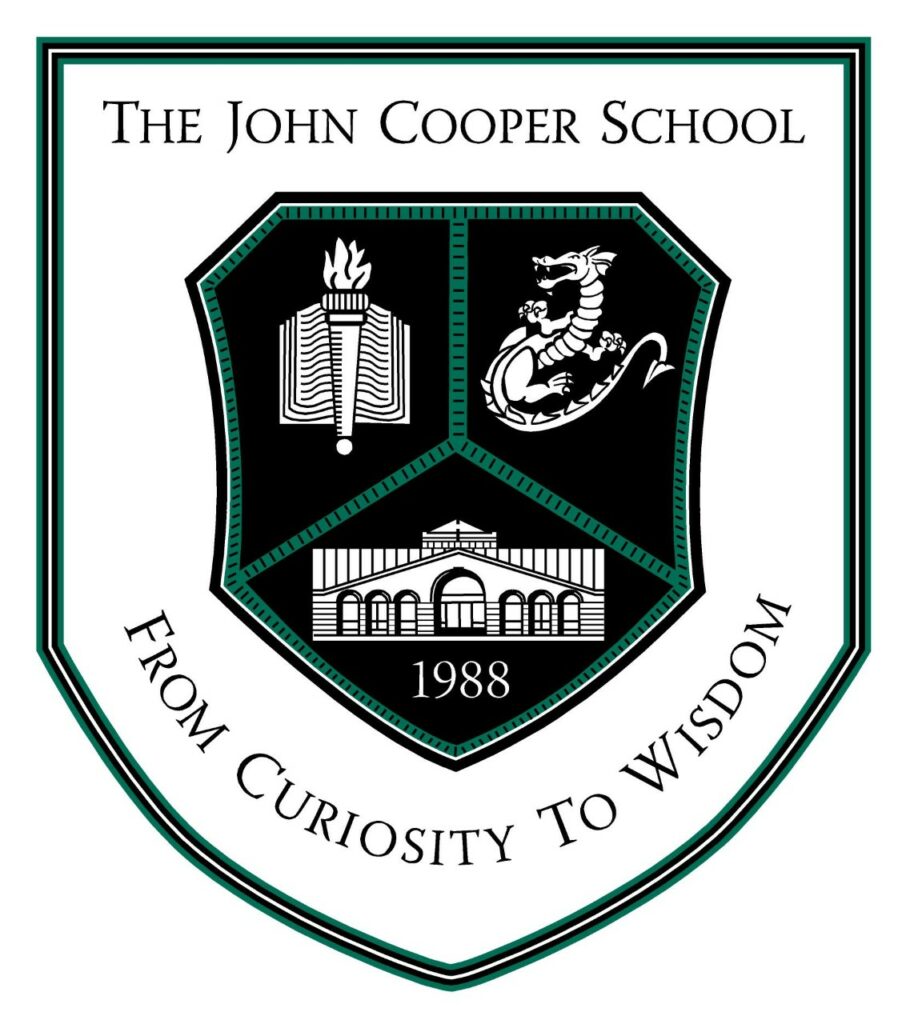 Founded in 1988, The John Cooper School is a fully accredited, independent, PK-12 college preparatory day school located at One John Cooper Drive, The Woodlands, Texas 77381. For more information, log on to www.johncooper.org or call 281.367.0900.