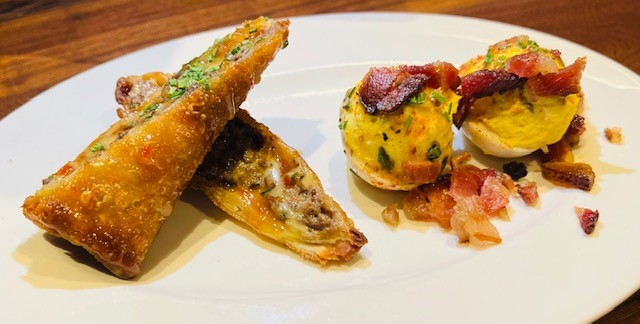 Events
The Woodlands Area Chamber of Commerce Hosts Successful 2022 Taste of the Town
By |
THE WOODLANDS, TX – The Woodlands Area Chamber of Commerce hosted their 2022 Taste of The Town Restaurant Month January 3–28, 2022. Guests were "Tasters" and invited to enjoy a sample, or "taste" of cocktails, appetizers, entrees, and/or desserts at more than 35+ restaurants in the Greater Woodlands Area, all month long, for one small fee of $40.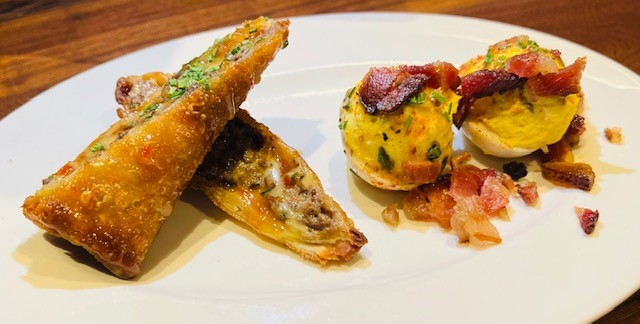 Taste of the Town 2022 Restaurant Month allowed guests the opportunity to discover new restaurants, support their current favorites, and promote local businesses for the area. One ticket per individual allowed guests to receive exclusive, chef-created tastes from all 35+ participating restaurants.
Taste of The Town Team Lead Janet Skeels of David Allen Capital described the month-long event as, "A great way to get to know the restaurants in your area and discover the ones you didn't know were there!"
Deborah Kaschik of The Woodlands Young Learners Academy, a participant in this year's event, visited almost all 35+ of the participating restaurants. She stated, "We love the new Taste of the Town format! It is so much fun to try all the different restaurants. The last two years we have discovered new restaurants that we didn't even know were here! It's a blast to grab a group of friends and taste around the town!"
Taste of The Town is an annual event hosted by The Woodlands Area Chamber of Commerce. It is a paradise for foodies looking to fulfill their cravings and sample local area cuisine, while showing businesses in the community support. Chamber members, who are a part of the food & beverage industry, are encouraged to join. The Chamber is encouraging eligible members to showcase their best dishes and to sign up for the 2023 Taste of The Town.
For more information, please contact Jennifer Moore, Event Coordinator at Jennifer.moore@woodlandschamber.org or Chazzette Adams, Director of Marketing & Communications at chazzette.adams@woodlandschamber.org.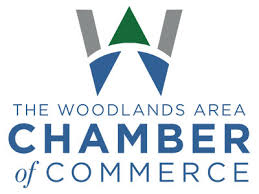 The Woodlands Area Chamber of Commerce is located at 9320 Lakeside Blvd, Suite 200, The Woodlands. Follow their Facebook page for up to date information on this event and other opportunities to engage in the community at www.facebook.com/TheWoodlandsAreaChamber. The Woodlands Area Chamber of Commerce is greater Houston's largest business association representing the interest of 1,500 local employers since 1978. Learn more at www.WoodlandsChamber.org.