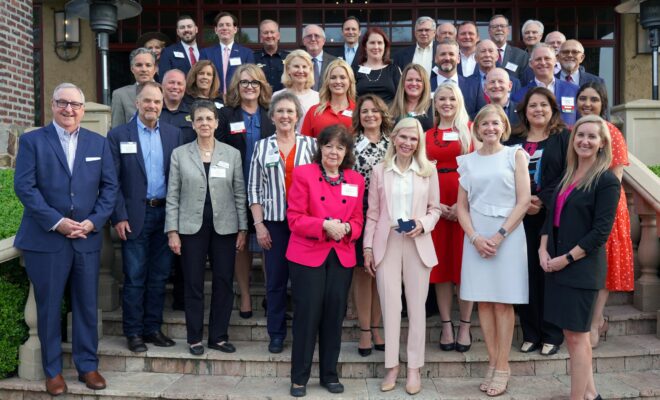 Business
The Woodlands Area Economic Development Partnership Honors Elected Officials
By |
THE WOODLANDS, TX – The Woodlands Area Economic Development Partnership (EDP) recently held its 25th annual Elected Officials Reception at The Club at Carlton Woods Jack Nicklaus Signature Course on Thursday, March 9, 2023. For twenty-five years, the EDP has hosted a reception honoring elected officials at the local, county, state, and federal levels. 175 partners and guests attended to show their appreciation to those who serve our community and region in the various roles.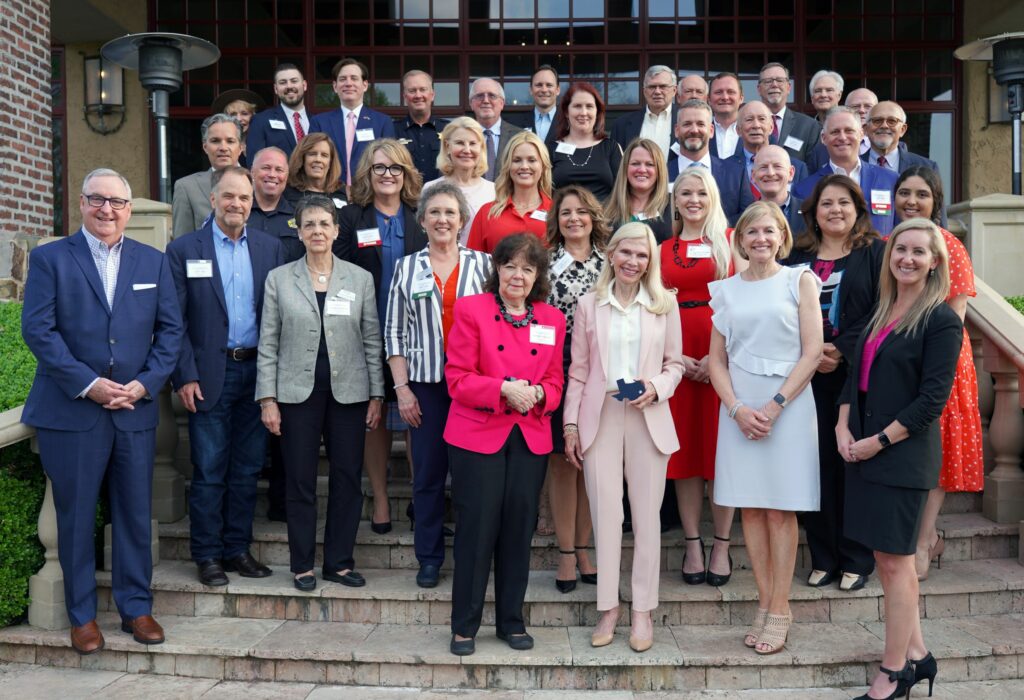 In addition to honoring over 30 elected officials and their staff in attendance, John McCarthy of U.S. Congressman Dan Crenshaw's Office, the second congressional district of Texas recognized Platinum Level Sponsors with commendations in appreciation for their support in making this reception a success. Platinum Level Sponsors included Caldwell Companies, Consolidated Communications/Fidium Fiber, Entergy Texas, Petroleum Wholesale, St. Luke's Health The Woodlands Hospital, The Club at Carlton Woods, The Howard Hughes Corporation®, The Woodlands Township, Truist Bank, Trustmark Bank, Waterway Wealth Management, Westwood Magnolia Parkway Improvement District, and Woodforest National Bank.
Furthermore, the EDP was honored to host the Boy Scouts of America – Sam Houston Area Council. They recognized Bruce Tough, EDP Partner and long-standing community leader with the 2023 Tall Timbers District "Good Scout Recipient" Award. This award recognizes individuals who exemplify the values and ideals of scouting through community leadership and service.
"Over the last 25 years, the EDP has remained steadfast in creating jobs and capital investment in The Woodlands area. During that time, we've enjoyed the support of elected officials at all levels, and we continue to benefit from that support today. Our member companies and staff look forward to hosting this event each year" said Gil Staley, Chief Executive Officer.
The Woodlands Area Economic Development Partnership (EDP) is a non-profit organization dedicated to promoting the economic development of The Woodlands Area through the support of existing businesses and the recruitment of new businesses that can bring job opportunities and capital investment to the area.
The EDP is a public/private partnership with 102 funding partners active in the organization. For further information on the EDP, log on to www.edpartnership.net or call (281) 363-8130.