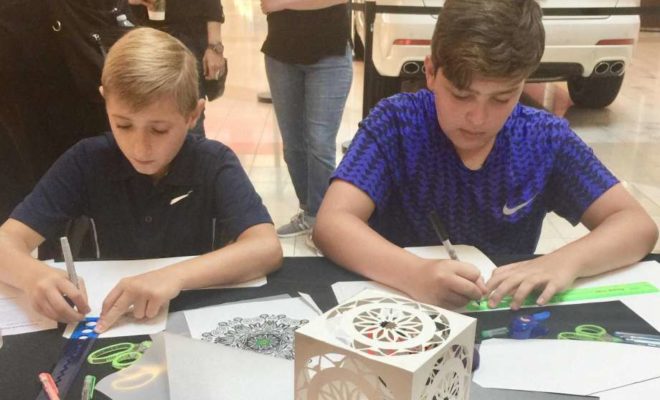 Art & Culture
The Woodlands Arts Council Presents Summer Art Workshop
By |
THE WOODLANDS, TX – On Saturday, July 28 from 10:00 a.m. – 12:00 p.m., The Woodlands Arts Council (TWAC) and The Woodlands Mall will be presenting the sixth annual Summer Art Workshop for all students who will be entering the fifth and sixth grades this fall. This includes all public, private and home-schooled students in Montgomery County.  The event will be held in The Woodlands Mall courtyard outside Nordstrom's.
This year's project, entitled "Concept Art Project," was created by The Woodlands High School (TWHS) students and was inspired by art that brings life to films and video games. Students will create a collage inspired by a favorite movie or video game using a self-drawn template; or templates created by TWHS art students Chloe Pascual and Parker Howard.
"We wish to thank The Woodlands Mall for hosting this wonderful event for the talented, young artists in our community," said Deb Spiess, President of TWAC Board of Directors. "This event and many others like it are part of TWAC's Because Art Matters educational and cultural outreach programs, made possible by generous community partners, sponsors and donors. We are also grateful to TWHS art teacher Jen Lucas and her students for their creativity and support of this year's project."
Students are encouraged to sign up online early, as this opportunity is open to the first 40 students who register. For more information and to register online, go to https://chloesnow.typeform.com/to/n7FE6y.