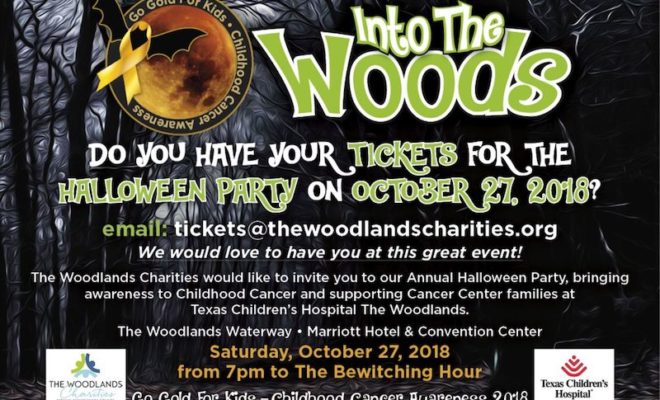 entertainment
The Woodlands Charities hosts Into the Woods Halloween Party
By |
THE WOODLANDS, TX – The Woodlands Charities' Into the Woods Halloween Party is taking place this Saturday, October 27th at The Woodlands Waterway Marriott. Danny's Trix & Kix is the official costume sponsor for the event.
James Stilwell, The Woodlands Charities co-founder, explained, "Every year The Woodlands Charities selects a charity to support. This year's funds from Into the Woods will go to create an emergency family fund for Texas Children's Hospital The Woodlands. Cancer is scary enough – dealing with the daily expenses shouldn't add to parent's fear."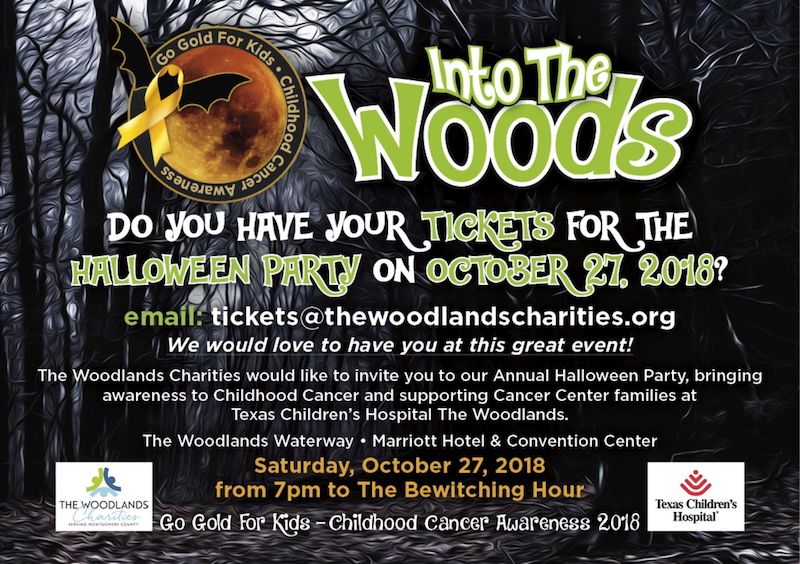 "The event promises to be fun for everyone," said Nina Marino, The Woodlands Charities co-founder. "We are the only charity that has a Halloween Party – and we are doing it up big! For only $100 per person, we will have a full casino, live band, fabulous buffet, fortune tellers, a costume contest and so much more."
"We are pleased to announce that we have exceeded our sponsorship goals and have so many great community supporters," added Amy Milstead, The Woodlands Charities co-founder. "Henri Paul Jewelers is not only our Presenting Sponsor but they have also donated a beautiful necklace that will be won at the party." Mercedes Benz of The Woodlands is the official costume contest sponsor and cash prizes will be given to first, second and third place winners. Other sponsors include Brian Rhames Insurance Agency; Martin, Earl & Stilwell Law Firm; PR Luxury Media and Northside Imports are all Mystery Unveiled sponsors at $3,000 each. Midnight Spell Sponsors at $1,000 each are BDC Coatings LLC; The Blair Law Firm, Capital Steel & Ornamental; Envision Renovations; GTIN; The Nina Marino Team; Milstead Group; Veritas Title Partners and Wright's Printing. The $500 Secret Society Sponsors are Chicago Title; Gulf Coast Pros; Steve & Linda Head; Milstead Glass & Home Décor; Mobil Insurance Agency; Pioneer Bank; PurePoint Financial, and the Tough Law Firm – with others keeping their anonymity.
The Woodlands Charities, Inc., is a 501(c)(3) non-profit organization founded by Nina Marino, Amy Milstead, and James Stilwell. These community leaders pooled their vast experience and formed the organization with a vision to hold fund-raisers and bring awareness for selected Montgomery County charities, with funds raised donated directly to the Charity.
For more information about The Woodlands Charities, please contact Amy Milstead at amy@milsteadgroup.com or visit our website at www.thewoodlandscharities.org.