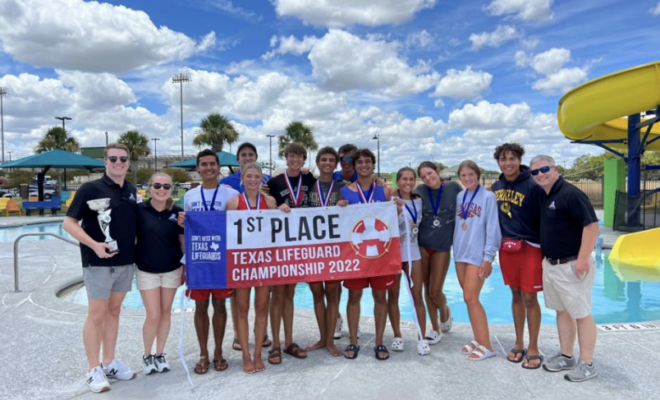 Lifestyle
The Woodlands Township Lifeguards Win Seventh State Championship Title
By |
THE WOODLANDS, TX – The Woodlands Township lifeguard team recently took first place in the Texas State Lifeguard Championship, hosted by the Texas Public Pool Council in Brenham, TX. The team's victory marks the seventh time a Township delegation has won the title.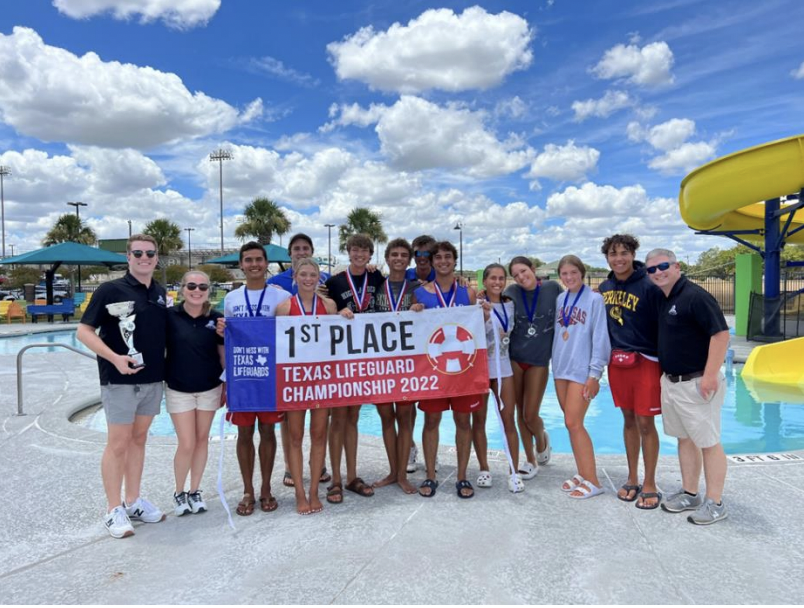 "The Woodlands Township's lifeguards play a vital role in helping to keep Township residents and visitors safe each summer at the community pools and Rob Fleming Aquatic Center," said Director of Parks and Recreation John McGowan. "We are extremely proud of their first-place finish at the Texas State Lifeguard Championship."
The first-place team comprised Township lifeguards Nate Provost, Richard Monks, Griffin Keene and Allison Sharer. Aquatics Superintendent Marty Mulgrew and Aquatics Supervisor Cynthia Roberts manage the Township lifeguards and coordinate their extensive training each summer.
The team-based competition consisted of scenarios testing lifeguards' skills in CPR/First Aid, Water Surveillance and Rescue, and Spinal Management. Competing teams must qualify to attend the lifeguard championship competition. Only the top four teams from regional competitions such as the North Texas Guard Games, Central Texas Lifeguard Competition and the Gulf Coast Guard Games qualify. The Woodlands Township was represented by two teams of the qualifying 12 teams. Competitor teams included the Cities of Baytown, Cedar Park, Conroe, Denton, Grapevine, Kerrville and Round Rock.
For more information about The Woodlands Township, please call 281-210-3800 or visit www.thewoodlandstownship-tx.gov.