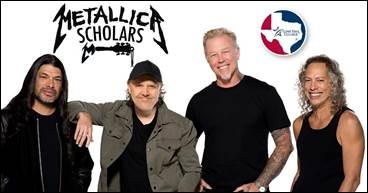 Business
Metallica Scholars grant rocks Lone Star College workforce programs
HOUSTON, TX – Legendary rock band Metallica selected Lone Star College from a competitive field of community colleges across the country to receive funding through their All Within My Hands (AWMH) Foundation. The money will support students while also elevating the importance of career and technical education.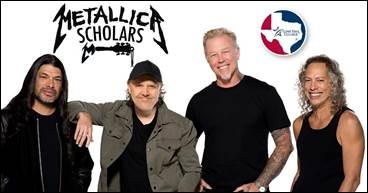 "We are so grateful for the continued generosity of Metallica and their All Within My Hands Foundation," said Linda Leto Head, LSC Senior Associate Vice Chancellor External and Employer Relations. "They are to be commended for supporting the community by obtaining technical skill and certification to get a great job."
This is the fourth year in a row that Lone Star College was awarded an AWMH grant in conjunction with the American Association of Community Colleges (AACC).
Direct impact on job and wage growth drives the Metallica Scholars Initiative. On average, students who complete the program see new job opportunities and increased salary potential up to three times higher than pre-program. Lone Star College will focus its efforts on preparing students to become welders and work with a different type of heavy metal, or enter the performing arts industry setting up lighting, sound and stages for entertainers such as Metallica by completing the Live Entertainment Technology program. The college's goal is to elevate students' skill sets by meeting industry standards and raising the level of certificate programs offered.
The U.S. Bureau of Labor Statistics reports employment of welders is projected to grow 8% from 2020 to 2030.
"The Lone Star College Live Entertainment Technology program trains students the skills to work with audio, video and lighting for live music events or Broadway shows," said Katie Gruenhagen, LSC-Montgomery Live Entertainment Technology Program Director. "Graduates of the program will be able to design, maintain, and operate technology systems in entertainment and sporting venues, churches, auditoriums, theatres, convention hotels and trade shows."
"Our goal for the Metallica Scholars Initiative is to shine a light on workforce education and support the next generation of tradespeople," said Pete Delgrosso, Executive Director, All Within My Hands. "With the addition of the 2022-2023 Metallica Scholars program, our grants will reach over 2,000 men and women in 32 community colleges across 27 states."
In addition to funds from AWMH, Lone Star College Foundation is matching the award to provide even more financial resources for students.
"We are so excited to be partnering with Metallica and the All Within My Hands Foundation," said Nicole Robinson Gauthier, CFRE, Lone Star College Foundation Executive Director. "This is a wonderful opportunity to help our students receive world-class training and be prepared to enter the workforce."
Fall registration is underway. Learn more at LoneStar.edu/Metallica. 
"The Metallica Scholars program has proven to provide significant resources for community college students looking to learn the skills needed for today's workforce," said Walter G. Bumphus, AACC's president and CEO. "We are honored to partner with the All Within My Hands Foundation to continue to expand this opportunity for community colleges and their students."
All Within My Hands (AWMH) is a non-profit, philanthropic organization conceived by the members and management of Metallica and dedicated to creating sustainable communities by supporting workforce education, the fight against hunger, and other critical local services. 100% of donations go directly to local organizations that the Foundation supports. Please visit: AllWithinMyHands.org for more information.
As the voice of the nation's community colleges, the American Association of Community Colleges (AACC) delivers educational and economic opportunity for more than 10 million diverse students searching for the American Dream. Uniquely dedicated to access and success for all students, AACC's nearly 1,100 member colleges provide an on-ramp to degree attainment, skilled careers and family-supporting wages. Located in Washington, D.C., AACC advocates for these not-for-profit, public-serving institutions to ensure they have the resources and support they need to deliver on the mission of increasing economic mobility for all.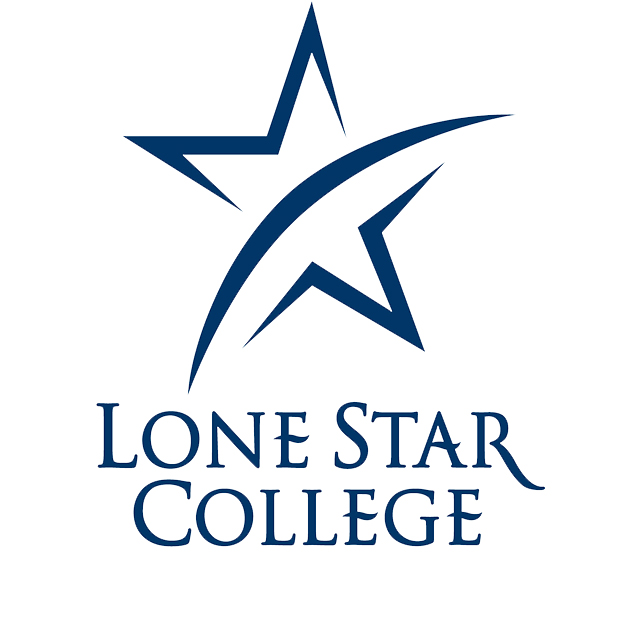 Lone Star College enrolls over 80,000 students each semester providing high-quality, low-cost academic transfer and career training education. LSC is training tomorrow's workforce today and redefining the community college experience to support student success. Stephen C. Head, Ph.D., serves as chancellor of LSC, the largest institution of higher education in the Houston area and has been named a 2021 Great Colleges to Work For® institution by the Chronicle of Higher Education, ranked 35th in Texas in the Forbes 'America's Best Employers By State' list and recognized by Fortune Magazine and Great Place To Work® as one of this year's Best Workplaces in Texas™. LSC consists of eight colleges, seven centers, eight Workforce Centers of Excellence and Lone Star Corporate College. To learn more, visit LoneStar.edu.