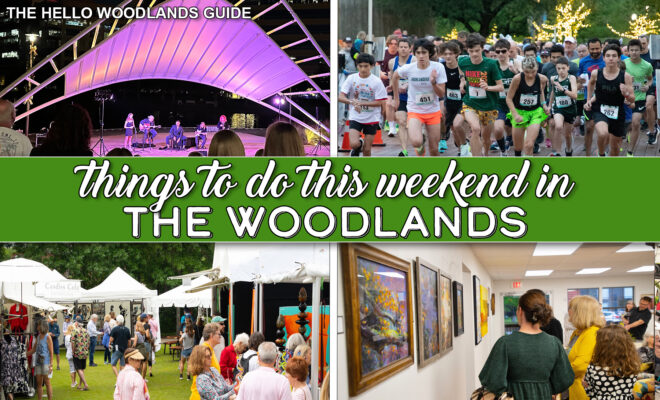 Art & Culture
Things to Do in The Woodlands Area This Weekend
By |
Looking for something to do in The Woodlands area this weekend? Discover local events including a luncheon with Erin Brockovich, a summer bash, live music, art classes, a nature hike, and more!
Friday, July 21, 2023
ATHENA Leadership Award Luncheon featuring Erin Brockovich
The ATHENA Leadership Award is presented to a local woman who has achieved the highest level of professional excellence, contributes time and energy to improve the quality of life for others, and actively assists women/girls in realizing their full potential. Nationally-renowned consumer advocate and environmental activist Erin Brockovich will deliver the keynote address at the Conroe/Lake Conroe Chamber of Commerce ATHENA Leadership Award Luncheon. The luncheon will be held at Margaritaville Lake Resort on Lake Conroe from 11:30 am – 1:30 pm. Learn More
Glaze your Own Ceramic Cat Workshop
Join the artists of The Cat's Meow Art Studio at Ardest Gallery from 10:00 am to noon for a fun Glaze Your Own Ceramic Cat Workshop! Participants will choose their cats from a variety of pre-made designs, each hand built and embellished with fun accessories. Shelia and Cassie will guide you through the available glazes and techniques to help you create a one-of-a-kind treasure. Learn More
Barbie Movie Photo Op at Market Street
Calling all Barbie girls! Market Street is celebrating the opening of Reel Luxury Cinemas and the debut of the Barbie movie with a photo opportunity Wednesday, July 19 – Sunday, July 23. Learn More
Local Farmers Markets (Thursdays through Sundays)
Enjoy the outdoors and support small businesses by heading to one of these local farmers and artisans markets. Learn More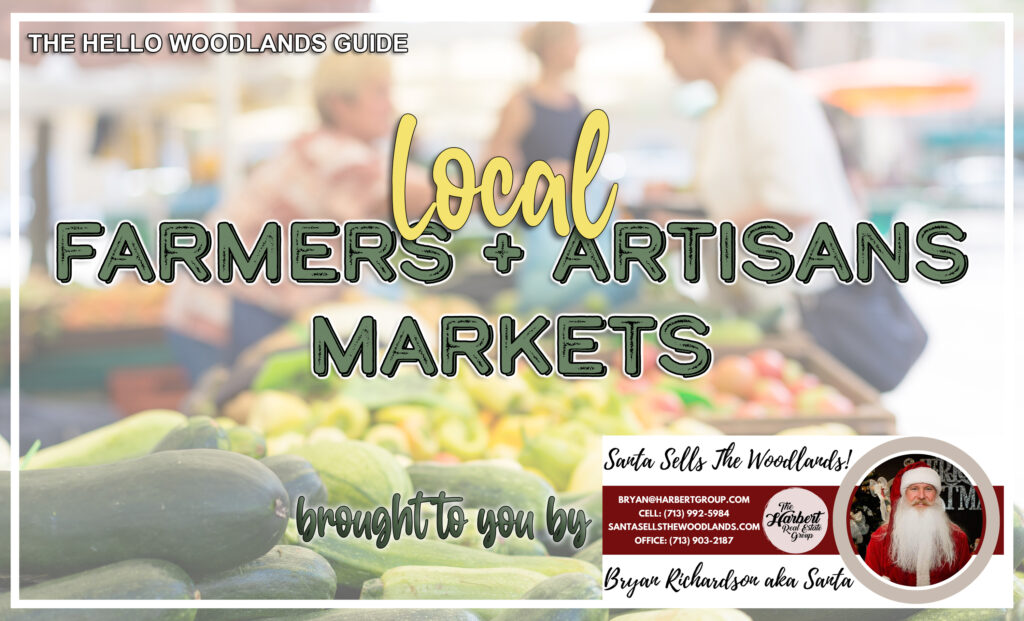 Guided Nature Hike
During this two mile hike through W.G. Jones State Forest, Texas A&M Forest Service Staff will identify native plants and their uses, keep an eye out for our residential birds, herptiles, and other animals, while discussing the importance of forests in our region and proper forest management practices. The hike is from 8:00 – 9:30 am. Meet at the trailhead of W.G. Jones State Forest at 1328 Farm to Market Rd 1488, Conroe, TX 77384. Learn More
Sublime
The Cynthia Woods Mitchell Pavilion presents Sublime with Rome and Slightly Stoopid with Atmosphere and The Movement live onstage at 6:30 pm. Learn More
Live on the Lawn
Enjoy live music on the lawn at Central Park in Market Street with Sarah Kelly Music School from 7:30 – 9:30 pm on Friday nights. Blankets and lawn chairs welcome. Learn More
Saturday, July 22, 2023
The Woodlands Hills 5th Anniversary Summer Bash
The Woodlands Hills will officially be turning 5 years old this summer! They are celebrating this milestone by having a Summer Bash Event full of family fun that will take place from 3 to 8 pm. Learn More
Glass Suncatcher Workshop
During the Glass Suncatcher Workshop at Ardest Gallery, students will choose 3 pre-cut glass shapes to decorate with various sized (and colored) crushed glass and other fun glass decorating baubles to bring their suncatchers to life. Pieces will be fired and available for pick up the following weekend. The class is from 10:00 am to noon. Learn More
Shania Twain
The Cynthia Woods Mitchell Pavilion presents Shania Twain with Mickey Guyton live onstage at 7:30 pm. Learn More
Sunday, July 23, 2023
Nickleback
The Cynthia Woods Mitchell Pavilion presents Nickelback with Brantley Gilbert and Josh Ross live on the main stage at 6:30 pm. Learn More
Plan Ahead: Upcoming Events
Rock the Row (July 6 – August 10)
Rock the Row Summer Series begin July 6! Experience Hughes Landing on scenic Lake Woodlands with live music! Rock the Row features local and regional bands playing a variety of favorites from pop and rock to country, Thursday evenings from 7:00–9:00 pm. Learn more
Events at Canopy Cancer Survivorship Center
Canopy is a cancer survivorship on the campus of Memorial Hermann The Woodlands Medical Center. Canopy is open to men and women, no matter where you were treated, and for any kind of cancer. If your life has been impacted, whether you were the patient or the caregiver, you have a safe haven at Canopy. Learn more here.
Fridays – Free One-to-One Financial Resource Sessions with Don Hayes for those navigating the financial challenges of cancer treatment.
July 27 at 1pm – Cancer Support Group.
July 28 at 11:30am – Men's Lunch for Men impacted by cancer.
---
Check back on Hello Woodlands' Calendar Page and the monthly 31 Things to Do list for more events as they come up!
Have an event coming up or want to highlight your business? You can sponsor one of these popular weekend guides! By sponsoring a guide, your company name (organization or event) and logo will be included on the featured photo of the article published on the Hello Woodlands website. Your company name will also be included within the article along with a paragraph sharing more about your business with your logo and a link to your website. Email info@hellowoodlands.com for more information.