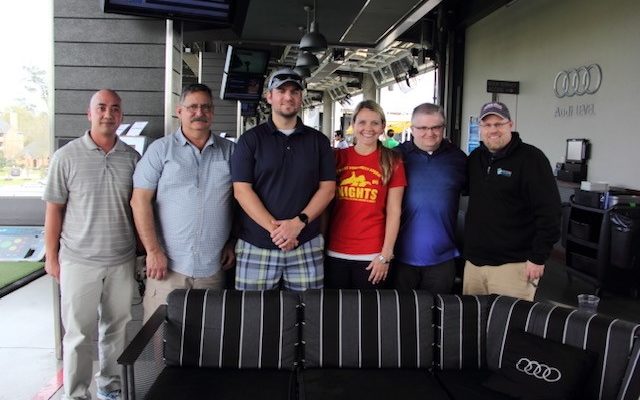 Events
Topgolf swings funds for CAC on February 28
By |
Conroe, TX  – You don't have to be an avid golfer to join the fun at Topgolf in Spring, you just need to let the Community Assistance Center (CAC) know you are attending!
The public is invited to attend the 2019 CAC Topgolf Tournament to benefit the Community Assistance Center on Thursday, February 28 from 11:30am until 4:00pm at the Spring location, 560 Spring Park Center Blvd.
All proceeds benefit CAC Basic Needs Assistance Programs and Case Management Services for residents throughout all of Montgomery County who are struggling through financial hardship.  This is a perfect event for company team building, hosting clients, or just having a blast with friends while supporting a great cause!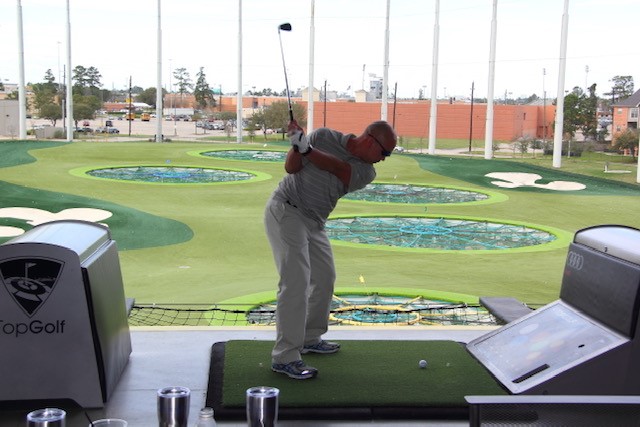 CAC programs provide immediate basic needs assistance with food, clothing, utilities, rent/mortgage payments as well as long term case management, providing support services and resources to promote self-sufficiency for our Montgomery County neighbors experiencing financial hardships. Additionally, CAC offers an ID restoration program, education classes, homeless care kits, and more. CAC was very active in recent disaster recoveries in our community. All CAC programs promote independence to lead healthier lives for our neighbors in need.
"I played in the Top Golf Tournament in 2018 with my son and we had a blast", said Charlie Irvine, Owner of Signs Etc. "It is also comforting to know the money invested is going to such a great cause.  The work you and your folks do is certainly beneficial, and we are excited about participating in this year's tournament as well".
Interested participants can register at www.cac-mctx.org/event/2019-cac-topgolf-tournament or contact Kathy Rifaat at kathy@cac-mctx.org  or call 936-494-4412 for registration information.
CAC Chairman, Scott Perry is excited about the event. "The CAC Top Golf Tournament is something I look forward to each year. The funds raised are critical  for our organization to assist our neighbors in need, and this is such a fun way to do something good. Although I play golf, I would not consider myself a great golfer, so the relaxed atmosphere means no pressure to hit that perfect shot!"
Each participant receives a BBQ Lunch Buffet, an event shirt, a golf gift and 2 drink tickets. Individual tickets are $75, and  teams of 3 or teams of 6 including sponsorships may be received up to the day of the event. Confirmed sponsors for the 2019 CAC Topgolf Tournament include: Praxair, Inc., Guaranty Bank & Trust, Buckalew Chevrolet, Burns & McDonnell, Magnolia Reserve, Taylorized PR, Topgolf, Woody McOmber, Woodforest National Bank, Consolidated Communications, Edward Jones-Keaton McDaniel, Lone Star College – Montgomery, Montgomery County Constable Pct. 3 Ryan Gable, Scott & Kim Perry, Signs ETC., Inc., Weygandt Law, Wiesner Buick-GMC, Young Learners Group and United Rentals.
About Community Assistance Center
Community Assistance Center (CAC) is a not-for-profit agency committed to providing quality social service programs those in crisis throughout all of Montgomery County. The mission of Community Assistance Center is providing resources to meet basic needs and improve quality of life for our neighbors in Montgomery County. Strengthened through collaboration with community and faith partners, we honor and restore the dignity of individuals and families to attain greater levels of responsibility and financial independence, by delivering assistance and life lasting strategic solutions. Community Assistance Center is focused on building stronger client relationships and assisting families in establishing attainable goals, accessing community resources and gaining valuable skills pertinent to their success. Case management and support go beyond the "Band-Aid" and provide ongoing community resources to establish a stronger foundation to lift families up towards self-sufficiency.
For more information about Community Assistance Center, please call 936-539-1096 or visit www.cac-mctx.org.