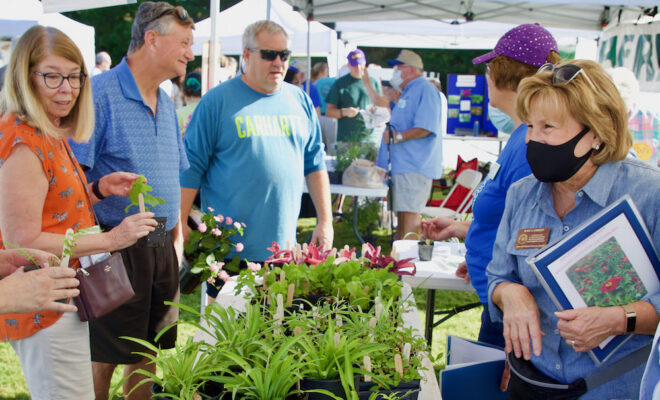 Photo Credit: Rod Prado, Hello Woodlands
Events
Township hosts 24th Annual Woodlands Landscaping Solutions event
By |
On the morning of Saturday, September 25, 2021, The Woodlands Township Environmental Services Department hosted the 24th Annual Woodlands Landscaping Solutions, a free garden event held at the Recreation Center at Rob Fleming Park. Residents had the opportunity to learn tips and techniques from experts to make their landscape a water-wise and earth-friendly oasis.
View photos from the event on our Facebook page:
Gardening experts were at the event to answer resident's questions and included Backyard Composting Classes, Montgomery County Master Gardeners, Turf grass specialists, Arborists, Texas Master Naturalists, and Entomologists.
A wide variety of garden and landscape retailers were on-site offering booths and demonstrations on vegetable gardening, plant propagation, drip irrigation and rainwater harvesting, beekeeping, plant clinic, water-wise resources, birding enthusiasts, and various plant and landscaping resources.
The 24th Annual Woodlands Landscaping Solutions also featured a plant sale with natives, heirloom bulbs, herbs and more, rain barrels and compost bins for purchase, kids activities, and worms, worm castings and compost for sale.
Learn more about The Woodlands Township Environmental Services Department's event at www.thewoodlandstownship-tx.gov/landscapingsolutions