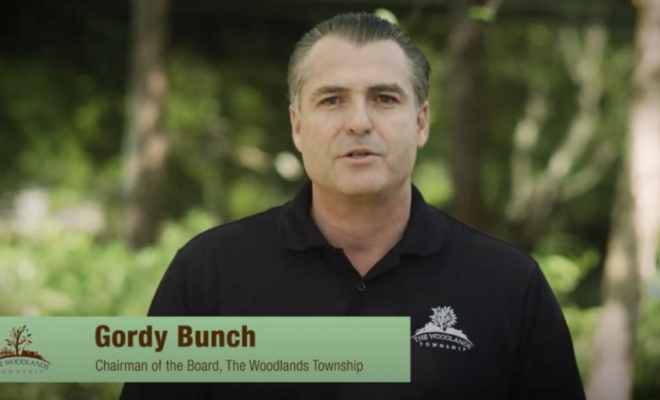 Photo provided by The Woodlands Township
News
Township urges residents to practice social distancing, parks closed over Easter weekend
By |
THE WOODLANDS, TX – The Woodlands Township urges all residents and visitors to continue to do their part to slow the spread of COVID-19 and reminds that all Township parks are closed to the public until further notice, including over the holiday weekend.
"This is an unprecedented time, and we urge Township residents and visitors to abide by the closures for their own safety and the safety of our area," said Township Chairman Gordy Bunch. "We understand the importance of Easter Sunday to many of our families in The Woodlands and that it is a time for religious and family gatherings, but we must all be especially vigilant in practicing social distancing and not congregating in public areas. We cannot let our guard down in this endeavor."
On March 16, 2020, the Township Board of Directors ordered the closure of Township parks and the placement of signage at all parks to warn of the health risks that may be associated with the use of Township park facilities. The State of Texas has closed all state parks and Harris County has closed all county parks. State and national officials have warned that we are entering a critical period in the spread of the disease and must do this to help slow the spread.
Chairman Bunch wants to dispel a rumor going around in social media, primarily through teenagers stating there are "Safe Corona Free Social Circles."
"This is absolutely false and we urge residents to abide by CDC guidelines during this crisis," said Chairman Bunch. "It's ok for household members to be together at a park, but not to use playground equipment, basketball or tennis courts, skate parks, and most importantly, keep social distancing from non household members. We are gaining assurance by the data that shows that social distancing is having a positive effect on the spread of the disease, and the sooner we can get through this, the faster we can attempt to return to normal and get our economy running again. I thank you all for the part you are doing to help keep us all safe."
Watch Chairman Bunch discuss park closures and social distancing in the video below:
For pedestrians using the pathways, please remain a minimum of 6 feet apart. Be sure to stay to the right, watch for other pathway users, be especially alert when running, and listen for audible signals and allow faster pathway users to pass freely.
The Woodlands Township also shared an update on April 10 including Montgomery County and Harris County News on COVID-19 cases, listed below.
Montgomery County COVID-19 Case Count
Montgomery County Public Health District, in conjunction with Montgomery County Office of Emergency Management, can confirm there are now 245 positive cases of COVID-19, up 14 cases from yesterday.
Details on Montgomery County cases can be found here: https://mcphd-tx.org/coronavirus-covid-19/confirmed-cases/. Montgomery County Office of Emergency Management updates a dashboard for the cases here: https://coronavirus-response-moco.hub.arcgis.com/.
Harris County COVID-19 Case Count
As of April 10, 2020 (4:00 p.m.), Harris County Public Health (HCPH) has 146 new cases of COVID-19, which brings the total to 1,198 positive cases. HCPH is also confirming that 296 of its patients have recovered. Harris County lists by quadrants, and the Village of Creekside Park is located in the NW Quadrant, where there are 458 active cases, 164 recovered and 14 deaths.
There have been 24 total deaths of COVID-19 in Harris County. None of these numbers include the City of Houston. A full description of the numbers can be found here: https://harriscounty.maps.arcgis.com/apps/opsdashboard/index.html#/c0de71f8ea484b85bb5efcb7c07c6914
More information about COVID-19 and local resources can be found on The Woodlands Township website at www.thewoodlandstownship-tx.gov/covid19.
Source: The Woodlands Township